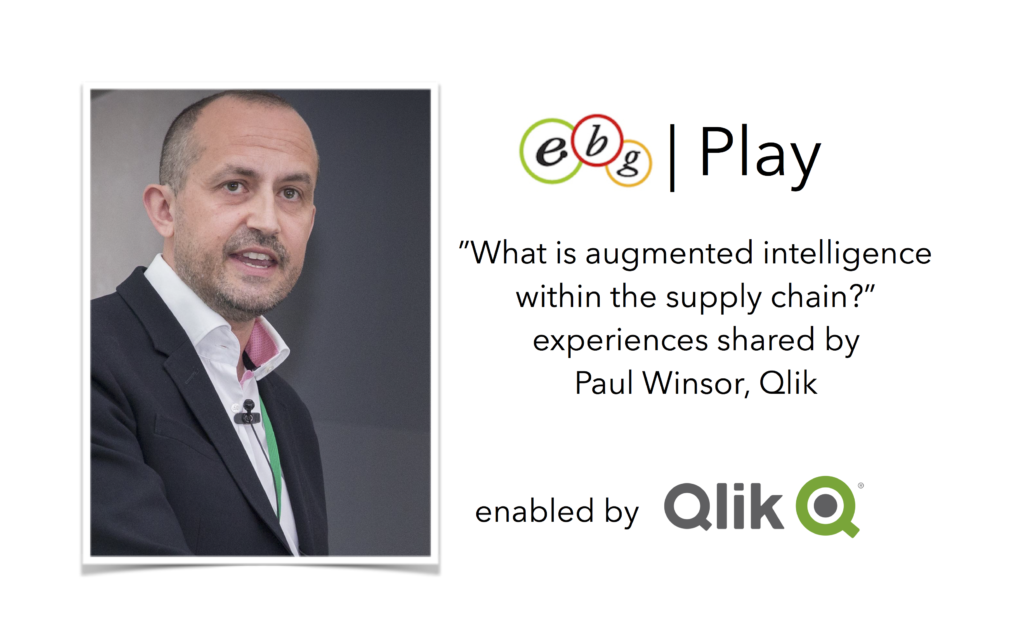 "Artificial intelligence is not purely "artificial." The ideal approach amplifies human intuition with machine intelligence to create a powerful multiplier effect. That's augmented intelligence." A statement made by Qlik with the headline "From BI to "AI"".
EBG | Network hosted a webinar together with Paul Winsor at Qlik. The topic what augmented intelligence mean within the supply chain. And there we can stop for a minute.
Analytics status
EBG | Network have hosted webinars, conferences and workshops where the idea of increased visibility and control are (of course) sought for and offer huge challenges. A poll question asked during this webinar session pointed in the same direction.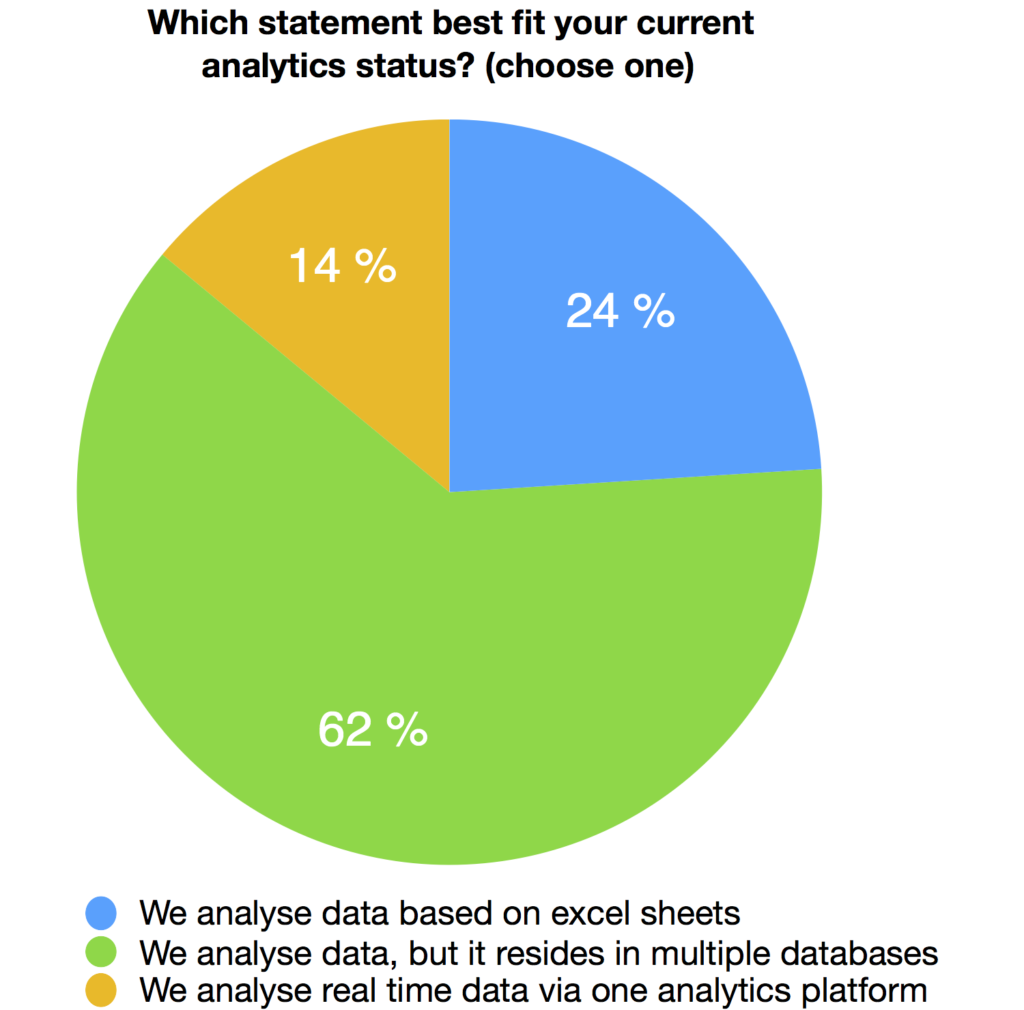 Based on these insights – is it overkill to discuss augmented intelligence? Are we preaching to the choir by presenting a session focusing on what is probably way ahead where most large organizations are today?
We think not.
Here you can view the recorded session and make up your own mind and compare notes with those attending:

Data Challenges
The second poll question we asked had to do with the biggest data challenges. The idea being three stages of data management.
Gathering and classifying data
The first being gathering the data and making it comprehensible as in do we use the same classifications, are we comparing apples and pears, do we have the data needed to be able to do the forecasts we want to.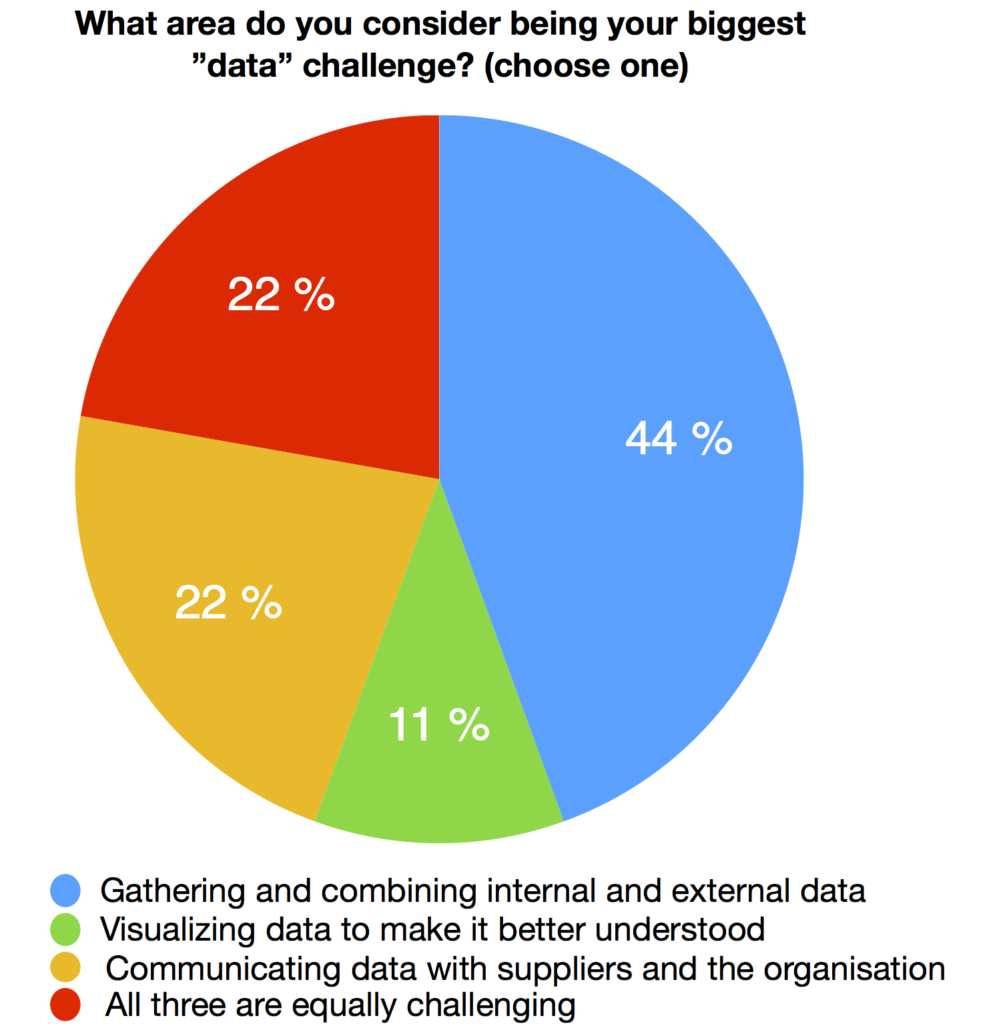 The second phase being to visualize the data gathered – are we making it understandable for those in need to view and re-view it? One interesting aspect here is and increasingly will be data literacy variables within organizations. Do you use the same way of sharing insights with someone born in the 90s as with someone born in the 60s? Should you?
The third phase being to communicate findings and making it available for those who need to be both informed and hopefully inspired to make better business decisions.
We should say that the above results are reflected over and over again in most activities EBG do. What do you think? What would you choose?
It is one thing understanding what is possible – as we believe most do – and another taking the first, second and third step towards that journey.