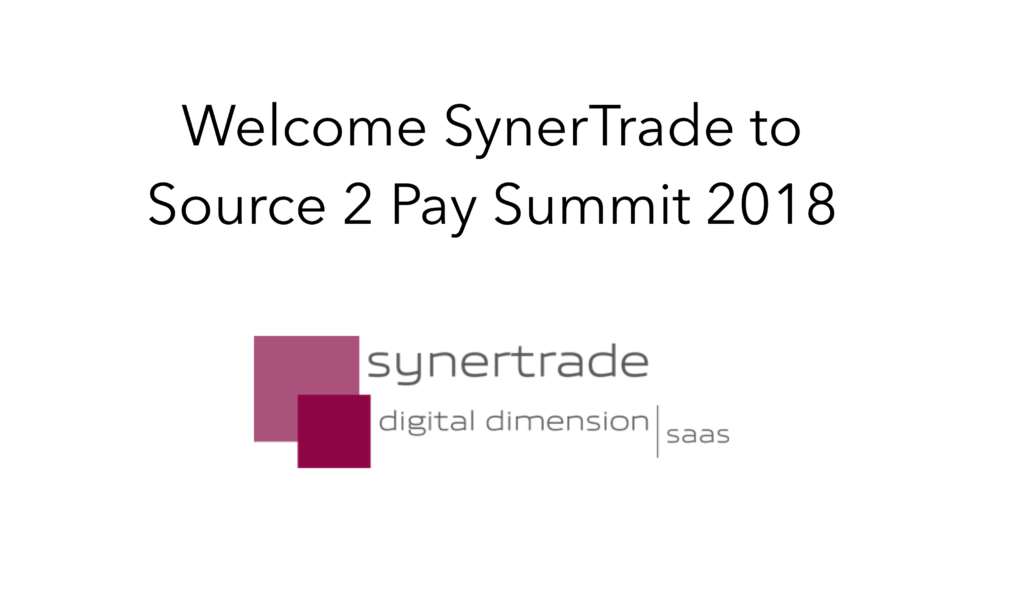 Discussing end to end visualization and optimization today is something completely different from ten years back. Technology today is an enabler and offer ways to visualize and control in ways not possible before. Still human behavior is key – both internally and eternally but technology is supporting ways to overcome challenges is changing behavior.
EBG | Network are happy to welcome SynerTrade to Source 2 Pay Summit 2018. EBG first met and interviewed SynerTrade some three years ago and they have joined EBG summits since. Thank you!
If you want to meet with SynerTrade you can find out more and register to the summit – taking place in Stockholm April 24th – >>here.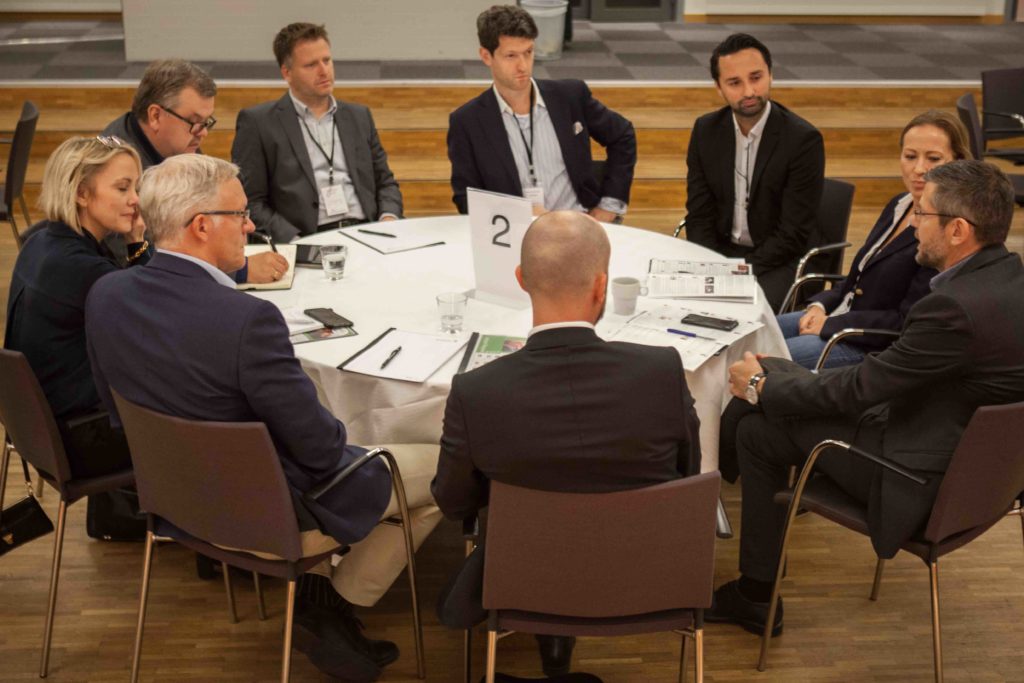 About SynerTrade
Source2Contract, Procure2Pay, Spend Management, Supplier Relationship Management – the way to procure is in a fast changing mode! Let's team-up and make the world more efficient and safe! Today's CPO agenda, of course, still is to get the most quality and quantity out of every Euro spent. However, rapidly increasing, new goals and consideration come into play that have to be seriously considered: Security, Risk Avoidance, Collaboration, Business Complexity, Cloud Computing and the internet of Things, Big Data, and Mobility. This is to be considered when trying to get the job done. Complex decision processes demand a supportive tooling landscape that is easy to use, but reliable and state of the art. A system shall ease the procurement department's work and shall not make it more complex. SynerTrade is a leading software company in creating top-notch process support systems for e-procurement and controlling departments in mid to large-scale enterprises since 1999. We are acting global and according to Gartner, we are among the top 5 solution providers for strategic sourcing application suites. More than 260 customers rely on us, such as Sandvik, Kone, Vestas, Coloplast, Tokmanni, United Nordics, Borealis, Metro Group, Lufthansa, EADS, Lafarge, GDF Suez, Bosch, Google, ACGO and many more. Learn more www.synertrade.com
About Source 2 Pay Summit
Wouldn't it be great if you just had to create a strategy – let's say to reduce cost by 5% on an annual basis. You write a policy based on that strategy and send it out to managers in the organization. You even buy a system to help force behavior in the cost reduction direction. Fast forward a year and not much have happened. Those 5% didn't necessarily happen and meanwhile a new solution – developed by one of your suppliers – was launched and passed you by.
The idea behind Source 2 Pay Summit is to take a diverse look at both cost reduction ideas and ways to help boost company growth.
The idea behind Source 2 Pay Summit is based on the fact that more and more of company revenue is invested externally – hence where do you find innovations and collaboration?
The idea behind Source 2 Pay Summit is that the above is not a one function task yet few people work in the respective functions – they may even sit in different countries and part may even be outsourced
The idea behind Source 2 Pay Summit is that there are no easy answers but great strength in experience exchange between functions, experiences and industries
Welcome to the 8th edition of Source 2 Pay Summit!