Capturing as much spend as is possible is a challenge. Connecting the dots between identified needs and ways to source effectively and follow up on the outcome – is getting increasingly easy to achieve. EBG | Network are happy to welcome Scanmarket to Source 2 Pay Summit on April 24th 2018 in Stockholm. A summit turning out to consist of market leading solutions and know how!
Take a look here to learn more and secure your seat
Scanmarket state their customers have an on average 301% increase in sourcing productivity, and 105% increase in contracts under management and an average 13.1% savings on direct and indirect goods and services.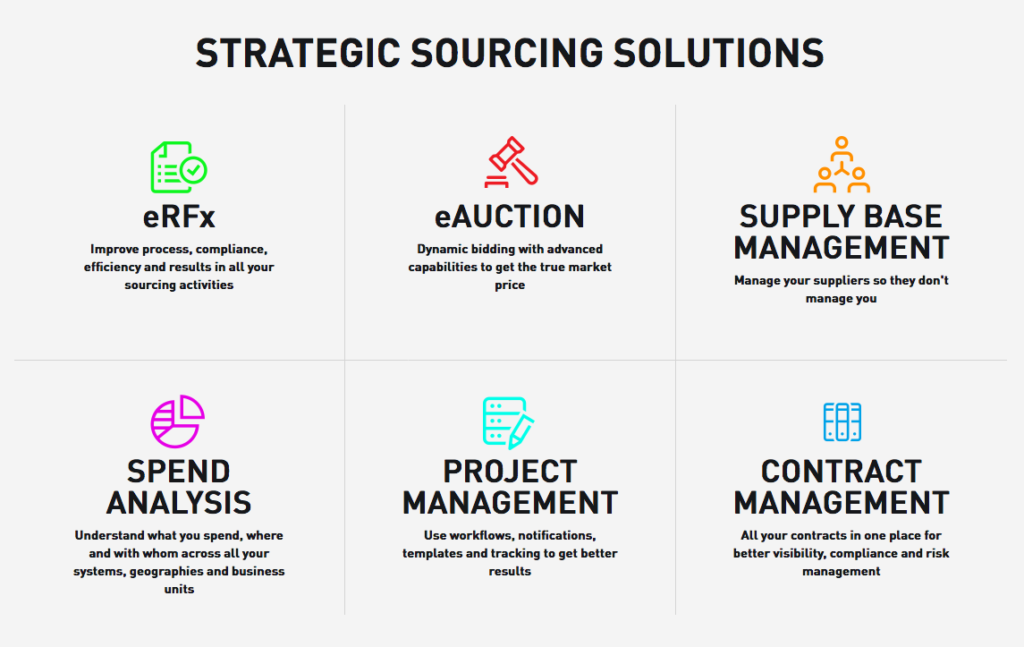 About Scanmarket
Scanmarket's mission, since 1999, is to help global organizations of all sizes drive better business results in their eSourcing programs.
The #1 path to success in eSourcing has always been "making it easy".  To do that, we have created cloud-based tools and services that are easy to learn, easy to use, and easy to share.  With a full platform to streamline businesses' upstreams, including Spend Analysis, eRFX, eAuctions, Project Management, Contract Management, Supply Base Management, and eLearning, Scanmarket provides everything needed for our 350+ customers across more than 80 countries to get the results they need.
For additional information: www.scanmarket.com / LinkedIn
About Source 2 Pay Summit 2018
Do you think you could learn from companies such as Volvo Cars, Ericsson, SEB, Danske Bank, Vattenfall, Nestlé, Maersk and many more? Does any of the below topics resonate with your current challenges and identified ways to evolve? >>Register here today
Topics during the day:
Digitalisation and automation
Volvo Cars
Key Note: What will RPA mean for procurement and finance strategy and operations development?
Round Table sessions: What you need to know about your digital co-worker
Speakers: Anton Edlund, Automation Manager, Volvo Cars
Maersk
Key Note: Finding the balance between all things digital and human behavior
Speakers: Lucas Rulff, Senior Manager, Digital Procurement & Lars J Johansson, Head of Procurement automation and analytics
Danske Bank
Round Table sessions: Road map towards step by step digitalization from source to pay
Moderator: Jurgita Bergmann, Project Manager Group Procurement – Procurement Development
Basware
Round Table sessions: New technology impact on source to pay efficiency success
Moderator: Herman von Greiff, Country Manager
OpusCapita
Round Table sessions: Benchmark your degree of end to end spend control
Moderator: Martin Casserdahl, Director, P2P Presales and Consulting
Organization, strategy and structure

Telenor
Round Table sessions: Benchmark: From invoice to pay control to balanced multi channel source to pay
Speakers/moderators: Leif Kjøita, Global Process Owner S2P at Telenor Global Shared Services
Ericsson
Key Note: The Road to spend control through infrastructure consolidation and process compliance
Round Table sessions: Spend Control a compliance matter?
Speakers/moderators: Lotta Carlsson, Head of Sourcing Process Management & Peter Ringström, Program Management Office, Group Sourcing
ISS A/S
Focus Session: Category management as a key enabler towards ISS' strategy
Round Table sessions: What is supplier enabled innovation to you?
Speaker/moderator: Emmanuel Buyse, Director, Head of Category Management
Vattenfall
Focus Session: Road to go live in one of the Nordics largest outsourcing agreements
Round Table sessions: How can you decide whats best – keep in-house or outsource?
Speaker/moderator: Stefano Dell'Orto, Head of Procurement Performance
SEB
Round Table sessions: How are you structuring Source to Pay, front, middle and back office?
Moderator: Urban Hollström, Head of Procure To Pay
GEP
Round Table sessions: End to end continuous improvement principles from idea to execution
Moderator: Representative from GEP
Sustainability & risk reduction end to end
EcoVadis
Round Table sessions: Sustainability leveraged: From codes of conduct to performance management
Moderator: Nico Sagel, Account Executive Benelux & Nordics, EcoVadis
riskmethods
Round Table sessions: Widening risk assessments from mainly tier 1 and financial health
Moderator: Dugan Trevathan, Key Account Manager EMEA
Developing procurement further beyond operational efficiency
Deutsche Post DHL
Key Note: Then: outsourcing and focus on compliance Now: operational excellence as hygiene factor and focus on procurement as expert advisors
Round Table sessions: What lies beyond end to end sourcing, procurement and finance compliance?
Speaker/moderator: Jerker Gunnarsson, Vice President, Head of Global Purchasing
Nestlé
Round Table sessions: Creating a global roadmap towards E2E optimization while fuelling company growth
Speaker/moderator: Luis Antonio Sanchez Mosquera, Senior Project Manager – Global Solution Design – Source to Pay