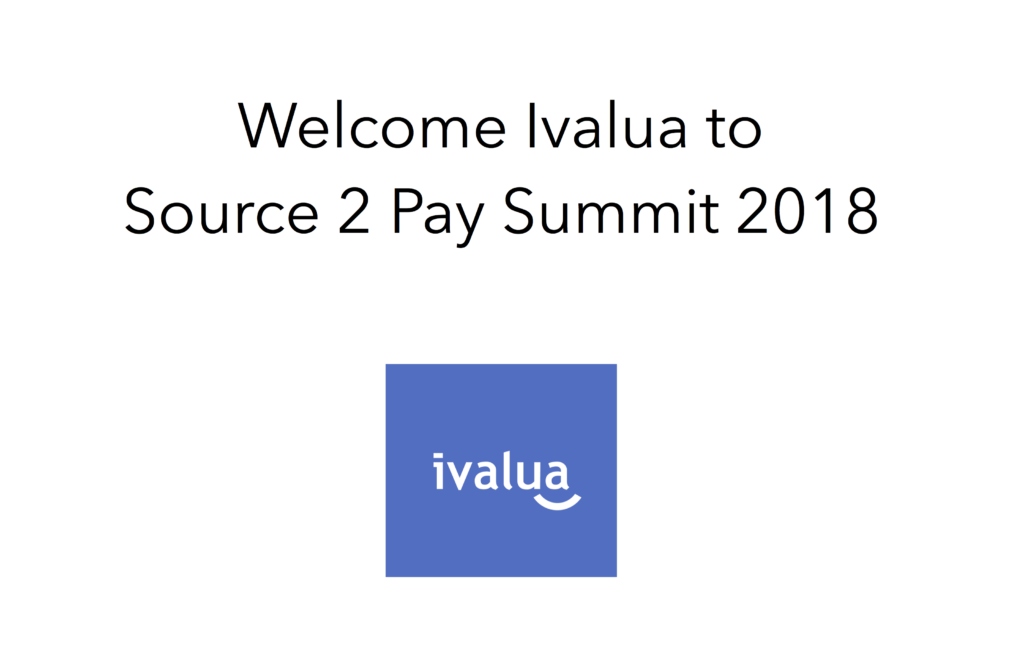 Discussing expected and unexpected benefits from your source to pay transformation will most likely be an eye opener – reality says different systems, lack of visibility, disparate processes and data structure as well as challenges in changing behavior are all obstacles to success.
How do you overcome those obstacles?
EBG | Network are happy to welcome Ivalua as an Expert Organization at Source 2 Pay Summit 2018, enjoy their expertise during their round table discussions and learn from the others joining in.
About Ivalua
Ivalua is the Procurement empowerment platform. Recognized as a Leader by Gartner, Ivalua's Source-to-Pay suite is leveraged by over 250 leading companies across the globe to manage over $500 Billion in direct and indirect spend. The platform's combination of ease-of-use, depth, breadth and flexibility ensures high employee and supplier adoption, rapid time to value and the ability to meet unique or evolving requirements, evidenced by the industry's leading 98%+ retention rate.
About Source 2 Pay Summit 2018
At Source 2 Pay Summit EBG gather competences across sourcing, procurement and finance as an end to end process. We believe in not trying to give easy answers but to offer real insights that enable You to go back and grow as a person, professional and business developer.
About EBG | Network
EBG | Network is a website and a company that gather and share cross functional and cross organizational business development experiences within procurement and finance. Activities we do include interviews, webinars, Online Benchmark Sessions, workshops and conferences.