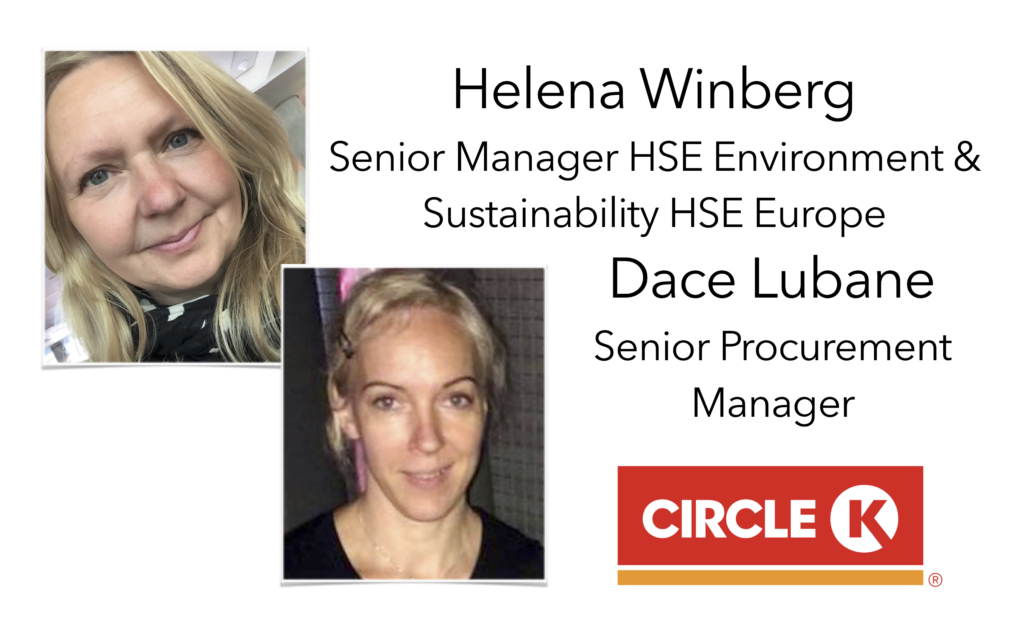 EBG | Network are happy to welcome Helena Winberg and Dace Lubane from Circle K to Sourcing Outlook 2018 taking place in Stockholm on October 11th. EcoVadis are enabling the sessions which we are truly looking forward to.
Don't miss the "best price rate" offered until August 11th!
Helena and Dace will share the below experiences with you who join us in October:
Engaging Suppliers in our Sustainability Journey
Global mega trends are rapidly having the potential to change the industry Circle K operate within. Industrialization and urbanization in emerging economies, sustainability regulations and policies, changing demographics and consumer preferences and the rise of new technologies all affect how Circle K shape strategies and operating model. Here you will learn how a convenience and fuel retail business choose to involve suppliers in their commitment to develop in a sustainable way.
What role does sustainability have in the overall company strategy?
How are suppliers involved to secure the sustainable sourcing strategy?
In what ways are metrics set up and progress communicated with stakeholders?
The above text hold many aspects most companies struggle with today – how to stay on top of a rapid evolution, how to do that in a sustainable way and how to do it for the long run and not just ad hoc.
At Sourcing Outlook you can both listen to a presentation by Helena and Dace and join their round table sessions following their presentation.
About Circle K
Circle K is a brand part of the global convenience and fuel retailer Alimentation Couche-Tard Inc., a leader in the convenience store industry. More than 90,000 people work under the Circle K banner which regroups a network of more than 10,500 stores in 24 countries. Welcoming some 6 million clients every day, Circle K stores offer a broad mix of food products, premium coffee, beverages, other merchandise and services and motor fuel. The banner also regroups commercial fuel wholesaling activities in Europe. (Summary text from LinkedIn company description)
About EcoVadis
EcoVadis is a provider of business sustainability ratings, intelligence and collaborative performance improvement tools for global supply chains. Backed by a powerful technology platform and a global team of domain experts, EcoVadis' easy-to-use and actionable sustainability scorecards provide detailed insight into environmental, social and ethical risks across 188 purchasing categories and 150 countries. Industry leaders such as Johnson & Johnson, L'Oréal, Salesforce, Nestlé, Schneider Electric, Subway, Michelin and BASF are among the more than 45,000 businesses on the EcoVadis network, all working with a single methodology to evaluate, collaborate and improve sustainability performance in order to protect their brands, foster transparency and innovation, and accelerate growth.  Learn more at ecovadis.com, Twitter or LinkedIn.
About Sourcing Outlook
Last year EBG did a live poll during the first Sourcing Outlook held.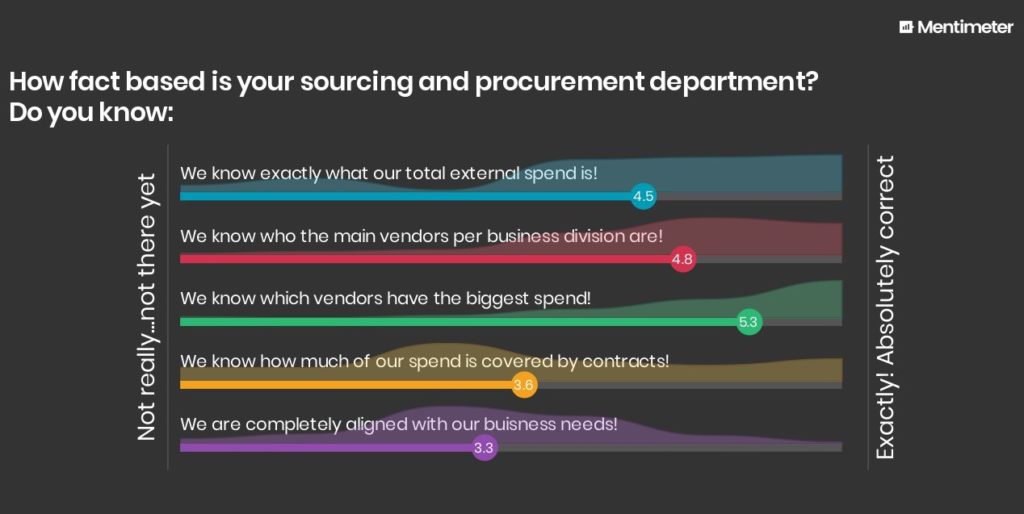 Considering how much of company revenue usually is invested externally – Sourcing Outlook is a great opportunity to discuss possibilities and challenges with peers within sourcing and procurement. It seems there is a lot of opportunities ahead and if EBG can inspire and help give you even just one concrete take away that will help grow You both as an individual and as a business enabler – then we are happy.
Until August 11th there is a greatly discounted price to join us – go to the conference website to learn more: sourcingoutlook.com
We hope to see you!