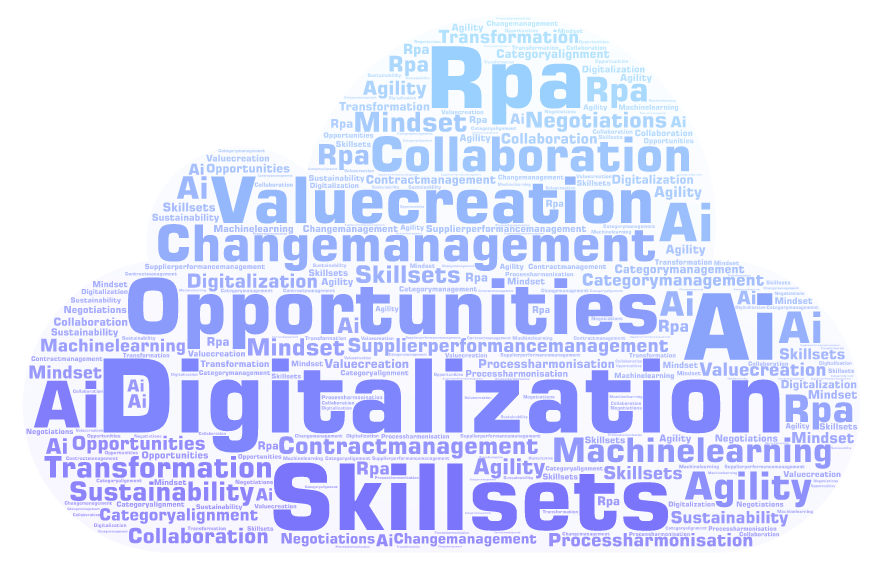 Buzz words tend to come and go. EBG | Network have been working with large organization digitalization and automation within sourcing, procurement and finance for the past almost 10 years and we have seen it all. What is changing is the possibilities technology now have to help businesses go that extra mile. People have not changed in the same speed but new generations will find themselves with a required skill-set different from not so long ago.
The above image summarize some of the key aspects we will discuss during next weeks Sourcing Outlook in Stockholm, the second of its kind and truly with a reason to be.
It is safe to say that this summary although it take a visionary approach – why cry over spilled milk – still is very hands on and to the point.
Speakers & Moderators
Next week we will learn about and from:
Scania invite you to discuss how to incorporate sustainability into procurement operations
Zycus discuss digital end-to-end transformation
Seal discuss increased contract control using Artificial Intelligence
Bonava share and discuss how they created a new procurement organization from zero considering competences, processes and system support
Circle K share and discuss how they collaborate with suppliers to improve sustainability in a world in change
Novo Nordisk share and discuss digitalization with a purpose and not the least RPA (robotic process automation) and AI (artificial intelligence) from idea to execution
ISS and Accenture share and discuss win-win collaborative buyer-supplier agreements based on Vested
McKinsey share and discuss their view on digitalization and allow You to compare your business and role
Boliden share practical implications RPA (robotic process automation) will have and discuss to what extent category management is delivering as promised
Ørsted discuss spend under contract, compliance and how to improve your insights
Sony Mobile Communications discuss what role procurement can have dealing with innovation projects
Coloplast share and discuss how you can become a better negotiator and move from a cost to value oriented perspective
IKEA discuss category management as a method and success factor
Wärtsilä discuss and share global process harmonization experiences and the power of good data quality
We will also learn from great expert organizations with their specialties – imagine what they can bring from all the other companies they meet across the globe! EBG could not do these gatherings without them and organization could not realize those strategies neither without them.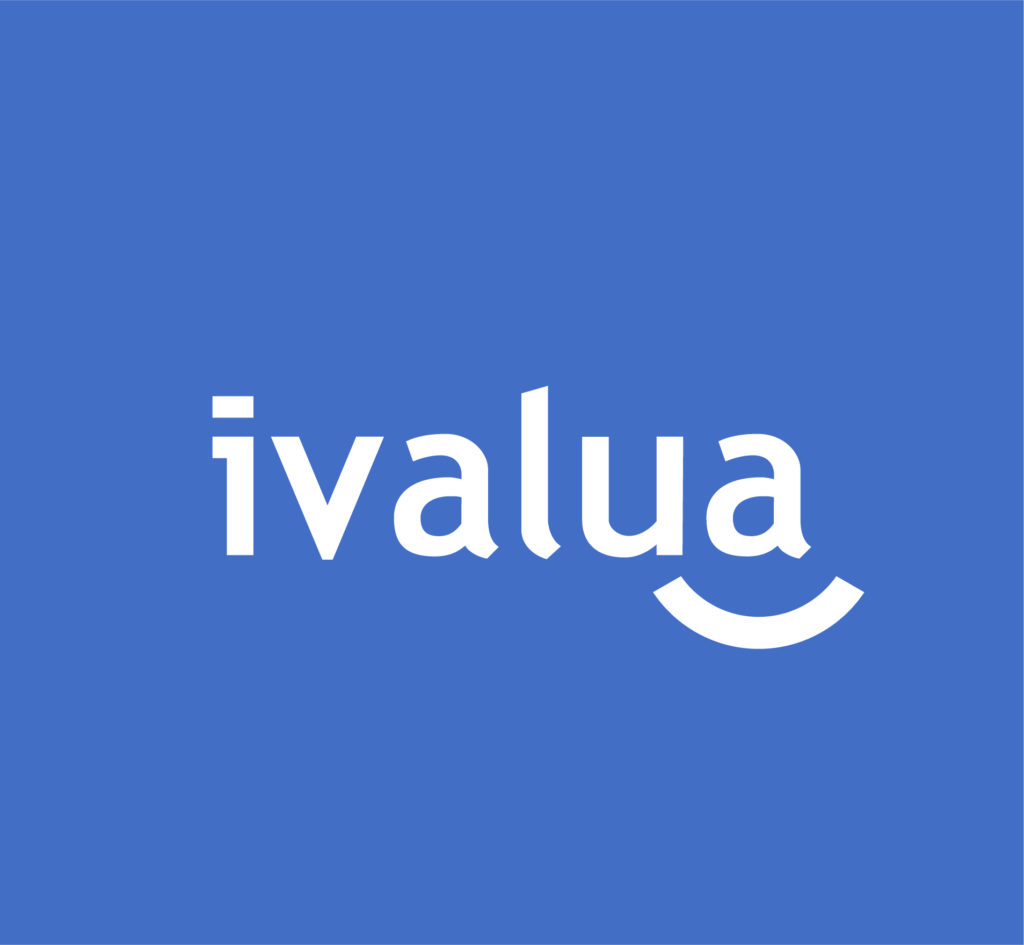 About Ivalua
Ivalua is the Procurement empowerment platform. Recognized as a Leader by Gartner, Ivalua's Source-to-Pay suite is leveraged by over 250 leading companies across the globe to manage over $500 Billion in direct and indirect spend. The platform's combination of ease-of-use, depth, breadth and flexibility ensures high employee and supplier adoption, rapid time to value and the ability to meet unique or evolving requirements, evidenced by the industry's leading 98%+ retention rate.
The latest research reports from Gartner, Forrester, Spend Matters and others, as well as industry specific information and info on both direct and indirect procurement can be found for free at the Ivalua resource center using the following link: >>Resources Center
About EcoVadis
EcoVadis is the world's most trusted provider of business sustainability ratings, intelligence and collaborative performance improvement tools for global supply chains. Backed by a powerful technology platform and a global team of domain experts, EcoVadis' easy-to-use and actionable sustainability scorecards provide detailed insight into environmental, social and ethical risks across 188 purchasing categories and 150 countries. Industry leaders such as Johnson & Johnson, L'Oréal, Salesforce, Nestlé, Schneider Electric, Subway, Michelin and BASF are among the more than 45,000 businesses on the EcoVadis network, all working with a single methodology to evaluate, collaborate and improve sustainability performance in order to protect their brands, foster transparency and innovation, and accelerate growth.  Learn more at ecovadis.com, Twitter or LinkedIn.

About Seal Software
Seal is the leading provider of Contract Discovery and Analytics. Our software provides the agility and flexibility to manage risk and exposure associated with contracts and deal with business, legal or regulatory changes. By finding all your contracts and analysing what they contain, Seal helps you meet regulatory compliance, reduce risk, reduce procurement spend, optimise customer relationships and enables better decision making. Seal is used by financial services, high tech and life sciences companies globally. seal-software.com.
To learn more, visit the following resources: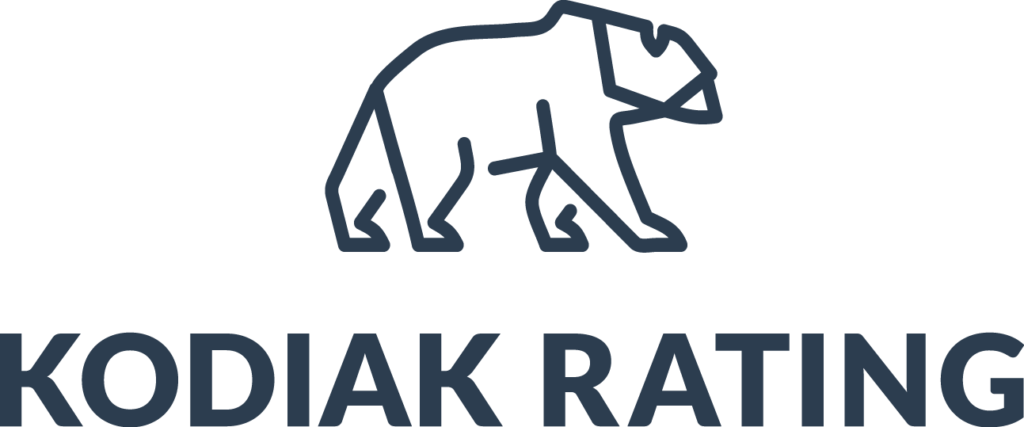 About Kodiak Rating
Kodiak Rating is a, cloud-based, Supplier Relationship Management platform, providing procurement professionals with the solutions and business intelligence necessary to ensure valuable relationships with suppliers. We offer supplier relationship management, shaped for the future.
Kodiak Rating optimizes selection, assessment and performance management of suppliers; backed by agile business intelligence, automation actions, feed-back loops, ratings, analytics and reporting. Our promise is global sourcing excellence based on local supplier intelligence! Kodiak Rating's platform for world-class supplier relationship management enhances top-line procurement performance, scales supply chain sustainability, improves value and quality performance. We make procurement and sourcing activities easy, and fun! Kodiak Rating is trusted by the likes of Perstorp, Bravida, Höganäs and many more. If you want to find out more about Kodiak Rating, click the link!https://www.kodiakrating.com
About Zycus
Zycus is a leading global provider of complete Source-to-Pay suite of procurement performance solutions. Our comprehensive product portfolio includes applications for both the strategic and the operational aspects of procurement.
Zycus has been Recognized as a LEADER in Gartner's Magic Quadrant for Strategic Sourcing Application Suites for four years in a row, making it the only solution provider to achieve this feat.
Find useful resources via:
>>Pulse of Procurement 2018 – Part 1
>>Pulse of Procurement 2018 – Part 2
About Bureau van Dijk – A Moody's Analytics company
We capture and treat private company information for better decision making and increased efficiency. With information on over 300 million companies we are the resource for company data. Our information on companies' financials, risk scores, PEPs and Sanctions, and probability of default indicators can help you manage your supplier risk and leverage your spending power.
Make better-informed decisions with a higher level of certainty – and save a huge amount of time. Procurement Catalyst is a risk assessment tool that enriches your supplier data with our market intelligence, clearly displayed for easy interpretation and a better view on your supplier portfolio. It can be completely aligned with your existing procurement processes and helps you validate your suppliers, business partners and to get a full picture using our extensive corporate ownership structure.
Access >>Supplier risk and procurement resources
Visit us at:
Synertrade is an organic cloud-based Source-to-Pay platform that covers the entire purchasing process. A recognized industry leader in Strategic Sourcing, Supplier Relationship Management, Spend Management and Purchasing Intelligence.
Synertrade ACCELERATE offers more than 40 different applications from Source to Contract, Procure to Pay, and Spend Intelligence. A full suite of digital procurement solutions that enable businesses to have control and clear visibility of their spend – resulting in lowered costs, increased revenue, and enhanced customer loyalty.
US based analyst SpendMatters elected SynerTrade for the third time for being amongst the "50 Providers to Know". SynerTrade is ranked top by all leading analyst firms such as Gartner, Forrester, CapGemini. The company is one out of only 4 vendors being represented in two Gartner Magic Quadrants simultaneously. More than 650 customers rely on us, such as Sandvik, Vestas, Coloplast, Tokmanni, United Nordics, Borealis, Metro Group, Lufthansa, EADS, Lafarge, GDF Suez, Bosch, Google, ACGO and many more. Learn more at synertrade.com
About Jaggaer
Jaggaer is the world's largest independent spend management company, with over 1,850 customers connected to a network of 3.7 million suppliers in 70 countries, served by offices located in North America, Latin America, throughout Europe, the United Kingdom, Australia, Asia, and the Middle East.
Jaggaer offers complete SaaS based indirect and direct eProcurement solutions with advanced spend analytics, complex sourcing, supplier management, contract lifecycle management, savings tracking, and intelligent workflow capabilities. We have pioneered spend solutions for over two decades and continue to lead the innovation curve by listening to customers and analysing the market.
Our solutions suites are trusted by the world's largest education, manufacturing, health care, retail, consumer packaged goods, logistics, construction, utilities companies and public service organizations. Additionally, JAGGAER holds 38 patents–more than any other spend management company. Learn more >>here