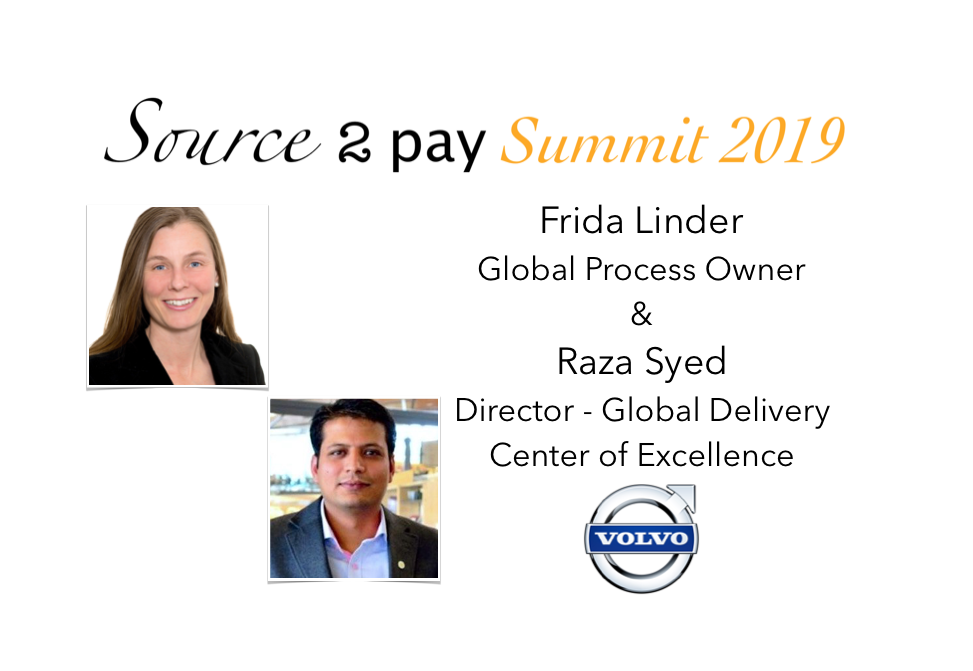 Once you embark on a transformation journey you have a before, during and – possibly – after. Or will there ever be an after? A continuous during and after more likely. EBG | Network are happy to welcome Frida Linder, Global Process Owner and Raza Syed, Director – Global Delivery Center of Excellence at Volvo Cars. They are joining Source 2 Pay Summit 2019, March 28th in Stockholm.
You who join us will be able to sit down with them and learn from their "lift and shift" transformation and what is to come. You can bring your experiences to the table too and together you can become a bit wiser.
Frida and Raza will host discussions focusing on "How do you ensure maximum efficiency with quality while constantly in change?" and you don't want to miss that!
About Volvo Cars

We have created world-changing innovations since the first Volvo rolled off the production line in 1927. Today, Volvo Cars is one of the most well-known and respected car brands and is heralding an all-electric future. Our company is a truly global organisation with Scandinavian roots and manufacturing in Sweden, Belgium, China and in the United States. Volvo Car Group (Volvo Cars) is owned by Zhejiang Geely Holding (Geely Holding) of China.


Volvo Cars at a glance

In short

527K Cars sold in 2017
38K Average number of employees
2,3K Dealers globally
14.1bn 2017 operating profit (MSEK)
Source volvocars.com
About Source 2 Pay Summit
We aim to follow companies through transformation phases placing sourcing, procurement and finance in focus. We believe in the strength on sharing experiences face to face.
You who join us give from your know how and get know how in return – win-win. What we offer during one day cannot be had any other way – or dare we say – any other place.
Shortly you can start choosing what round table sessions to join, limited spaces so don't wait to register! Until December 31st EBG offer a low investment rate.

Welcome!