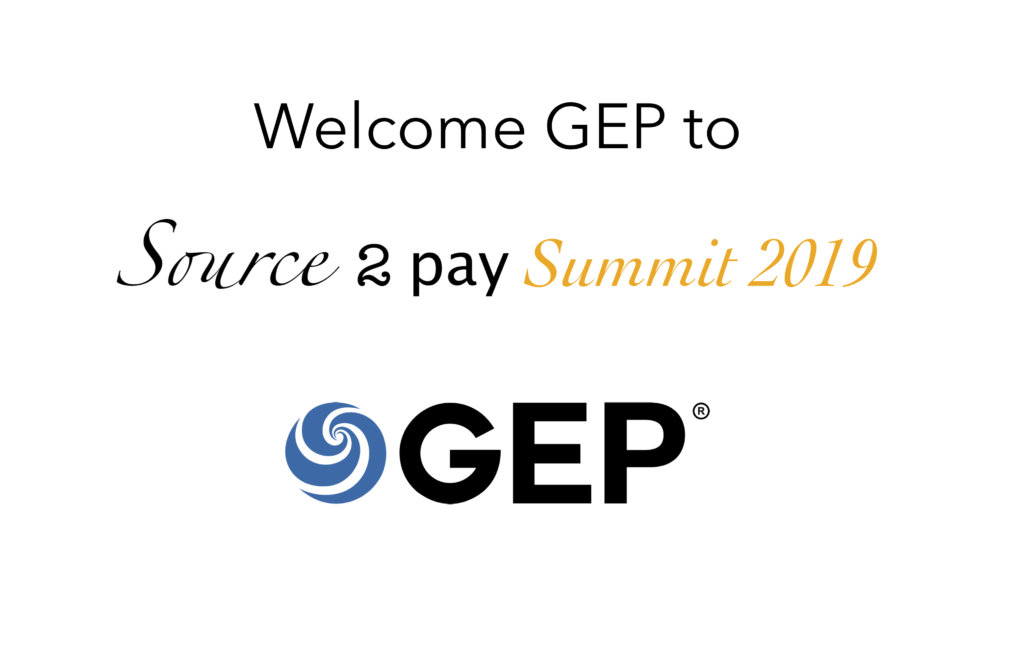 EBG | Network are happy to welcome GEP to Source 2 Pay Summit 2019. The idea of a one stop go to partner that help you reach strategic, operational and financial objectives is the corner stone of GEP.
GEP have three pillars. Strategic advice and consultancy. A unified source to pay platform including software covering direct and indirect procurement software, spend management, source to contract and procure to pay. And managed services covering procurement and supply chain outsourcing.
At Source 2 Pay Summit 2019 you will be able to sit down with GEP and draw from their extensive experience from numerous industries.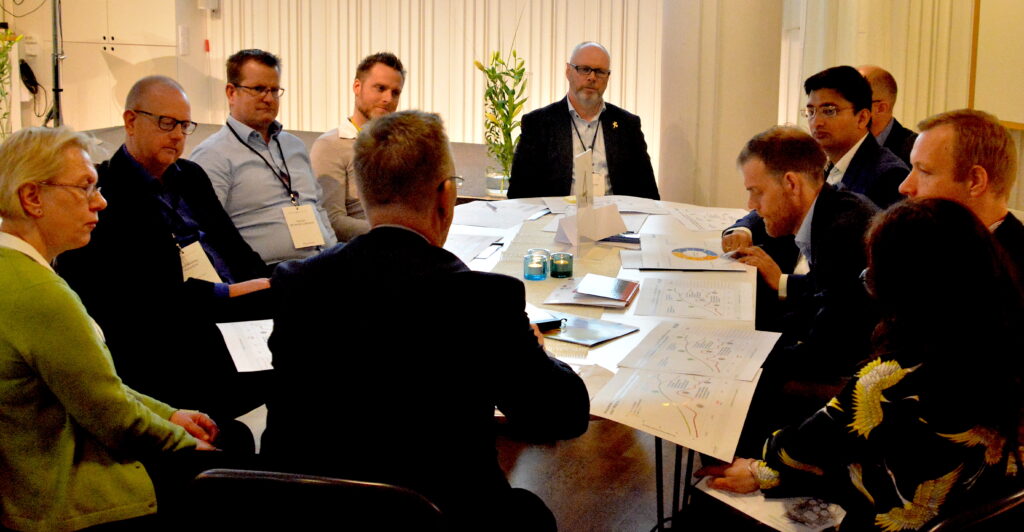 About GEP
GEP helps global enterprises operate more efficiently and effectively, gain competitive advantage, boost profitability, and maximize business and shareholder value. Fresh thinking, innovative products, unrivaled domain and subject expertise, and smart, passionate people – this is how GEP creates and delivers unified business solutions of unprecedented scale, power and effectiveness.
 
Named a Leader in the Gartner Magic Quadrant and Best Provider at the World Procurement Awards and EPIC Procurement Excellence Awards, GEP is frequently honored as an innovator and leader in source-to-pay procurement software by Gartner, Forrester, IDC, Procurement Leaders, Spend Matters, PayStream and Ardent Partners. GEP is also ranked leader in managed procurement services (procurement outsourcing) by Everest Group, NelsonHall, IDC, ISG, HfS and IAOP. In addition, the primary research firm in the management consulting sector, ALM Intelligence, ranks GEP leader in procurement strategy and supply chain consulting.
 
With 14 offices and operations centers in Europe, Asia and the Americas, GEP – based in Clark, New Jersey — helps enterprises worldwide realize their strategic, operational and financial objectives. To learn more about our comprehensive range of strategic and managed services, please visit gep.com. For more about SMART by GEP, our cloud-native, unified source-to-pay platform, please visit smartbygep.com.
About Source 2 Pay Summit
How often are you able to sit down in an informal setting and discuss your and your organizations challenges and opportunities? Ask questions that you cannot find answers to online or via a presentation. Where 1+1 truly equal 3 simply because everybody are sharing and giving their insights.
Seats are running out but you can still make it, register today and we'll see you end March in Stockholm!