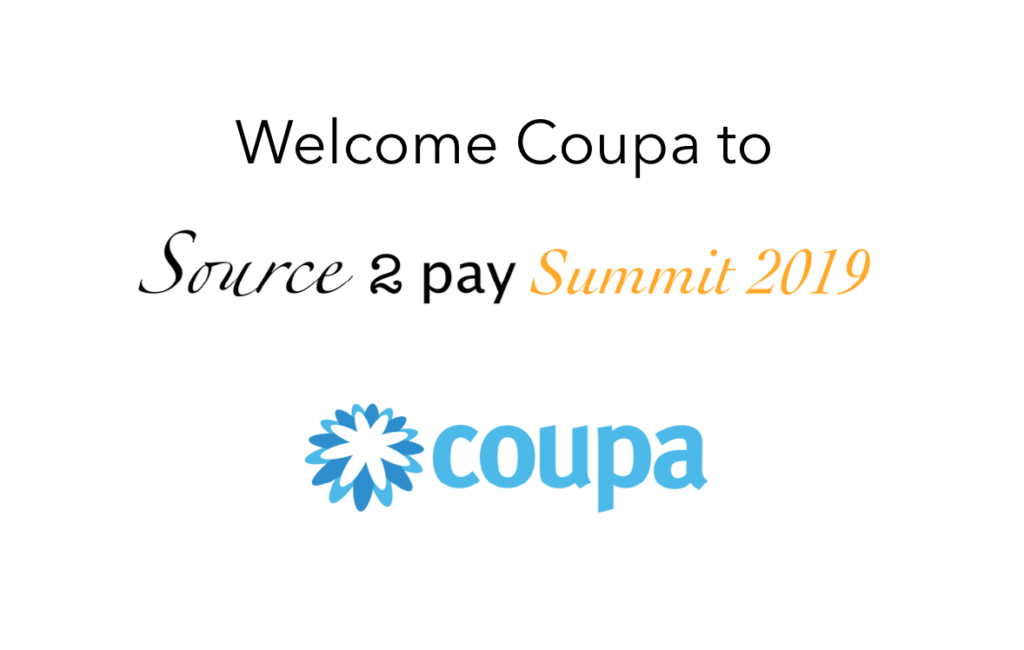 EBG | Network are happy to welcome Coupa to Source 2 Pay Summit 2019. Offering an all-in-one business spend management platform it will be interesting to learn what will be discussed during the round table discussions Coupa will be hosting.
When Coupa shared some of their know how with EBG back in 2013 they shared a view of the – then – present software market:
57 different solution providers (e-procurement providers)
Many solutions are built on totally different technology stacks
On premise technology has been "converted" into Cloud based technology
Employees are Web B2C users (Amazon, online banking, social medias)
Apps are becoming prominent
Mr "Customization" has become Mr "No"
How has the market changed since? We know for sure a lot has happened in the market at large as well as within Coupa. Join Source 2 Pay Summit today to learn face-to-face what experience Coupa bring to the table.
About Coupa
Coupa Software is the leading provider of BSM solutions. We offer a comprehensive, cloud-based BSM platform that has connected hundreds of organizations with more than four million suppliers globally. Our platform provides greater visibility into and control over how companies spend money. Using our platform, businesses are able to achieve real, measurable value and savings that drive their profitability. Learn more at www.coupa.com. Read more on the Coupa Blog or follow @Coupa on Twitter.
About Source 2 Pay Summit
It is very rare to see different functions coming together to speak about the same challenges from different perspectives. At Source 2 Pay Summit they do and the result can be great. Each round table session have limited seats so don't wait to register!