It has almost been ten years since EBG saw the light of day. Since the start we have aimed to gather cross function, cross industry and thought provoking know how. Not thought provoking for the sake of it but since we understood early how silo functions operate even though business is about collaboration.
Source 2 Pay Summit
We decided early to do a summit unlike most summits. Text book conferences gather verticals such as an industry, a function or a title – we decided to focus on a horizontal process cutting through all organizations.
There has been a tremendous development since and today few question the possibilities in bridging organizational gaps in order to achieve high set business targets. It is still a challenge though.
On March 28th we meet for the ninth time in Stockholm and we want to say a heartfelt Thank You to all attending Source 2 Pay Summit in March.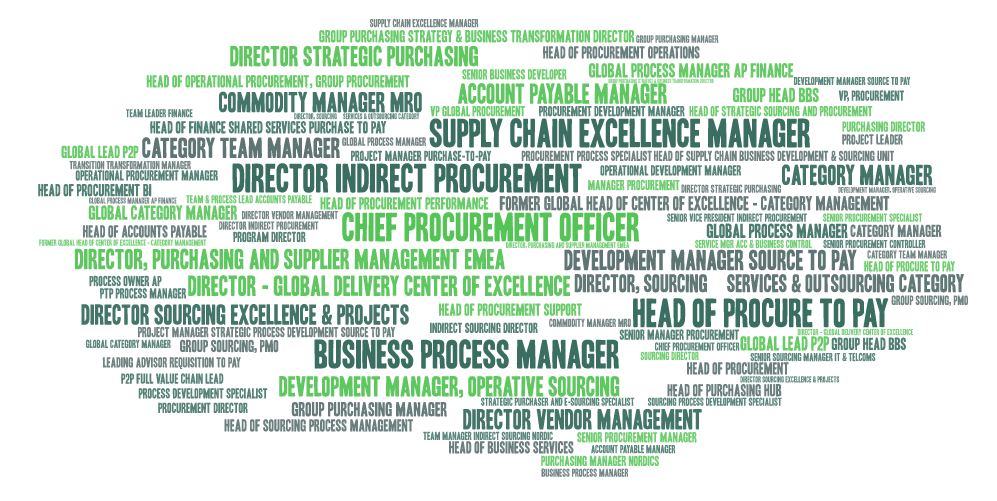 Moderators and speakers
A special thank you to our great line up of moderators and speakers from practitioner companies!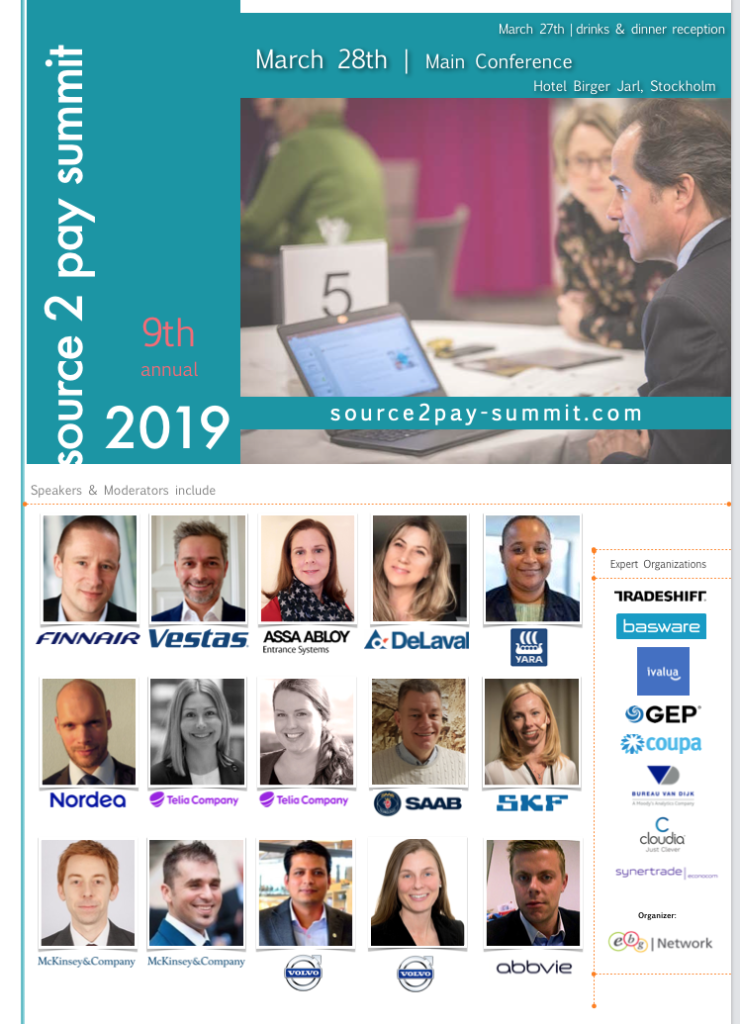 Expert Organizations
EBG could not do summits at a reasonable investment level if it wasn't for our sponsors and expert organizations. And you could not reach your full potential without them either. Sooner or later you will need a consultant, a service and a solution in order to reach desired outcome.