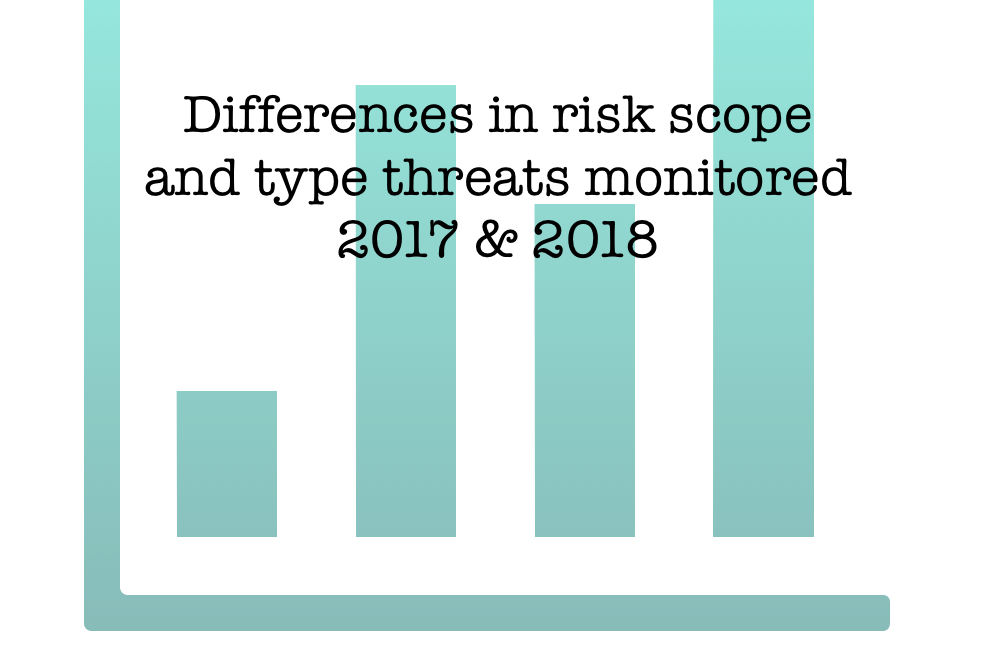 For the third year in a row, EBG | Network are happy to invite you to join a supply chain risk management overview webinar. Tua Forsell, Head of Continuous Improvement and Risk Management, Global Operations at Nokia share her insights during a riskmethods enabled webinar.

There is still time to register go here to learn more
For the past two years, EBG have hosted webinars sharing different insights into risk management. During each session, logged on (it is free of charge to join) participants are invited (but of course not forced to) share their current status, challenges and opportunities seen in different areas.
Although not at all statistically secured data – it is interesting to take a look at what the poll results have revealed. Since the same questions have been asked, this is possible.
Husqvarna and Munters sharing insights
Want to re-view the past two webinars where the below polls were conducted?
Re-view the Husqvarna session from 2017 here
Re-view the Munters session from 2018 here
Both sessions are available on demand.
Scope of current risk monitoring
The ways in which risk is possible to detect, follow up and predict is rapidly changing. Riskmethods for one has been a big part in making that happen within the risk management area using modern technology and predictive ways of monitoring risk across several parameters.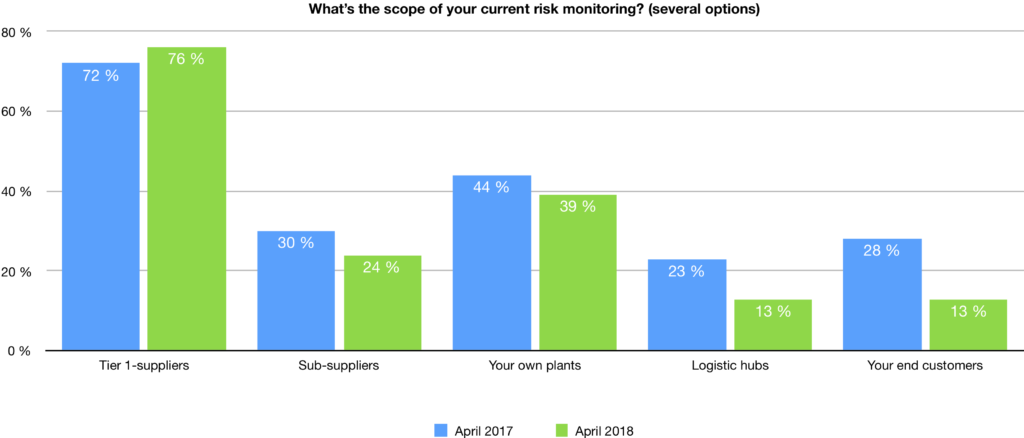 It would appear, looking at this graph that out of those attending, the majority have decreased their scope of risk monitoring accept for their tier 1 suppliers. Can this really be true?
Type threats monitored
Another question asked was what type threats are monitored (but not how). Here we see another trend! For long financial health as been predominant – although not sufficient – when questions about risk monitoring have been asked. Important of course – but not enough.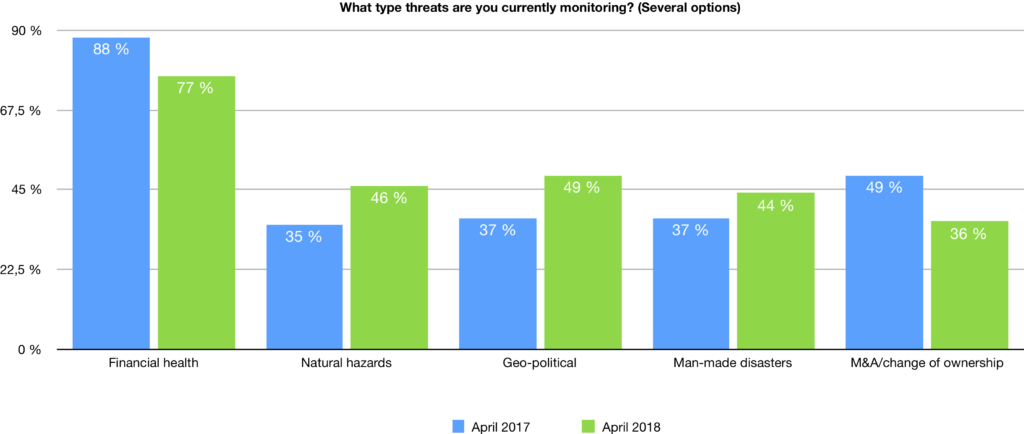 The multitude in the ways companies can gather and assess external factors impacting supply chain quality, delivery accuracy and company code of conduct is ever growing.
Let's find out how the 2019 results will – possibly – differ!