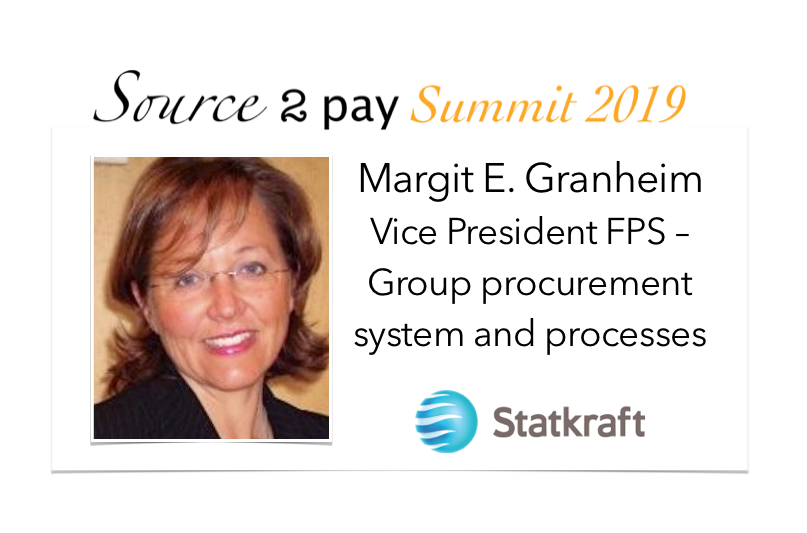 A warm welcome to Margit E. Granheim, Vice President FPS – Group procurement system and processes at Statkraft joining Source 2 Pay Summit 2019 moderating Theme Discussions.
EBG have had the pleasure of seeing Statkraft for a few years at our annual conference and it was a treat learning about the P2P related work they have been developing.
In 2015 Statkraft started a cost-cut program. The whole organization was involved in identifying projects and P2P was chosen as 1 of 10 group wide initiatives. After an external evaluation, P2P was highlighted as the project with the largest impact in the organization. The drivers of the projects was three folded 1) Financial leakages 2) Efficiency 3) Compliance. Discuss and learn about the journey and outcome! Want to learn more? Join the summit today!
About Statkraft
Statkraft is a leading company in hydropower internationally and Europe's largest generator of renewable energy. The Group produces hydropower, wind power, solar power, gas-fired power and supplies district heating. Statkraft is a global company in energy market operations. Statkraft has 3600 employees in 15 countries.
Facts about Statkraft
European leader within renewable energy
Norway's largest and the Nordic region's second largest power producer
Core business areas within hydropower, wind power, solar power gas power and district heating
A significant player in the European energy exchanges with cutting-edge expertise in physical and financial energy trading and origination
Statkraft has an attractive position within onshore wind power in the Nordics and in the UK
Statkraft acquires Norfund's 18, 1 % stake in Statkraft IH invests and sells its 50 % stake in SN Power to Norfund
353 power plants with a total installed capacity 19 080 MW (Statkraft's share), and owns shares in 17 district heating plants with an installed capacity 789 MW.
68 % of the installed capacity is in Norway, then Europe outside the Nordics with 17 % , Nordics with 10 % and the rest of the world with 5 %.
Develops hydropower in emerging markets outside Europe
Significant wind power developer
The Group's gross sales amounted to NOK 69 billion in 2017
Wholly owned by the Norwegian state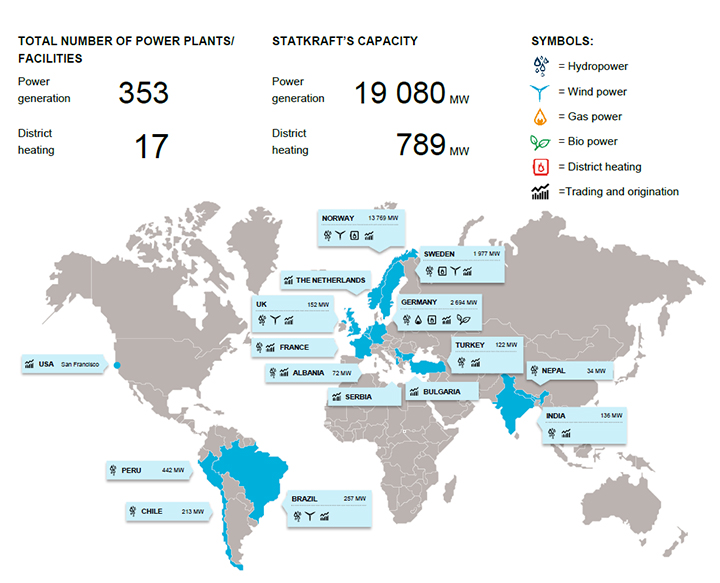 About Source 2 Pay Summit
The Statkraft experiences are music to our ears simply because for us – end to end visibility and control have always been business critical to achieve. Ensuring cost control of course, but also enabling innovation, collaboration, business growth and ways to ensure data is used the develop businesses further.

Who can do this? Not one single person or function for sure and Source 2 Pay Summit is all about bringing people together.