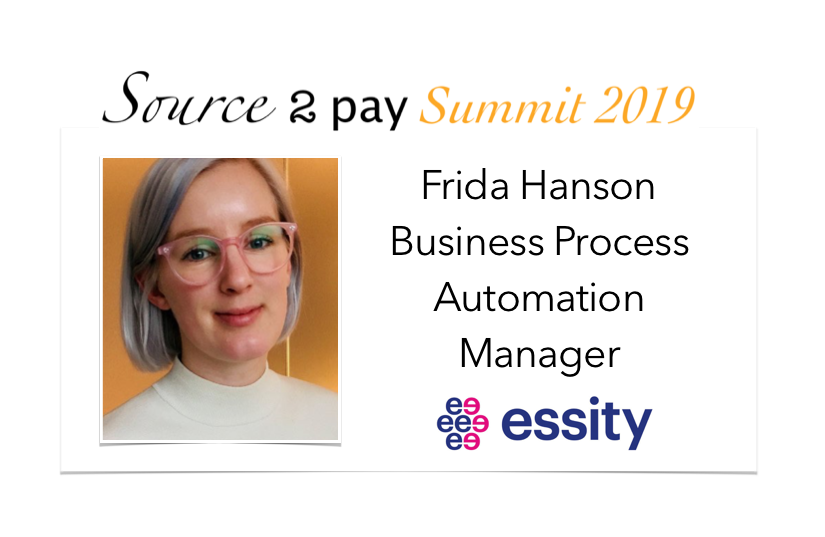 No one can have escaped the buzz surrounding digitization and digitalization of business processes, services and products. Still – research indicate that within some areas – contrary to for instance marketing – a forward looking digital strategy is almost non existing. What of it?
The same research highlight strong correlation to EBIT growth when digital transformation is taken into account across organizations in a structured way.
EBG | Network are therefor glad to welcome Frida Hanson, Business Process Automation Manager at Essity to Source 2 Pay Summit 2019.
Frida is leading a central team providing automation services to all of Essity, mainly through RPA (Robotic Process Automation). Prior to that, Frida was part of SCA's digital transformation journey through bringing new automation technologies to their Global Business Service unit as well as other support functions. GBS is the service partner to the entire Essity organization, delivering services within Finance, Human Resources, Workspace and Master Data.
Frida will share how Essity are organized to support digital transformation. What does her group do and in what way? All attending will be able to benchmark each other to learn – how digital are companies to date? How are other organized? What are the challenges reaching the potential digital reinvetion seemingly have? Should it be up to each function or a central organization? What role does IT have or should have?
About Essity
Essity is a leading global hygiene and health company dedicated to improving well-being through our products and solutions, essentials for everyday life. The name Essity stems from the words essentials and necessities. Our sustainable business model creates value for people and nature. Sales are conducted in approximately 150 countries under the leading global brands TENA and Tork, and other strong brands, such as Jobst, Leukoplast, Libero, Libresse, Lotus, Nosotras, Saba, Tempo, Vinda and Zewa. Essity has about 48,000 employees and net sales in 2017 amounted to approximately SEK 109bn (EUR 11.3bn). The headquarters is located in Stockholm, Sweden, and the company is listed on Nasdaq Stockholm.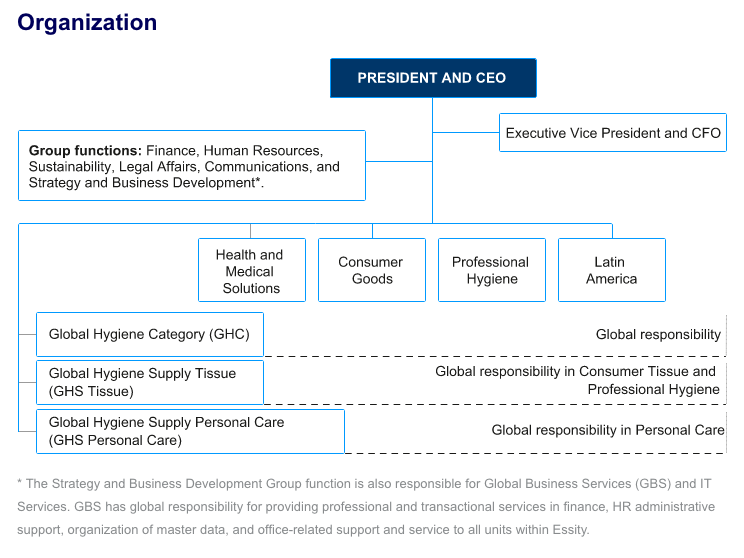 About Source 2 Pay Summit
By this time we think taking a look at the agenda should be enough for you to decide if this is a day you should not miss out on! Click the image below: