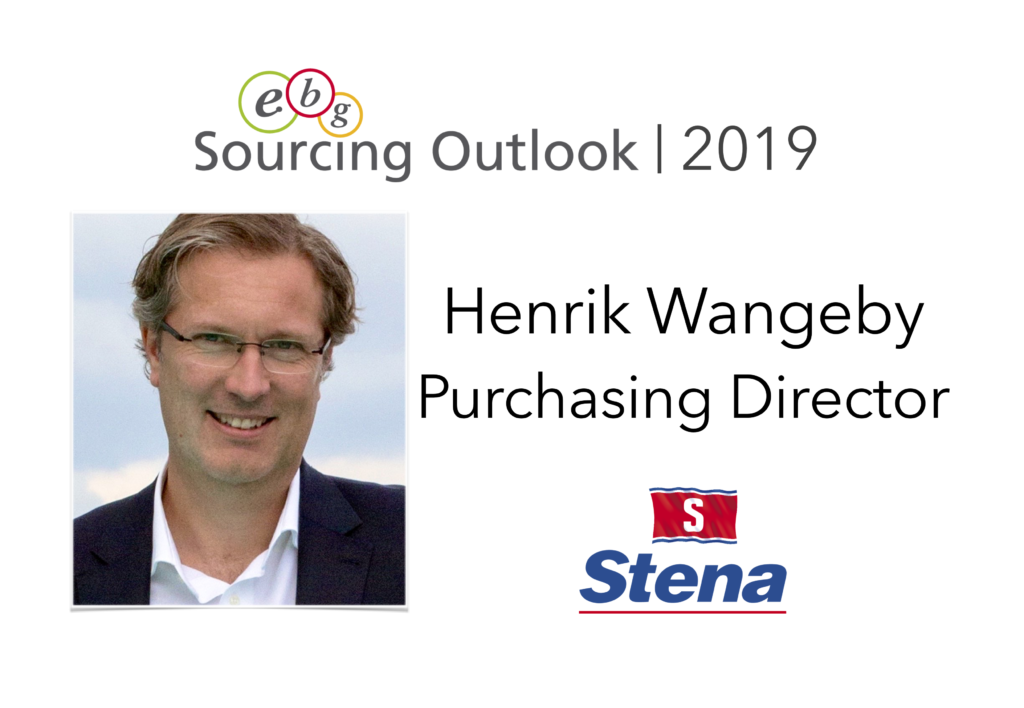 As companies become increasingly dependent on technology to support strategies, operations and ways to govern them, one may ask who best can govern IT? EBG | Network are happy to welcome Henrik Wangeby, Purchasing Director at Stena Rederi to Sourcing Outlook 2019.
On October 10th You will be able to sit down with peers and experts and learn from and share your experiences in topics they find relevant and important. This will be the third annual gathering!
Making the most out of IT investments
How can procurement ensure IT practices are most effective?
A lot of focus and dedication is spent on finding ways to use data and technology across organizations. The IT department is at the heart of much of that work – but how can an organization ensure savings, cost control and avoided costs, license overview, vendor management development, consultants leveraged, contract visibility and control, sustainability clauses, security insights and a closer relationship with suppliers are enabled? What role can procurement have ensuring all of the above within IT? At Stena Rederi – procurement have been given the task to create a roadmap for a future way of working with IT and in the IT department ensuring the above. Discuss how and compare strategies.
What role and insights do procurement have in corporate wide IT related issues in your organization?
How can IT and procurement collaborate to ensure strategies and governance is at its best?
How central or de-central is IT related projects in your organization and does it matter?
The above is the round table discussion Henrik invite you to join. EBG call them Theme Discussions since they all have their individual focus areas depending on what each moderator want to share and discuss. Just like in reality, sourcing and procurement face many challenges and opportunities and during Sourcing Outlook you can pick and choose what best fit your agenda. Each discussion have limited seats so don't wait to register which you can do here.
About Henrik
Henrik have had senior positions within procurement since the early 2000's. He has been purchasing manager at Gustaf Fagerberg and SCA Hygiene Products prior to joining Stena in 2016.
About Stena
Stena AB is one of the largest family-owned companies in Sweden and has global operations in five business areas: Ferry Operations, Offshore Drilling, Shipping, Property, Finance and New Business.
Quick facts
15 000 employees
About 35,000 MSEK total revenue
Activities all over the world
115 wind turbines
164 vessels, including new buildings
28,300 residential and commercial units
About Sourcing Outlook
Imagine you could sit down with peers for one quality day. Too short? EBG know how busy you and your peers are and therefor maximize the time you spend with us. Gladly many individuals and companies continue to share experiences also after EBG summits. Like ripples on the water, You can continue to draw from your experiences during Sourcing Outlook. The rest is up to you.
Theme Discussions have limited space so don't wait to register!