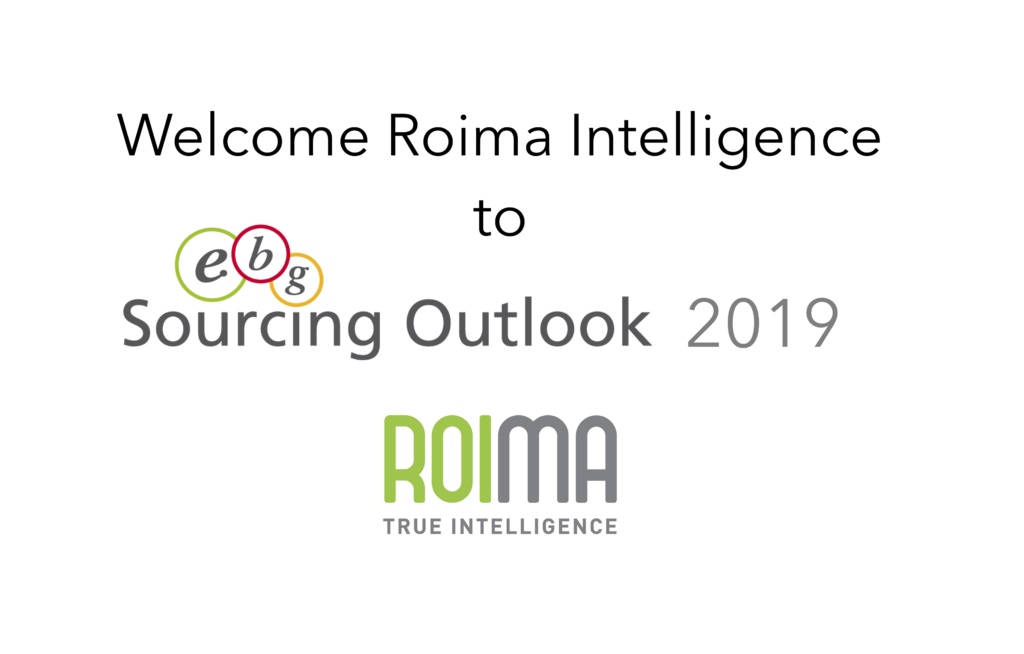 EBG | Network are glad to be able to welcome Roima Intelligence to Sourcing Outlook 2019. On October 10th you will be able to meet with Roima Intelligence and make sure you know what they could help your organization achieve in a better, faster and more stable way.
About Roima
Roima Intelligence's mission is to keep European industry competitive through automation and digitalization.

With 30 years' experience of boosting the processes of technology and food and beverage industries, we develop the product management, enterprise resource planning, operations management, machine vision and logistics of companies. Our customers include Fastems, Marel, Patria, Valmet Automotive and 300 other growth-driven companies.

Our 260 professionals work in Finland, Sweden and in the Netherlands
About Sourcing Outlook
EBG truly appreciate being able to gather such competences under one roof, for one day. All joining Sourcing Outlook are very busy and work under constant pressure to do better. Do you improve by hearing how good every body else are doing? Or would you rather meet with individuals that have gone through both success and failure and are willing to share it? EBG take pride in creating informal meetings with real experience exchange. During 4 x 40 minutes you can sit down and have face to face round table conversations with peers and experts. The topics are all tailored by each moderator, making each topic true and to the point.
You can start choosing round table discussions directly after registration (you get a password to the choose Theme Discussion link in the confirmation email). Welcome!