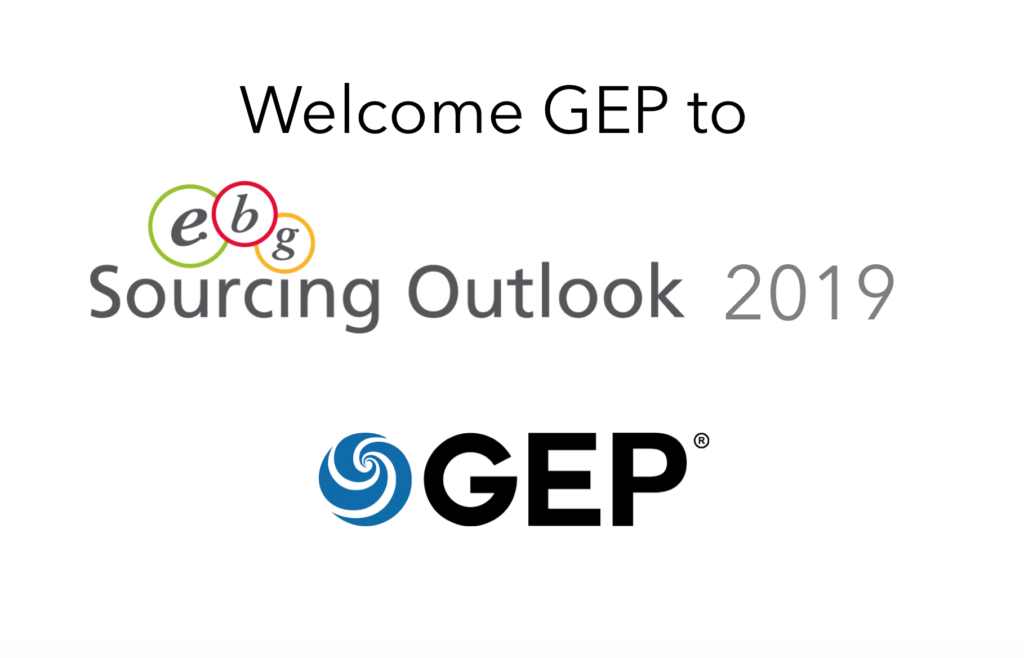 EBG | Network welcome GEP joining Sourcing Outlook 2019 as an Expert Organization. They bring international competence paired with Nordic and European insights to Stockholm on October 10th.
Over the years, EBG have had the pleasure of introducing great international know how to our network of sourcing, procurement and finance professionals. To be able to draw from such experiences in an informal way can be very fruitful and we hope to see you in October!
About GEP
GEP helps global enterprises operate more efficiently and effectively, gain competitive advantage, boost profitability, and maximize business and shareholder value. Fresh thinking, innovative products, unrivaled domain and subject expertise, and smart, passionate people – this is how GEP creates and delivers unified business solutions of unprecedented scale, power and effectiveness.
Named a Leader in the Gartner Magic Quadrant and Best Provider at the World Procurement Awards and EPIC Procurement Excellence Awards, GEP is frequently honored as an innovator and leader in source-to-pay procurement software by Gartner, Forrester, IDC, Procurement Leaders, Spend Matters, PayStream and Ardent Partners. GEP is also ranked leader in managed procurement services (procurement outsourcing) by Everest Group, NelsonHall, IDC, ISG, HfS and IAOP. In addition, the primary research firm in the management consulting sector, ALM Intelligence, ranks GEP leader in procurement strategy and supply chain consulting.
With 14 offices and operations centers in Europe, Asia and the Americas, GEP – based in Clark, New Jersey — helps enterprises worldwide realize their strategic, operational and financial objectives. To learn more about our comprehensive range of strategic and managed services, please visit gep.com. For more about SMART by GEP, our cloud-native, unified source-to-pay platform, please visit smartbygep.com.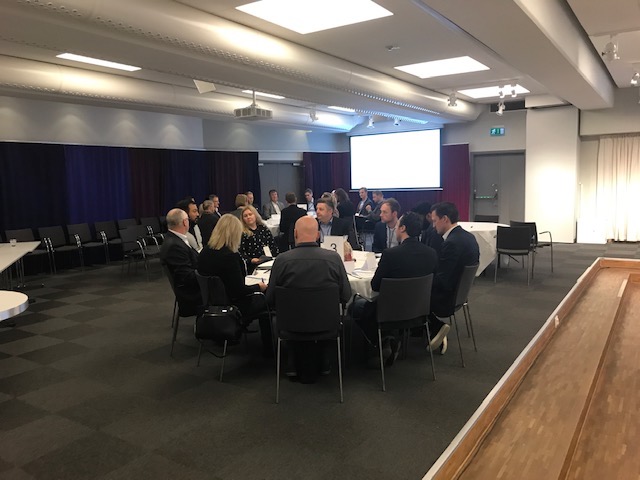 About Sourcing Outlook
EBG are no strangers to the many sourcing and procurement conferences in the market across the globe. Still, EBG saw the need for an informal, high quality gathering where professionals and experts can meet and in an informal way share experiences. Keynote presentations are mixed with on stage Focus Sessions. For 4 x 40 minutes all attendees can enjoy sitting down like above during what EBG call Theme Discussions, real conversations where experiences can be shared and questions asked. Welcome to join us you too on October 10th in Stockholm!