On October 10th, You are able to meet with Coupa at Sourcing Outlook in Stockholm. EBG | Network welcome Coupa joining Sourcing Outlook as an Expert Organization. You are welcome to choose from a variety of round table discussions where you can learn from peers and experts and ask all possible questions in an informal setting.
About Coupa Software
Coupa Software is the leading provider of BSM (Business Spend Management) solutions. We offer a comprehensive, cloud-based BSM platform that has connected hundreds of organizations with more than four million suppliers globally. Our platform provides greater visibility into and control over how companies spend money. Using our platform, businesses are able to achieve real, measurable value and savings that drive their profitability. Learn more at coupa.com. Read more on the Coupa Blog or follow @Coupa on Twitter.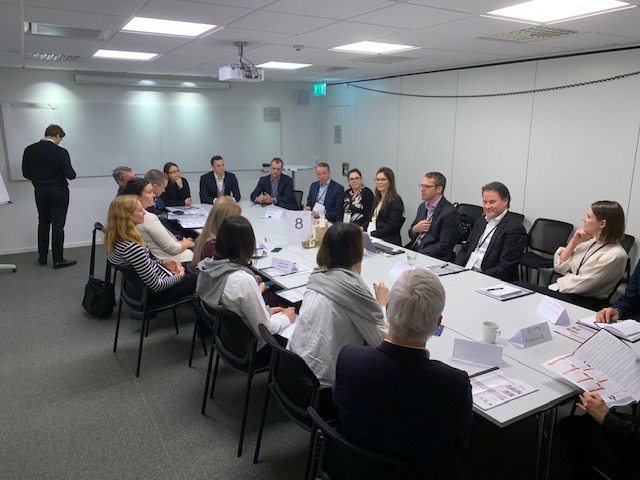 About Sourcing Outlook
Are you seeking to become a best practice procurement organization or even consider you already are? In either case, EBG are sure you too face challenges and opportunities along the way tied to strategies, operational aspects and/or governance considerations. Sourcing Outlook embrace those challenges and opportunities – EBG believe in informal yet to the point experience exchange and have been enabling such peer and expert meetings since 2010.
As soon as you register you can start choosing what round table discussions to join – discuss with Coupa, Volvo Cars, Electrolux, DFDS and many more. Limited seats and the lowest investment level until August 15th.
It was great that there were purchasing professionals from many different industries. We can learn a lot from each other and discuss common challenges.

Good mix of topics and people. Interesting to meet with other companies to share experiences.

A gathering of people with a genuine interest in learning from each other!

Very good presentations and discussion, excellent event to share experiences and to benchmark own path.

Feedback from Sourcing Outlook 2018