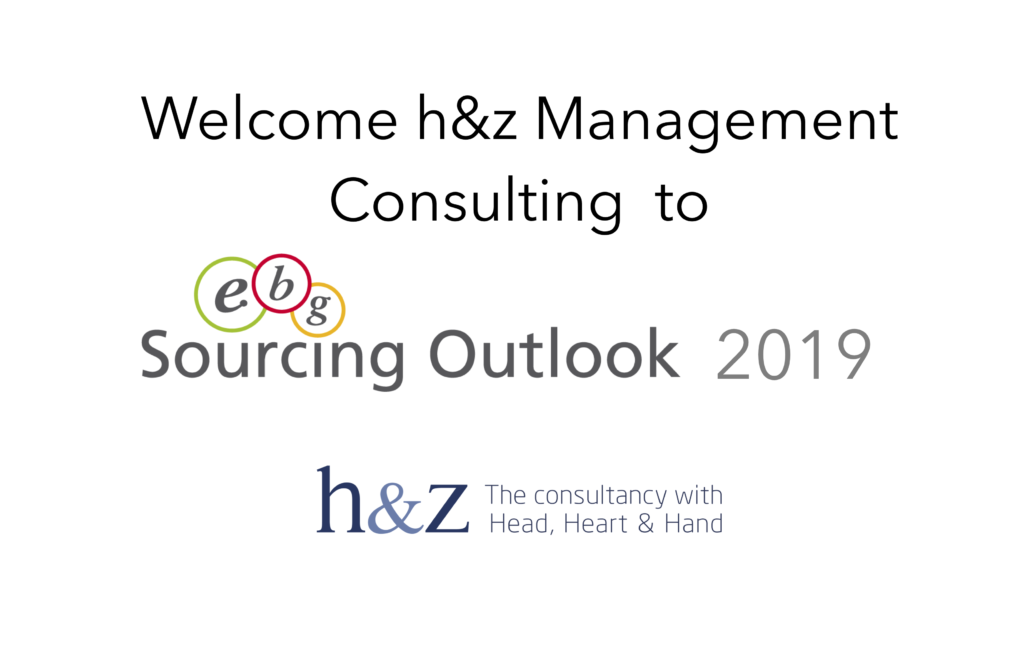 Who do you turn to conceptualize, guide, and support changes in your company? EBG | Network welcome h&z Management Consulting to Sourcing Outlook 2019. h&z Management Consulting has for 20 years acted as business transformers. Helping clients with everything from "fixing the basics" to developing digitalization roadmaps and beyond.
At Sourcing Outlook you will be able to sit down and learn from their know how and at the same time draw from your peers experiences. Getting insights in this way is valuable and EBG hope to see you on October 10th in Stockholm!
Until September 7th EBG offer a low investment level to join.
About h&z Management Consulting
Transformation with head, heart, and hand – this is the mission of h&z. Founded in Munich in 1997, the h&z Group now has 500 employees, and with our Transformation Alliance network more than 800 consultants are available to our clients. Since 2017 we have an office in Stockholm and have conducted several projects for some of the largest companies in the Nordic region.
 
Although our consultancy services include technology, innovation, sales, and strategy, the core of h&z lies within procurement and supply chain. We have helped transform procurement organizations in >1000 projects for companies across the globe and assist our clients with everything from "fixing the basics" to developing their digitalization roadmaps, and beyond.
 
Our expertise in Transformation and Procurement earned us the award of "Hidden Champion" in 2018 from the leading German business magazine "Capital"  – thereby beating the three largest strategy consultancy firms. For more information check out our website at huz.de/en/
About Sourcing Outlook
How often are You able to sit down with peers and experts? Sharing Your challenges and the know how You have? How often are you able to have informal conversations with companies from across the Nordics and beyond? When are you able to meet with expert organizations that just might have the know how You need? Need in order to accelerate your companies growth and business control?
EBG | Network combine keynote presentations with focus sessions and round table discussions. All in order to maximize the value You get from joining Sourcing Outlook.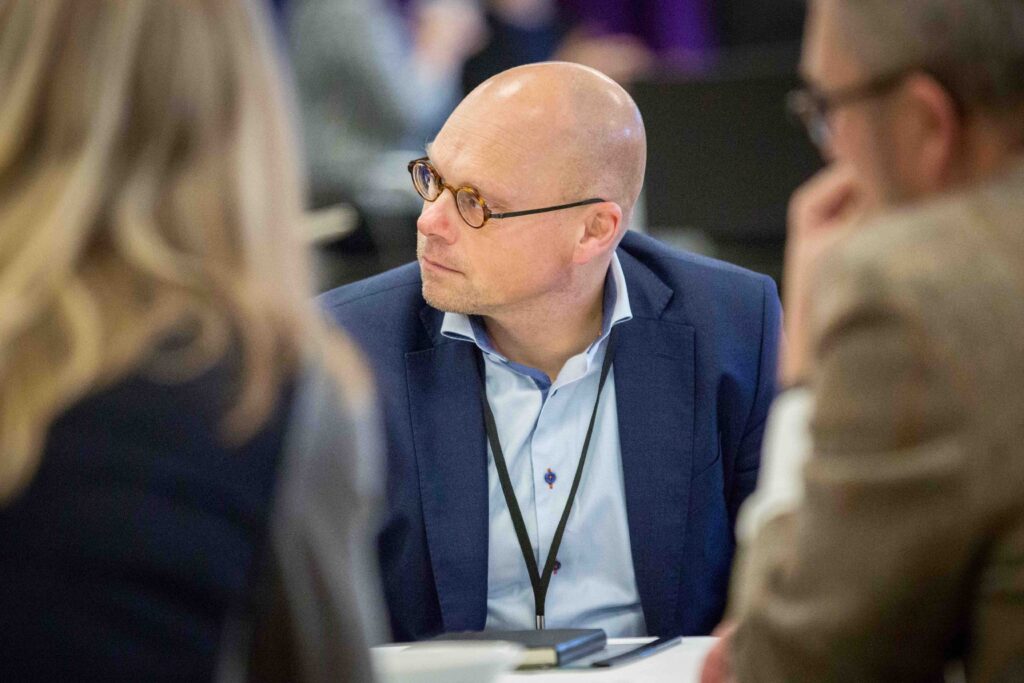 Our delegates help us believe in the concept;
"Very well arranged as always with a lot of good discussions, sessions and networking opportunities!" #IKEA

"Very good arranged, with a very impressive crowd. Interesting, forward looking discussions and presentations." #CBRE

"Very good presentations and discussion, excellent event to share experiences and to benchmark own path." #Neste
A warm welcome to you too – it might be on October 10th You find the connections needed to help take You and Your company to the next level.