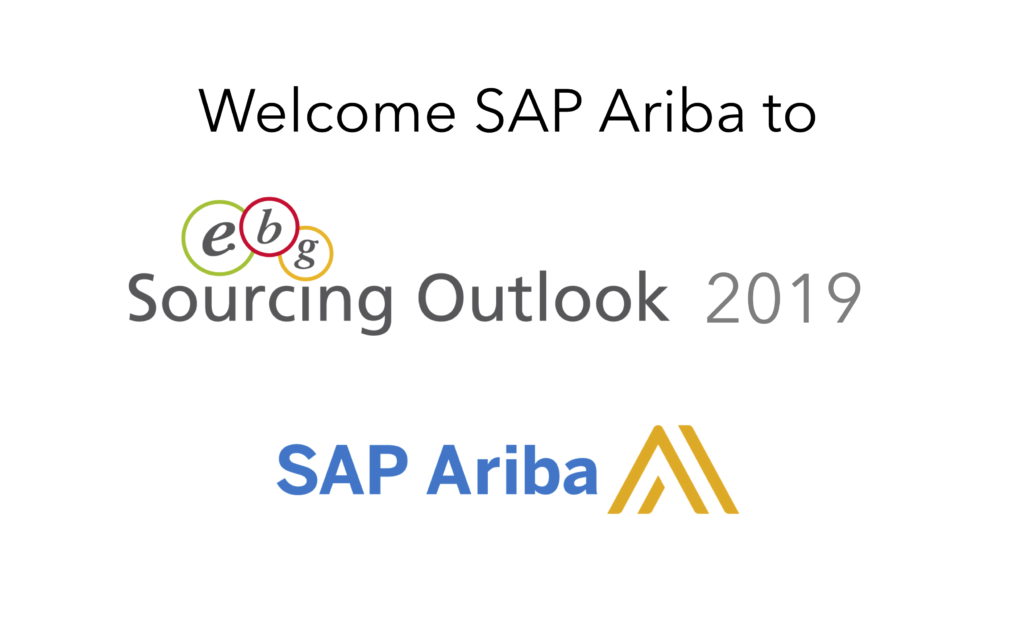 A warm welcome to SAP Ariba joining Sourcing Outlook 2019 on October 10th in Stockholm. They bring width and depth and You who join the day can sit down with Geetha Kumar, Director Value Advisory, Nordics and Annette McKenzie, Director Business Development, EMEA North at SAP Ariba and learn from both them and peers joining the sessions.
A lot has happened in both the ERP and sourcing and procurement technology area and if you are not 100% up to date – which is hard to be unless you learn face to face what is happening in the market – EBG hope you join Sourcing Outlook for a unique day with hundreds if not thousands of years of experiences gathered under one roof.
About SAP Ariba
SAP Ariba is how companies connect to get business done, using our market-leading solutions for digital commerce and Ariba Network. We help buyers and suppliers from more than 3.6 million companies, discover new opportunities, collaborate on transactions, and grow their relationships. Now you can manage the entire purchasing process, while controlling spending, finding new sources of savings, and building a healthy supply chain. Explore all SAP Ariba solutions and become a part of this dynamic, digital marketplace, where millions of buyers and suppliers, operating in more than 190 countries, trade USD 2.3 trillion in goods and services each year.
Supplier Management: SAP Ariba provides the only end-to-end solution portfolio that lets you manage supplier information, lifecycle, performance, and risk all in one place
Strategic Sourcing: Discover qualified suppliers, speed up your sourcing cycles, and create the most competitive, best-value agreements for sustainable savings with all your sourcing needs.
Solutions for Direct Spend: Connect the people, partners, processes, and information needed to manage all design-to-deliver activities in a simple, smart, and open way.
Procurement: Ensure compliance and control while providing users a delightful buying experience, with innovative capabilities like guided buying and spot buy.
Financial Supply Chain: Transform your payables from liabilities into strategic assets to boost free cash flow, free up working capital, and deliver more bottom-line value.
Practitioner advice
An appreciated webinar held together with Tamara Braun, CPO at SAP can give you some insights. See the session below and consider for instance the question about centralized, center-led or de-centralized procurement governance – what do You think the result would be today?
About Sourcing Outlook
Independent if you have a lot to share or just want to listen – you are welcome to join Sourcing Outlook on October 10th in Stockholm. The picture below briefly show what an EBG summit day is all about.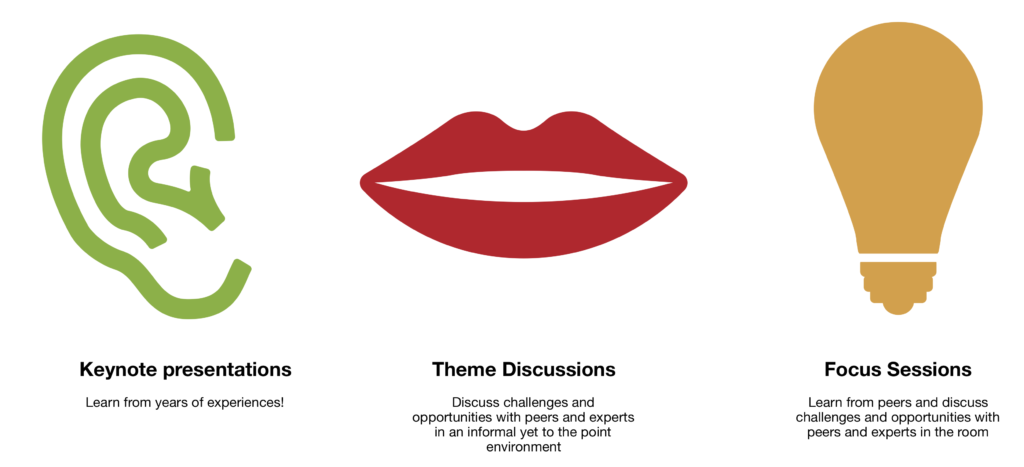 Until September 7th the investment level to join is low and hopefully reasonable. If you want to join more than one or two – contact us for a possible discount. There are 11 parallel round table discussions before lunch and 8 parallel round table sessions after lunch!