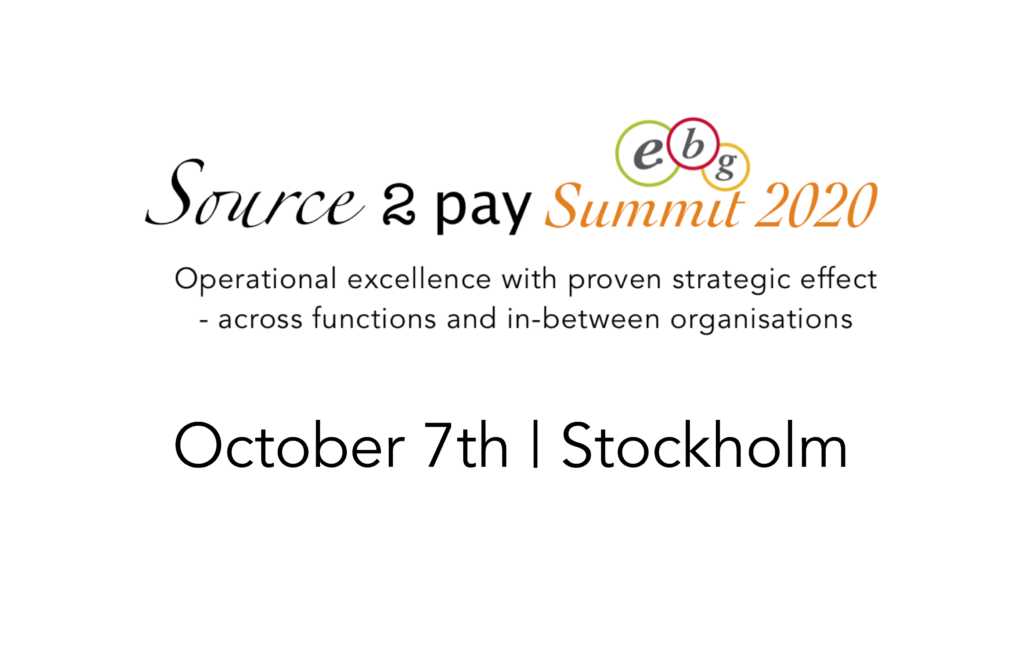 For a small company the past weeks have been a nightmare. As for all others. The uncertainties with the COVID-19 virus are shaking the world we live in.
Source 2 Pay Summit 2020 will be postponed until October 7th 2020 in Stockholm, to meet physically again and learn from each others experiences.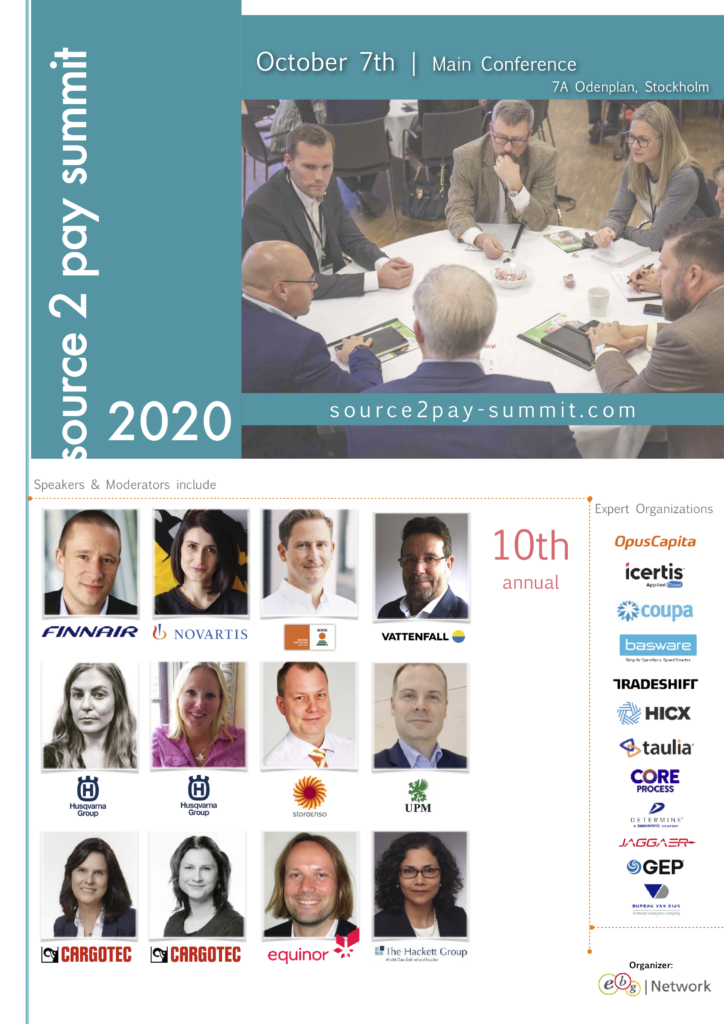 EBG | Network wanted to go online with the summit March 19th, the format we have enable us to still connect people with common interests. Not only viewing live or pre-recorded keynote sessions – but also enabling round table discussions taking place. This time we were not able to do it – but we strongly believe companies will have to find ways to increasingly communicate online the upcoming months.
The upside with having more months before we meet is we can ad even more knowledge to the day! Should you want to join you can.
Me and Lars want to thank all supporting us the past weeks and we want to send our best wishes to all of you in times of challenges.
Until we can meet again, EBG do several online sessions – enter your email address and we will send you invites, most of what we do is free of charge!
In times of challenges, collaboration is key – if we can help You gather intelligence or getting access to experiences you need – let us know!
Best regards
Anna & Lars Bjärkerud