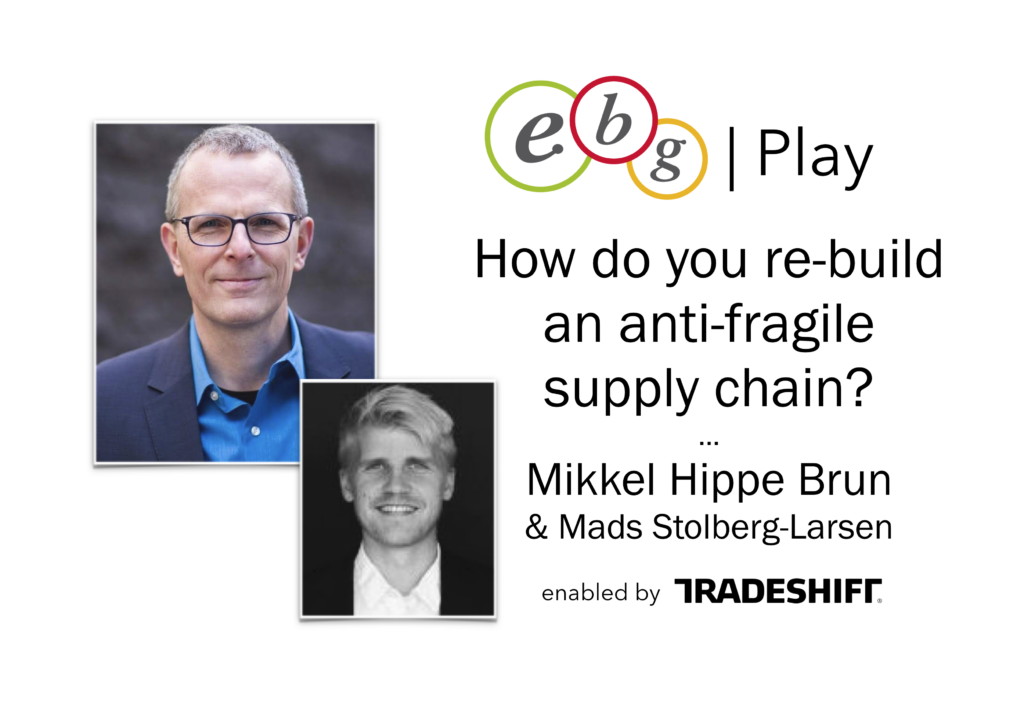 Since the COVID-19 pandemic is not a Black Swan – i.e we should have predicted and prepared for it. One may wonder if disruption is or will be the new normal? We may say "hopefully not" and the question still remain – what can we learn from disruptions like the ones we are currently facing?
The Black Swan expression was coined by Nassim Taleb – being highly unpredictable events that in retrospect seem predictable. In addition to the Black Swan – Nassim Taleb coined the expression Antifragility. Simply described as the opposite of fragile. Meaning an incident that thrive with disruption. Nassim himself on occasion compared with a package sent containing a fragile content. Stating "fragile" to ensure the package is delivered without damage. If you send a robust content (that cannot be broken like a fragile content can) you do not type "not fragile/do what ever" on the package. The opposite of fragile thus being "antifragile", an item/incident that you would want to be disrupted – "the upside of volatility". The below online session relate to this from a supply chain perspective.
What has this got to do with sourcing, procurement and finance?
Well, developing businesses you don't want them to break but you – at least now – realize disruption may happen. The below online session aim to discuss how you – working within procurement/supply chain and finance – can handle disruption. Is a robust financial and physical supply chain what you aim for? Listen to why Mikkel Hippe Brun at Tradeshift think you should not aim for robustness. Listen to Mads Stolberg-Larsen to learn more about Antifragility. You should aim for Antifragility, i.e a supply chain that grow and thrive with disruption.
On demand online session
Below you can re-view the online session, click >>here or the image below.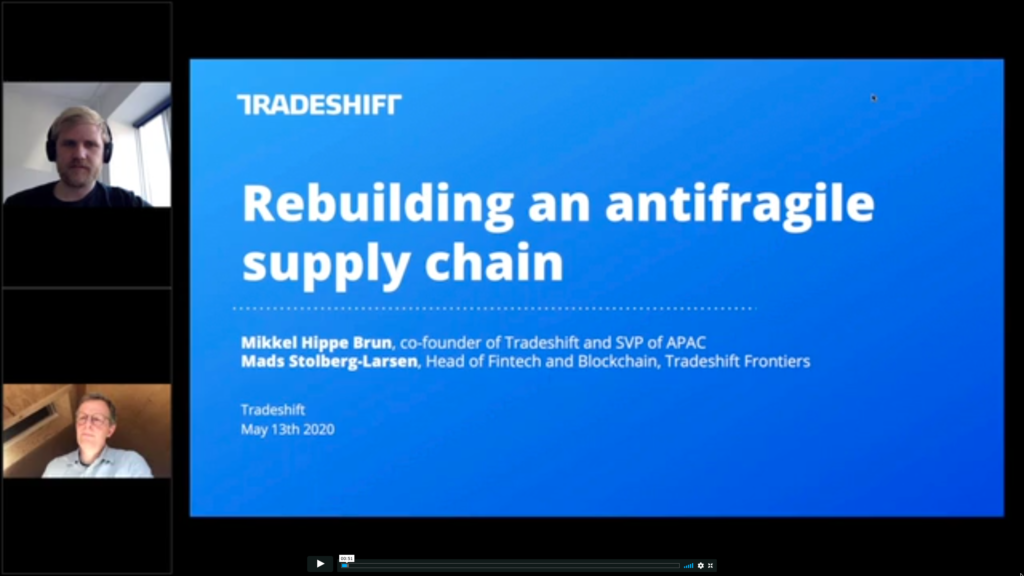 "50 years of lean cost focus has led to efficient, but fragile supply chains" Agree? If this is indeed the case – what to do about it – if anything.
About Tradeshift
Founded in 2010, Tradeshift is the world's largest business commerce platform that connects buyers and sellers. Tradeshift connects over 1.5 million companies across 190 countries, processes over half a trillion USD in transaction value yearly, and has a marketplace containing 28 million SKUs. It offers solutions for procure to pay, supplier engagement and financial services, and enables companies and partners to build custom or commercial apps on its business commerce platform. Tradeshift is headquartered in San Francisco, with offices in Copenhagen, New York, London, Paris, Suzhou, Chongqing, Tokyo, Munich, Frankfurt, Sydney, Bucharest, Oslo, and Stockholm. tradeshift.com