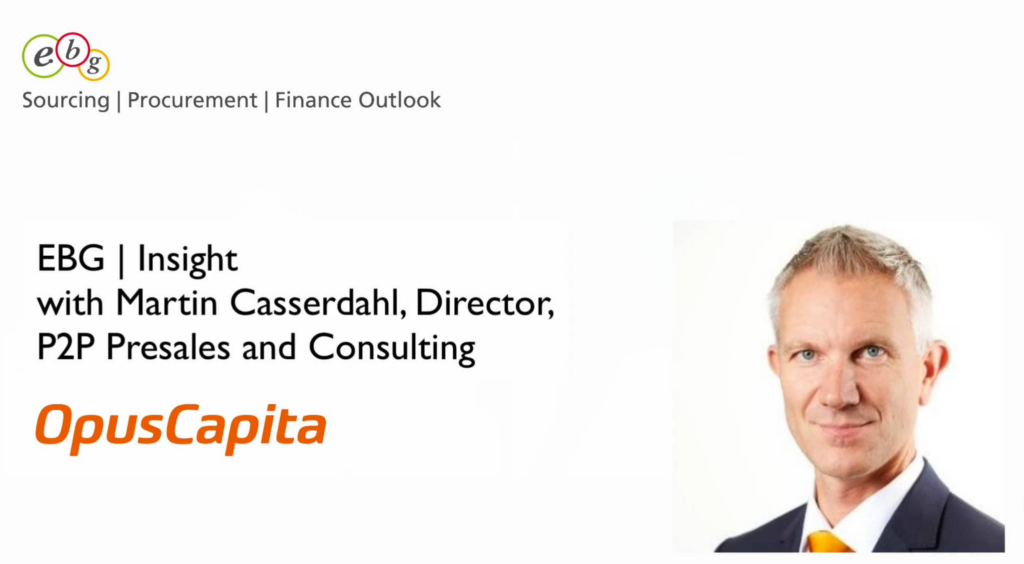 We have all – globally – been part of a crisis affecting all parts of society. Apart from affecting actions taken to preserve short term liquidity it is relevant and of importance to learn how companies reflect over their then, now and ahead strategies to grow and improve.
Study after study show companies are not as digitally advanced as they could be. Will this pandemic change that?
EBG | Insight interview
In this EBG | Insight interview we meet with Martin Casserdahl, Director, P2P Presales and Consulting at OpusCapita. Where do they think companies should focus their efforts within source to pay now and ahead?How have their customers reacted to the COVID-19 pandemic? How have OpusCapitas priorities for product development changed or evolved over the past months?
About OpusCapita
OpusCapita enables organizations to buy and pay quickly and securely, with a real-time view of their business. Our customers use our source-to-pay and cash management solutions to connect, transact and grow. OpusCapita processes over 100 million electronic transactions annually on its Business Network.
Source 2 Pay Summit 2020
On October 7th you can learn from experiences OpusCapita have supporting cross function and cross organization supply chain automation and digitization.
At Source 2 Pay Summit you can – physically if possible – online if not – draw from experiences across functions and industries. There are only a few seats left!