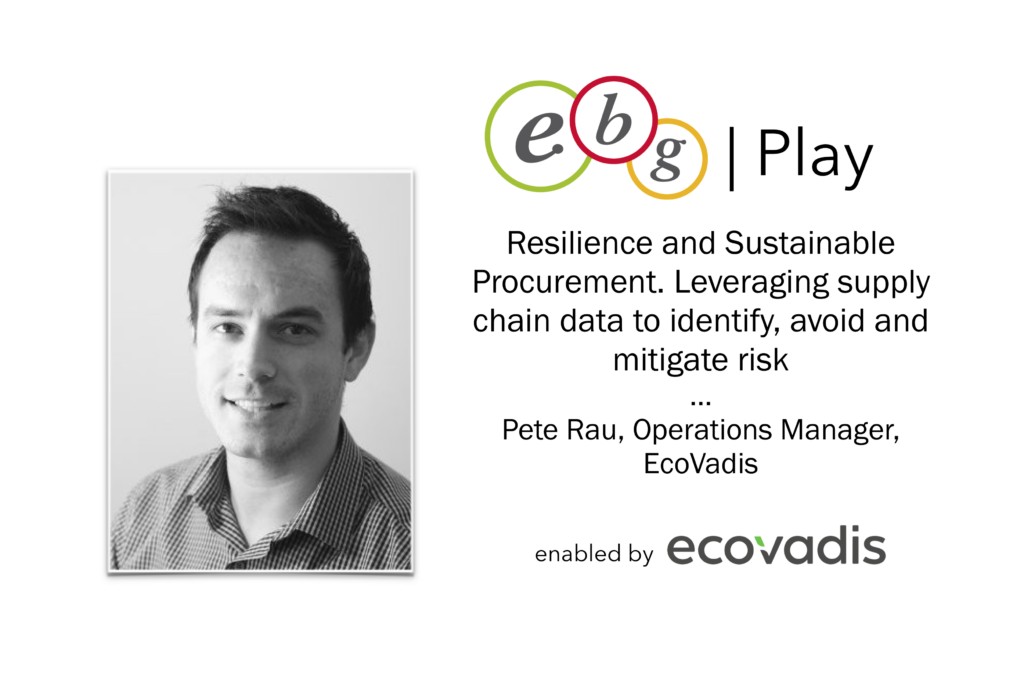 Is there a correlation? Between being resilient and sustainable? EBG | Network had the pleasure of hosting a webinar where Pete Rau, Operations Manager at EcoVadis shared his view in the matter.
What did the audience think?
As always with live poll questions there are additional questions and reflections coming up after poll results are revealed. What do the results mean? What do they tell us?
On demand session
Below or here you can re-view the entire session and make up your own mind. What do the poll results really tell us? What impact do You think sustainability may have on resilience?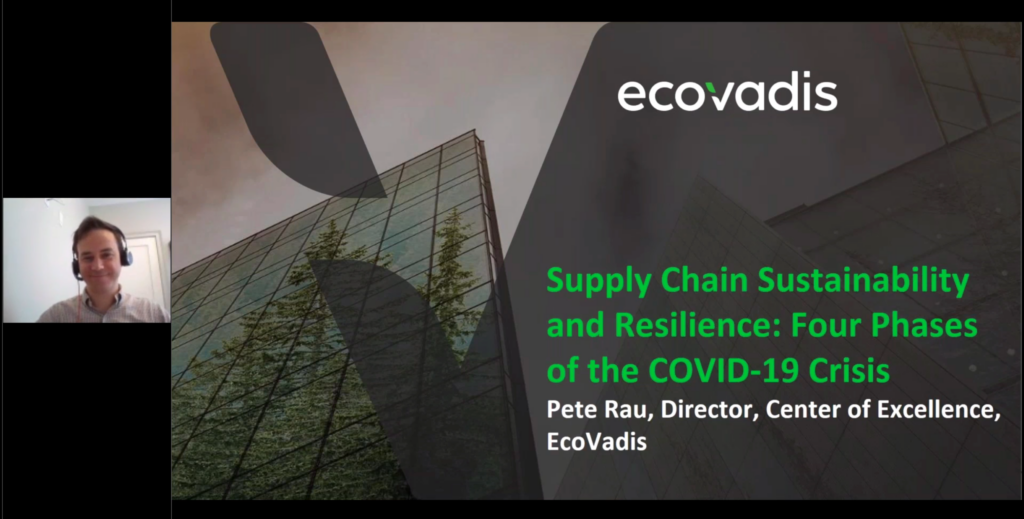 Focus areas due to the crisis
We asked what sustainability issues will gain significance due to the crisis. How do we interpret the below responses? That climate change will have less focus? Or that given the amount of focus it has been given before (and not the least Nordic organizations are doing a lot to reduce Co2 emissions etc) – companies now – due to the crisis – realize they need to focus on labor & human rights as well as business ethics?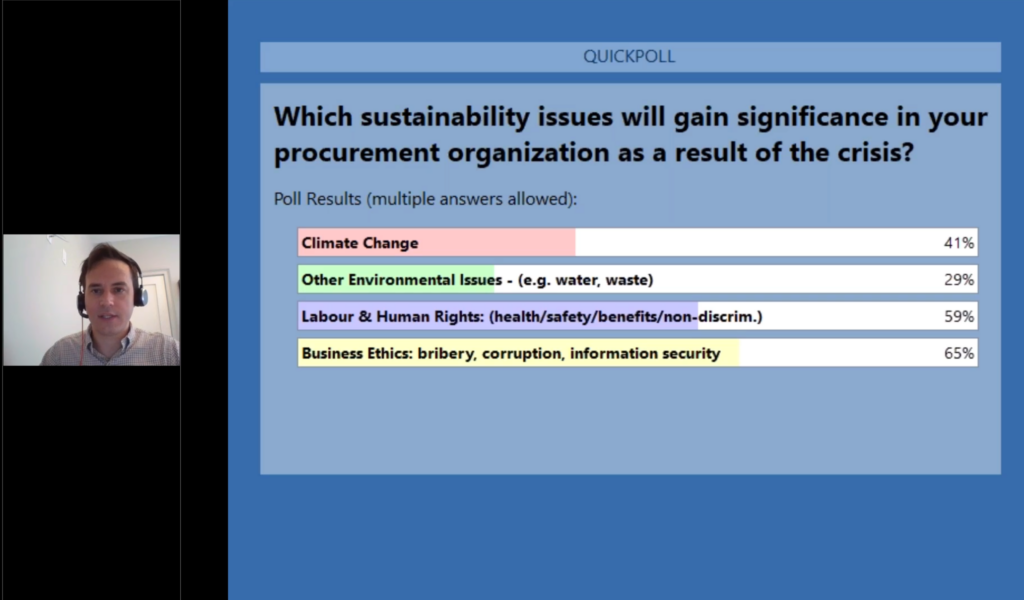 Can it be that the current state of global supply chain operations – where we know there have been many disruptions – increase the need (unfortunately) to focus on the above? What impact will that focus have on climate change and other environmental issues? Let's follow up on that ahead!
Four phases of COVID-19 Supply Chain Response
Some of us are starting to say "the C-word" instead of Covid-19. For the sake of some brands let's at least stay away from the first used C-word. In any case – the development have been so rapid we can already start talking about different phases. EcoVadis describe 4 phases of responses within a supply chain, listening to the session you will learn more about them all.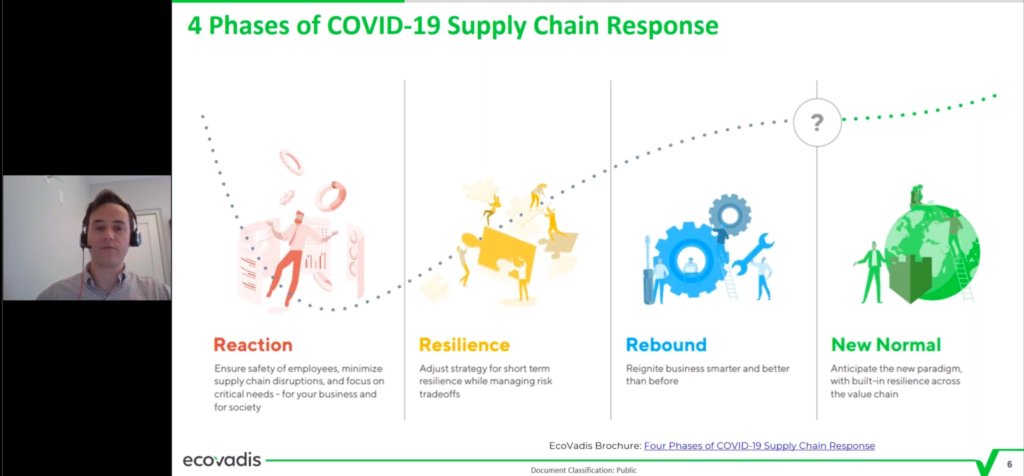 About EcoVadis
EcoVadis is the world's most trusted provider of business sustainability ratings, intelligence and collaborative performance improvement tools for global supply chains. Backed by a powerful technology platform and a global team of domain experts, EcoVadis' easy-to-use and actionable sustainability scorecards provide detailed insight into environmental, social and ethical risks across 198 purchasing categories and 155 countries. Industry leaders such as Johnson & Johnson, Verizon, L'Oréal, Subway, Nestlé, Salesforce, Michelin and BASF are among the more than 55,000 businesses on the EcoVadis network, all working with a single methodology to assess, collaborate and improve sustainability performance in order to protect their brands, foster transparency and innovation, and accelerate growth. Learn more on ecovadis.com, Twitter or LinkedIn.