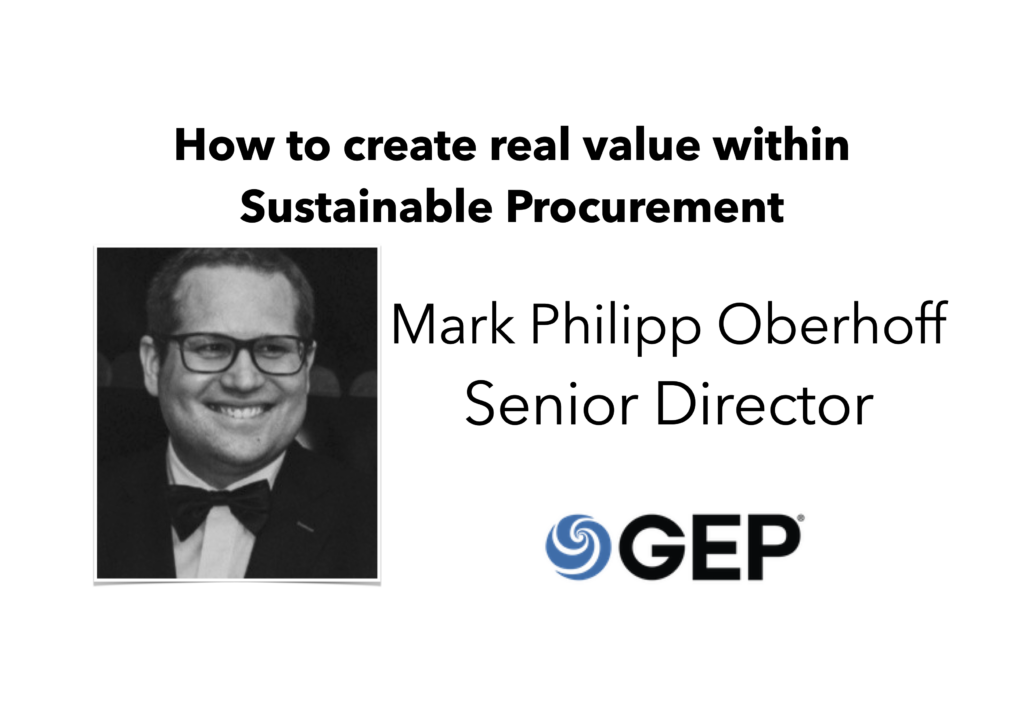 That most if not all companies have placed sustainability at the top of a list of measurable strategies is clear. It is also clear that it is not as easy as presenting a code of conduct nor spreading that code of conduct. Enabling sustainability goals that probably affect decisions many make in an organization is also increasingly being recognized. Procurement sit in the heart of enabling these corporate wide goals. What is increasingly interesting is also the focus finance and process owners have on sustainability. But perhaps not surprising – if you truly want to go beyond code of conduct – sustainability is a cross function task to achieve.
GEP enabled Theme Discussions during Source 2 Pay Summit 2021
On May 6th you who join Source 2 Pay Summit can choose to join the sessions hosted by GEP. They will focus their online, pre-chosen, limited seats round table discussions on how to achieve value within sustainable procurement. Imagine what you can draw from what the peer group has to share too. Ask your questions, compare and give from your experiences, the outcome of that discussion can be great. Mark Philipp Oberhoff, Senior Director at GEP will be the host of these Theme Discussions.
How do you create real value within Sustainable Procurement?
Procurement — a major part of any organization's budget — is being integrated with sustainability, which involves making purchase decisions that both meet a company's need for goods and services, and minimize the environmental impact. Using our Proprietary Sustainability Assessment as a guide, GEP creates tailored Sustainability Solutions that optimize social, economic, and environmental factors to bring value across different categories.
This workshop is four all procurement enthusiasts who want to put sustainability into action:
What are the Building Blocks of Sustainable Procurement and how does that relate to finance?
How does GEP lead Sustainability Procurement Projects?
How can you align stakeholders toward a common framework?
Case Study – Green Energy Sourcing
About GEP
GEP delivers transformative supply chain solutions that help global enterprises become more agile and resilient, operate more efficiently and effectively, gain competitive advantage, boost profitability and increase shareholder value.
Fresh thinking, innovative products, unrivaled domain expertise, smart, passionate people — this is how GEP SOFTWARETM, GEP STRATEGYTM and GEP MANAGED SERVICESTM together deliver supply chain solutions of unprecedented scale, power and effectiveness.
Headquartered in Clark, New Jersey, GEP has offices and operations centers across Europe, Asia, Africa and the Americas. To learn more, visit gep.com
EBG | Business Directory
Here you can learn more about GEP and how to get in contact with them already today.
About Source 2 Pay Summit
The other day EBG spoke to a senior manager in a large organization working within finance. She said that earlier she could reach out to her network and get help gathering peers to exchange experiences. For the past year she had hardly even spoken to someone outside her own company. And we know very few have met even within the own company.
Is that a good or bad thing or indifferent? EBG strongly believe in learning across functions and in-between organizations. EBG know there are many large transformation projects taking place or about to take place. How do you avoid mistakes and make use of experiences already gone though if you don't meet with anyone else?
Source 2 Pay Summit offer informal yet to the point round table discussions. You create your own day based on what You find important to learn more about and discuss.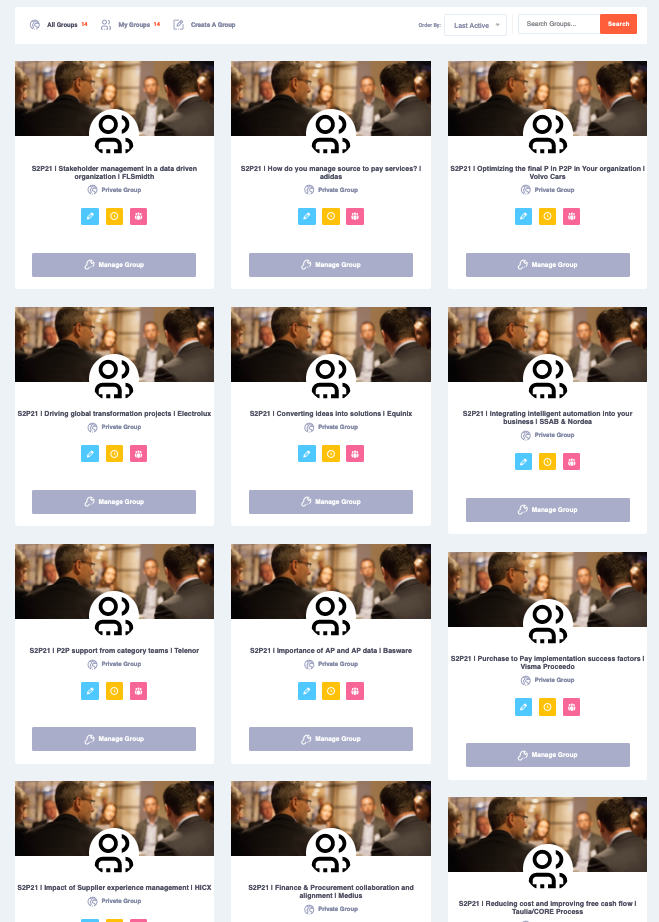 EBG | Community after an EBG Summit
Launching now – EBG will offer those taking part in an EBG Summit to join EBG | Community. An online platform where EBG enable the groups meeting (now online) during an EBG Summit to stay in touch also after a summit! At no cost – it is included in joining an EBG Summit.
Naturally voluntary to join!