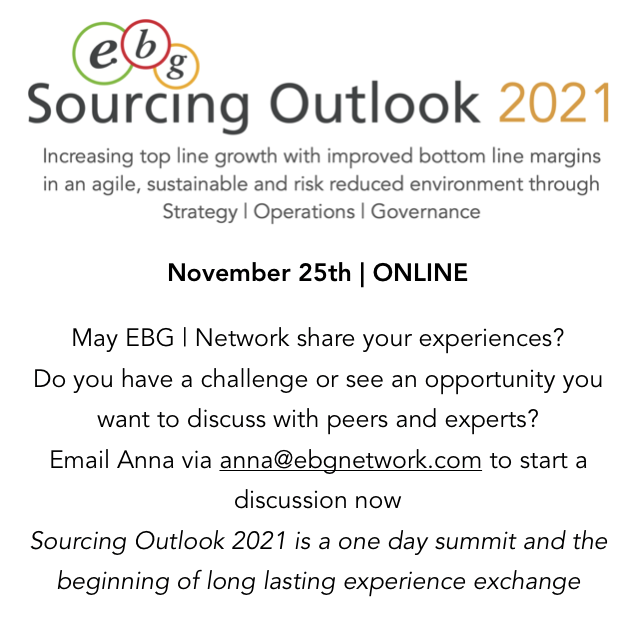 Take a look at the below image – highlighting some of the in total 36 online roundtable discussions taking place during Source 2 Pay Summit 2021. Even though we still cannot meet in person – it is possible to meet in smaller groups and have quality experience exchange.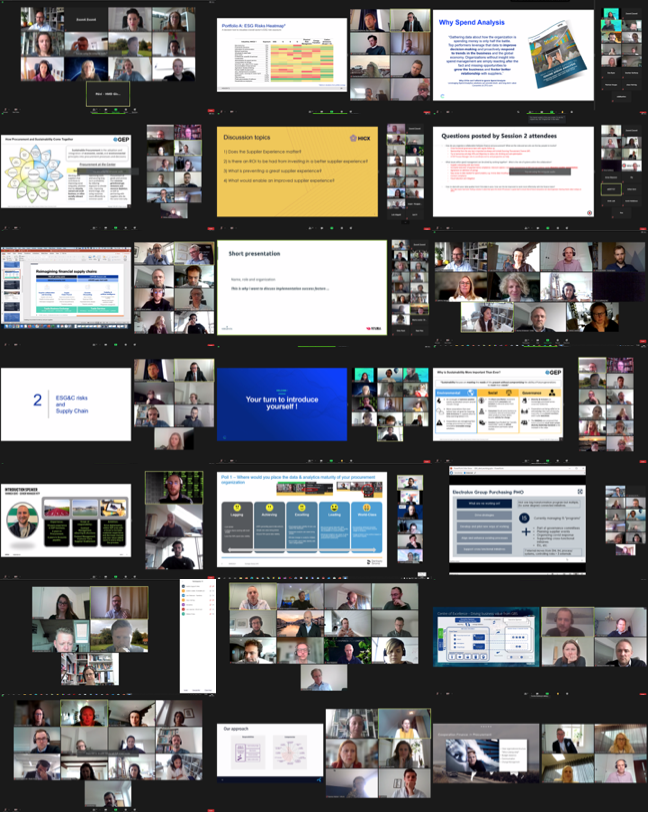 Sourcing Outlook November 25th
On November 25th, EBG | Network host the next online summit. EBG call it Sourcing Outlook and is aimed at sourcing and procurement professionals. There is a lot to bring up but most importantly – what do You want to bring up? Let us know!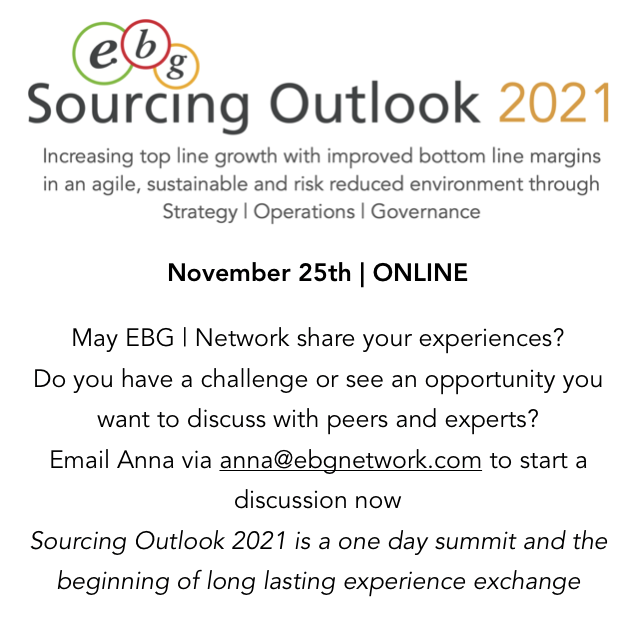 EBG | Community
As of now, EBG offer a no cost community aimed at keeping groups together also after a summit. Continue the conversation and find new peers and experts to stay connected to. These groups are not a one company nor one person groups – they are the collected efforts of those joining, sharing the same challenges and seeing the same opportunities.