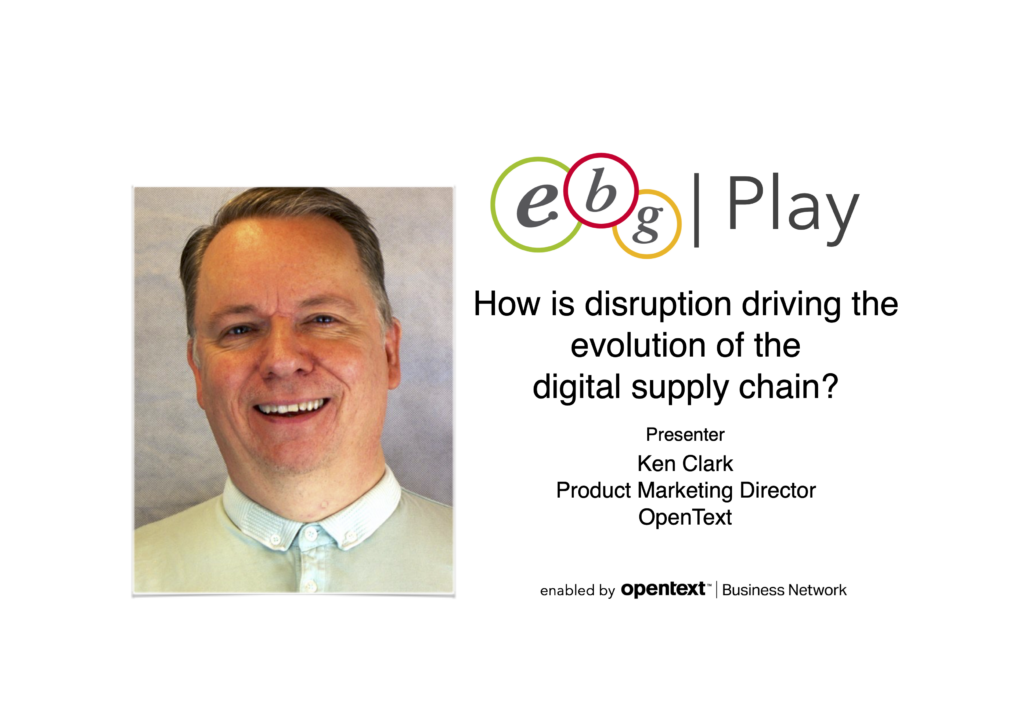 When we summarize 2021 disruption and the desire to gain increased control is on the top of the list. Digitizing and digitalizing has increasingly become a priority. But what does that mean to each individual company? What does it mean to company supply chain strategies? It is clear customer demand drives diversification and that companies are restructuring their supply chain operations. Below you can take part in a session where we discuss integrated supply chain information and how companies better can improve insight and visibility.
On Demand about the evolution of the digital supply chain
During this session we meet Ken Clark, Product Marketing Director at OpenText. Apart from sharing OpenText experiences and lessons learned we get reflections from Sourcing Outlook round table discussions. What are the trends driving supply chains to rapidly adapt when needed? How can digitization and integration help manage the risk of disruption? Go ahead and >>watch the session here.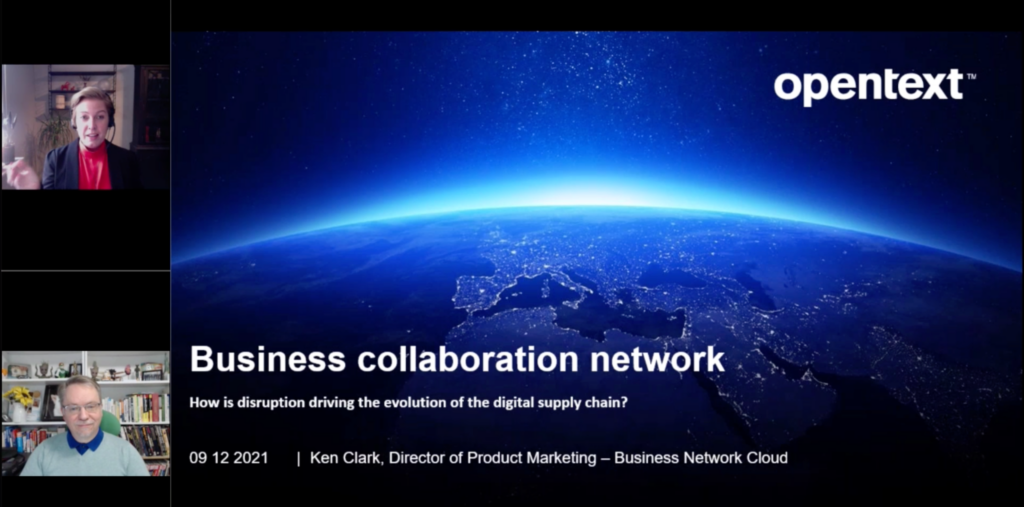 We discuss:
How digitized are supply chains in different industries, and how much value would 100% digitization bring?
What have been the main forces driving supply chains to evolve in 2021?
Key lessons learned from recent supply chain disruptions?
Critical tools / technology that can help minimize disruption?
Trends will improve supply chains for 2022?
What does the intelligent supply chain of the future look like and how do we get there?
About OpenText
OpenText is a world leader in Information Management, helping companies securely capture, govern and exchange information on a global scale. OpenText solves digital business challenges for customers, ranging from small and mid-sized businesses to the largest and most complex organizations in the world.
Business Network is part of the OpenText Information Management platform and powers the world's leading Retail, Consumer Goods, Automotive, High Tech, Industrial Manufacturing, Financial Services and Healthcare organizations. Available on-premises, in the cloud or in hybrid environments, OpenText offers the only complete Information Management solution that delivers an information advantage.
With 33,000 customers connected to more than 1,000,000 trading partners and managing 30 million digital identities in more than 130 countries, OpenText Business Network is the leading business integration platform for digital transformation needs.
For more information about OpenText (NASDAQ/TSX: OTEX), visit opentext.com