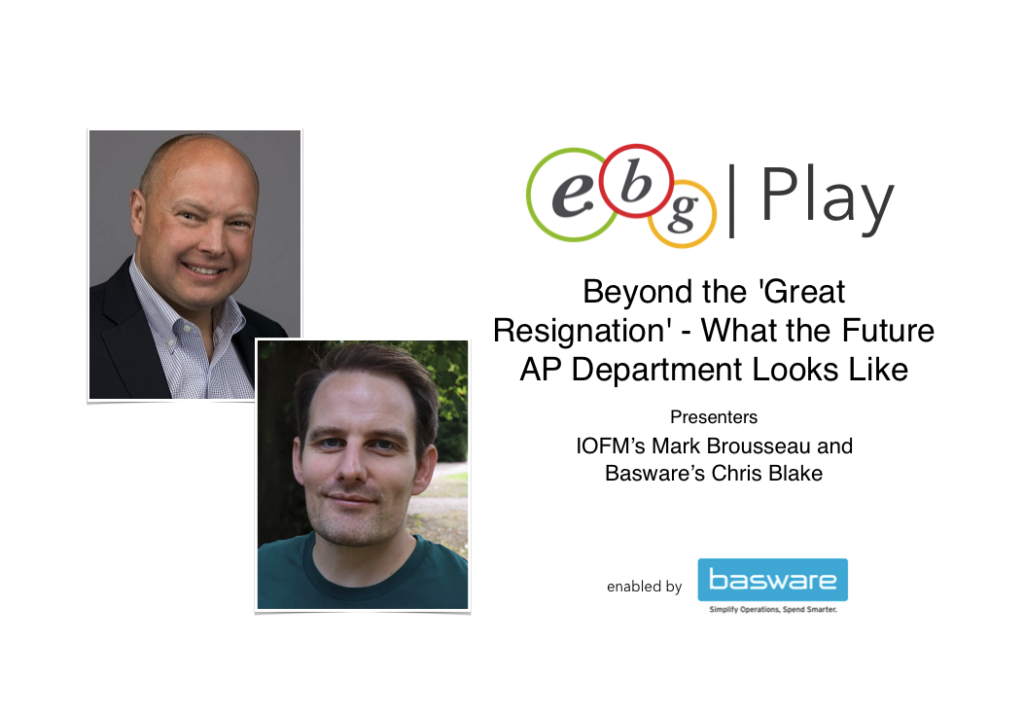 People are on the move. A full 35% plan to leave their current workplace an IOFM study state. At the same time 74% of businesses reported they were having trouble filling positions. Digitizing more and increasing automation seem the obvious. Not the least within accounts payable.
The engagement rate among people who have productivity-enabling tech was 91%! The question to ask – how can you ensure you can grow and manage tasks even if people change jobs? How can you ensure information is not lost? That you can depend on people yet not be dependent on people to be as efficient as needed?
European talent challenge
According to the Deloitte CFO Survey in Germany from October 2021, the shortage of skilled workers mentioned most frequently as a high risk for the next 12 months (currently 65% compared to 39% in spring of 2021).
In the UK, research by recruitment firm Randstad has found that almost a quarter (24%) of employees plan to move jobs within the next six months.
"Our analysis shows that job vacancies across the UK and Europe are outpacing available workers. This is creating a fierce battle for talent," Dustin Burgess, PRO Unlimited, Europe Labour Market Report, January 2022
On Demand view or re-view
Take a look at the On demand session >>here or by clicking the image below. IOFM's Mark Brousseau and Basware's Chris Blake guide us through research and years of experiences.
Are you subject to The Great Resignation?
Although the research was US focused it was clear that the phenomenon is known in the Nordics too. A whole 86% stating more are or have been looking for a new job or are expected to ahead.
Resignation side effects
That hybrid and remote working is still a must is no surprise, it will be interesting to follow how this will develop ahead! That the workload has increased on existing employees comes as no surprise either. It is clear that if companies do not follow that fact up with being more efficient, there will be problems reaching set targets.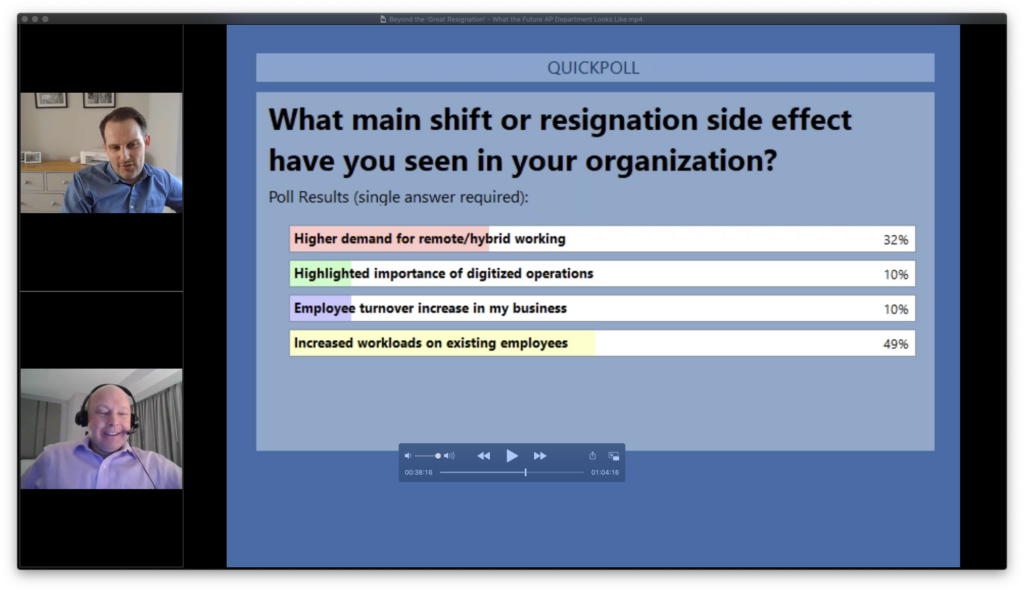 About Mark Brousseau
Over the past 26 years, Mark Brousseau has established himself as a thought leader on accounts payable, accounts receivable, payments and document automation. A popular speaker at industry conferences and on webinars and podcasts, Brousseau advises prominent end-users and solutions and services providers on how to use automation to improve document- and payments-driven business processes. Brousseau has chaired numerous educational conferences and has served on several industry committees and boards. He resides in Center City Philadelphia with his wife and three sons.
About Basware
Basware offers the largest open business network in the world and is the global leader in providing networked source-to-pay solutions, e-invoicing and innovative financing services. Our technology empowers organizations with 100% spend visibility by enabling the capture of all financial data across procurement, finance, accounts payable and accounts receivable functions. Basware is a global company doing business in more than 100 countries and is traded on the Helsinki exchange (BAS1V: HE).
Find out more at basware.com
EBG | Business Directory about Basware
Learn more about the services Basware offer via EBG | Business Directory.