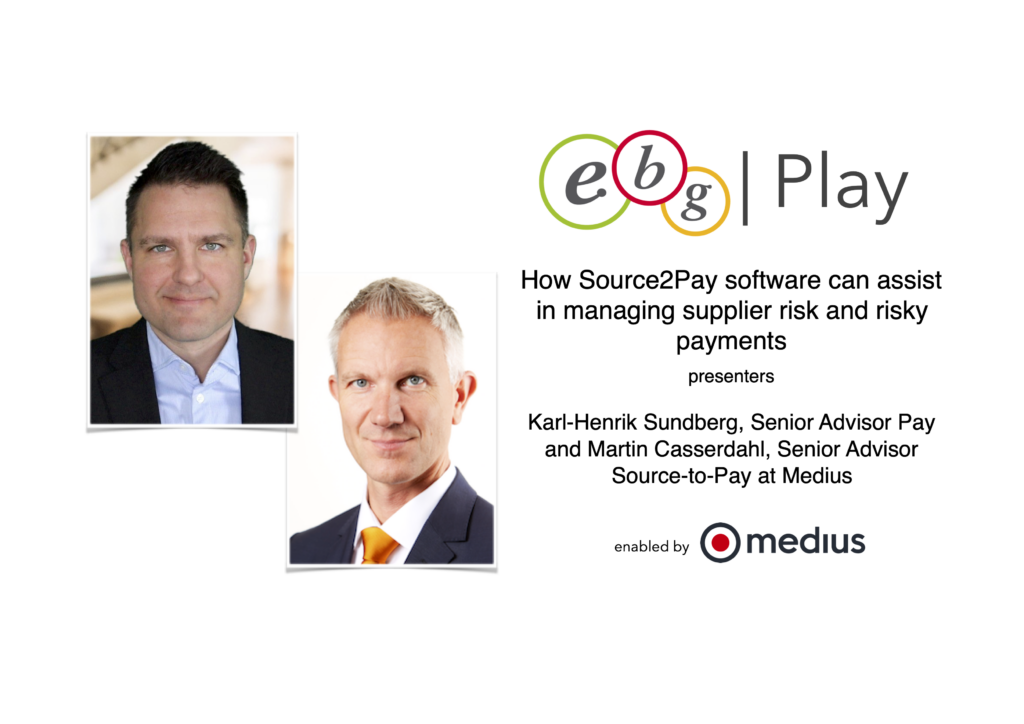 Risk management have had an exponential growth the past years for obvious reasons. As we enter new challenges in the market, risk awareness do too. But how well can you manage risk across sourcing, procurement and finance? How do you break down the huge task of end to end control into smaller pieces?
During this On Demand session ready to be viewed Martin Casserdahl, Senior Advisor Source-to-Pay and Karl-Henrik Sundberg, Senior Advisor Pay at Medius share their individual know how in this area.
On Demand session
Go >>here or click the image below to view the recording.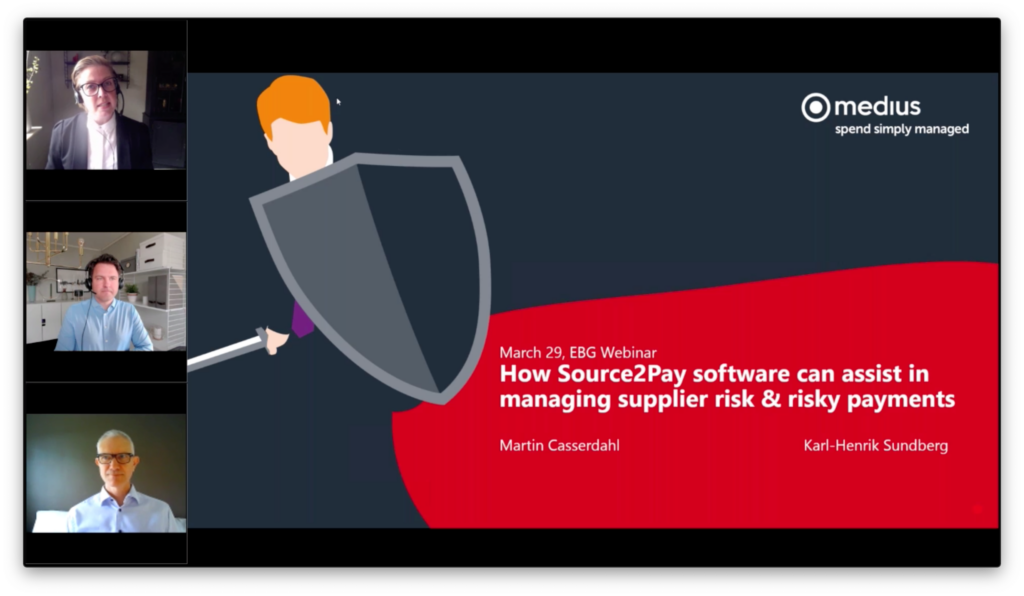 Get in control of your Supplier data
Overview over how you can assess your readiness to tackle end to end risks. What can you tick off the list?
Digitalize your Supplier data
Tailor category and regional specific data
Supplier self service – Supplier Portal
Automate your supplier data
Automatic data updates
Utilize Service providers
Alerts and reminders
Review and plan proactively
Identify and classify risks
Segment risks and impact (What if)
Establish a mitigation plan based on the risk assessment
Track and monitor the plan
Gather Supplier data
Risks in supplier payments
Today we talk a lot about how to treat and collaborate with our suppliers. Material shortages, cost increases and higher demands from customers for transparency set the pressure. How in control are you over the below cash aspects?
Late Payments
▪ Paying too late
Missing out on cash discounts
Late payment fees
Damaging supplier relationships
Payment errors
▪ Paying wrong supplier, too much or duplicates
▪ Other manual errors
=> Increased admin & costs
Payment fraud
▪ Internal fraud
▪ Invoice fraud/Fake invoice ▪ Cybercrime/Payment file attacks
=> Severe economical consequences