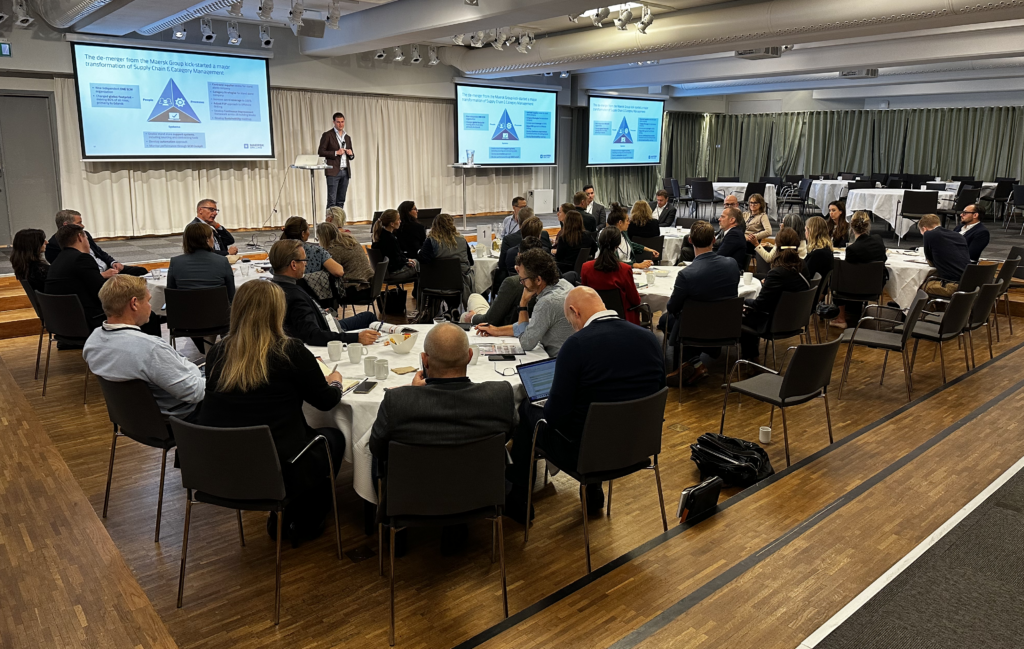 After three years of constant worry, online round table discussions and webinars – we were finally able to meet in person in Stockholm again. CPO Outlook 2022 took place in Stockholm and Online on October 12th and 13th. Again gathering Nordic procurement professionals and European experts to truly draw from each others experiences.
The whole idea with an EBG summit is to enable experience exchange among people. Limiting "best practice" broadcasting from stage and focusing on smaller group discussions and workshops.
Would people want to meet in this way again?
Having brought people together in the same way although always with different topics on the agenda, EBG did not know. Were people going to come? Would they want to sit in smaller groups? Would the share experiences in the way intended?
It was incredible to see all coming together, eager to meet peers and experts. Because how else can you for real learn how to solve any of the very concrete challenges organizations and individuals have developing procurement in a business strategy focused way?
What stood out?
Day 1 started with a Reflections session together with Benny Hall, CPO at MTR Group and Grant Morrison, Director, Head of Category Management at Maersk Drilling. The session focusing on Why so many want to discuss category management. Both Benny and Grant hosting a Theme Discussions and a Focused Theme Discussions focusing on just that.
How many have a category management strategy for a majority of spend?
What do you think? In a room with some of the largest businesses in the Nordics – how many do you think raised their hand being asked how many have a category strategy for a majority of their spend?
This result blew our minds. Everything became so much clearer – because how then do companies connect business strategies with the procurement operating model? Not necessarily saying category management is the only way – for sure that debate is ongoing – but still.
With this understanding as the kick off of CPO Outlook we are sure it became easier for people to open up and discuss the different topics during the two days: sustainability, process efficiency and effect, risk management, contingent workforce, indirect procurement, purchase to pay and much more.
How do you connect strategy with desired outcome end to end?
How will the role of Category Management need to develop?
Following the result during our analouge hands up survey Day 1 it was interesting to follow the workshops held on Day 2. Grant Morrison hosted a workshop titled How will the role of Category Management need to develop? The interest was huge and Grant asked the group attending a few questions. One focusing on the maturity among the different organizations joining. View the results below.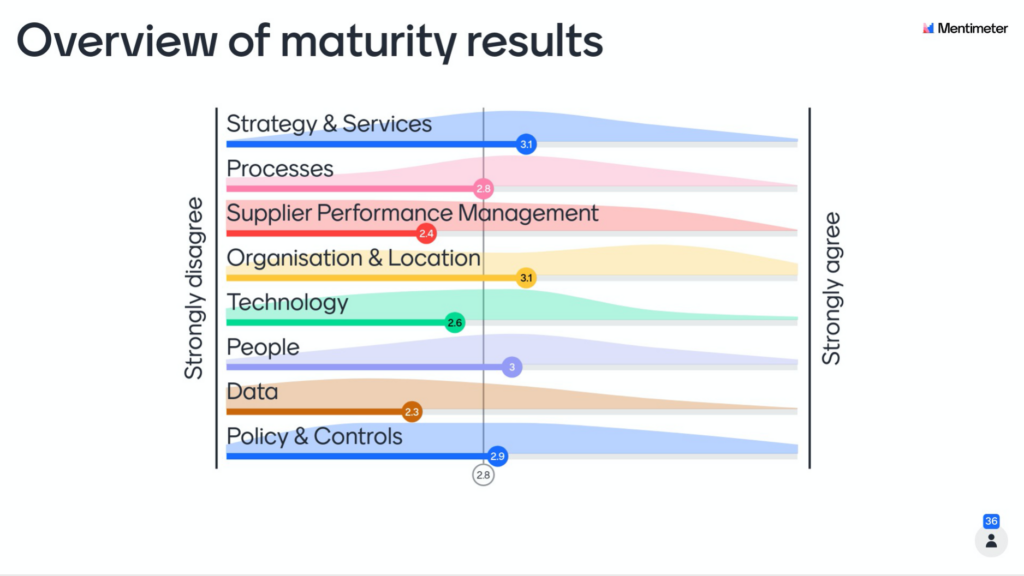 Let's continue discussing the results!
As EBG calm down and continue reflecting on what was said and discussed in Stockholm, a huge thank you to all who joined us!