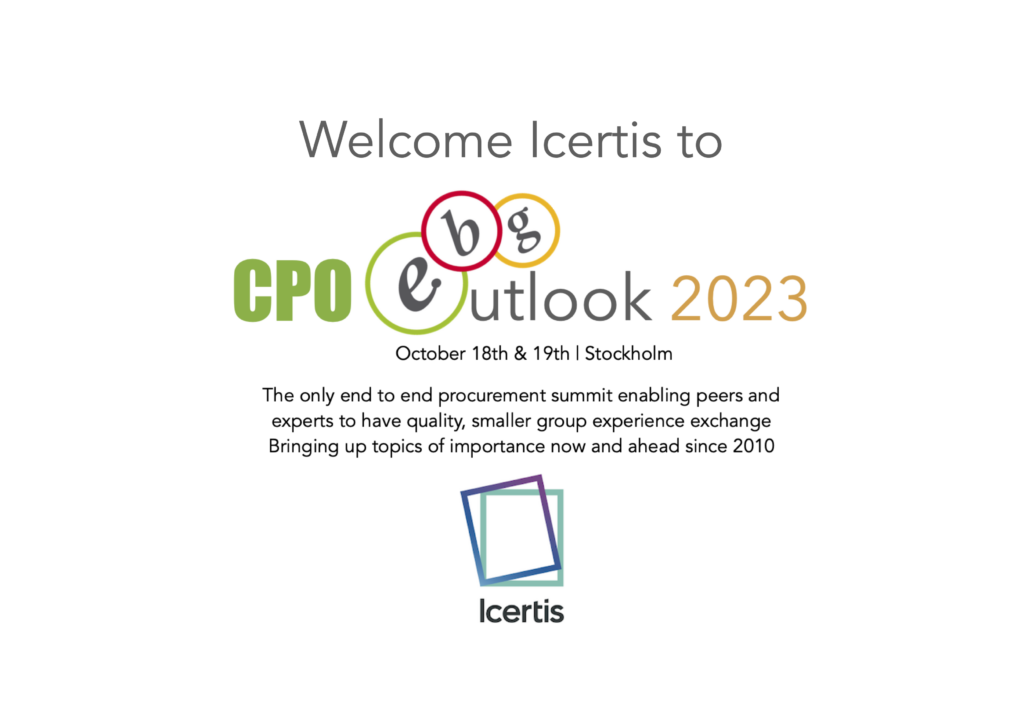 EBG | Network are glad to welcome Icertis joining CPO Outlook 2023 as Platinum sponsors. This mean you get to know as much as is possible about how to connect the agreements you make and contracts you sign to actual business value. On October 18th & 19th you who join the summit in Stockholm will have two days packed with informal yet to the point insights from peers and experts.
Connecting agreements to business value
It may seem obvious but anyone working in procurement, supply chain or finance know how hard it is to connect contract data to transactional or financial outcome.
At CPO Outlook you will sit down in smaller groups based on what interests You the most right now. At an EBG summit you will not be streamed at day in and day out. You will not only hear about all that is possible. You will learn about how to overcome the challenges. How others have chosen to collaborate to make strategies a reality. In what ways they are connecting insights and data from multiple sources.
In short – nowhere else can you have conversations that actually can help you solve problems you may have or help you develop your business in the best way possible.
Beyond that we also have fun of course and in 2022, a whopping 110 people came together for dinner!
Register now and receive a great discount
The registration is >>open and the program is being shaped. On October 18th there will be about 40 round table discussions and on October 19th numerous workshops. EBG know how much of business development is about change management. What is better that learning from others choices? Successes and pitfalls.