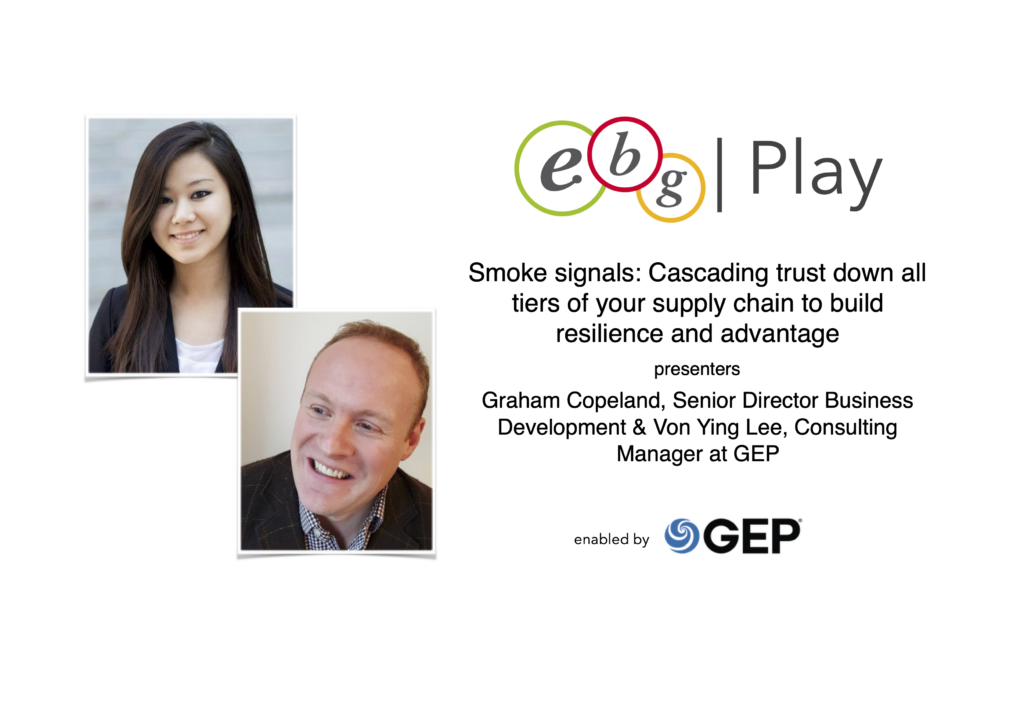 Or even more so – let's re-visit Smoke Signals: Cascading trust down all tiers of your supply chain to build resilience and advantage. Together with Graham Copeland, Senior Director Business Development and Von Ying Lee, Consulting Manager at GEP we went through several aspects of corporate trust creation.
Is Kraljic the problem?
Most likely not but the way companies have segmented suppliers may pose problems. Graham and Von asks – does procurement's role as "bad cop" need changes? Before coming to this conslusion the presenters go through several studies pointing in the direction CEOs are not trusted and sellers are seen as "pushy".
ESG, Risk & Resilience and Inflation ranking
When EBG hosted this webinar it was hard to perceive that fast forward numerous months, the world would be in an even more uncertain status. This webinar is packed with examples and research helping procurement and supply chain navigate prioritization.
How about 6 actions to mitigate inflation in the VUCA (volatility, uncertainty, complexity and ambiguity) world? Or – 3 emerging tactics to cope with disruption?
View the On Demand session
You can re-visit or view the webinar recording for the first time >>here or by clicking the image below. Enjoy!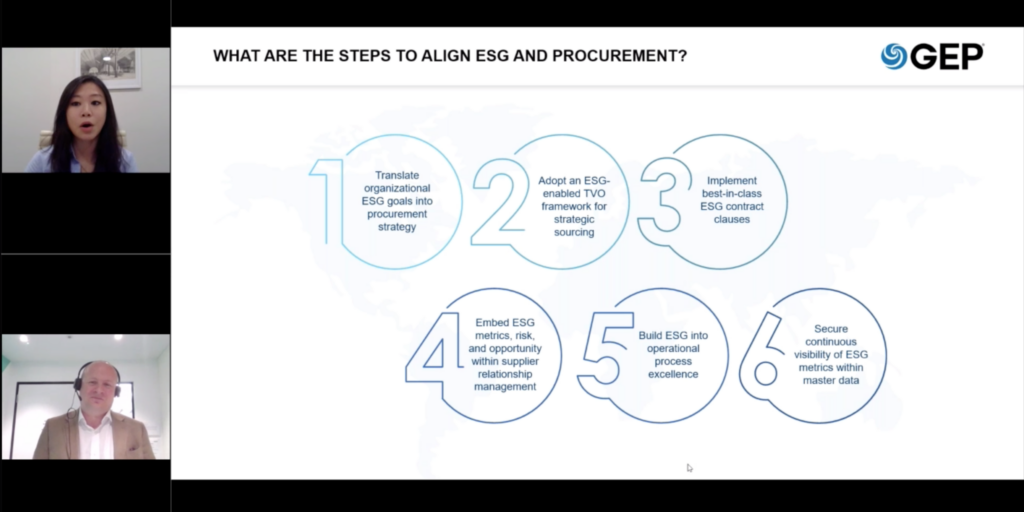 About GEP
GEP delivers transformative supply chain solutions that help global enterprises become more agile and resilient, operate more efficiently and effectively, gain competitive advantage, boost profitability and increase shareholder value.
Fresh thinking, innovative products, unrivaled domain expertise, smart, passionate people — this is how GEP SOFTWARETM, GEP STRATEGYTM and GEP MANAGED SERVICESTM together deliver supply chain solutions of unprecedented scale, power and effectiveness.
Headquartered in Clark, New Jersey, GEP has offices and operations centers across Europe, Asia, Africa and the Americas. To learn more, visit gep.com