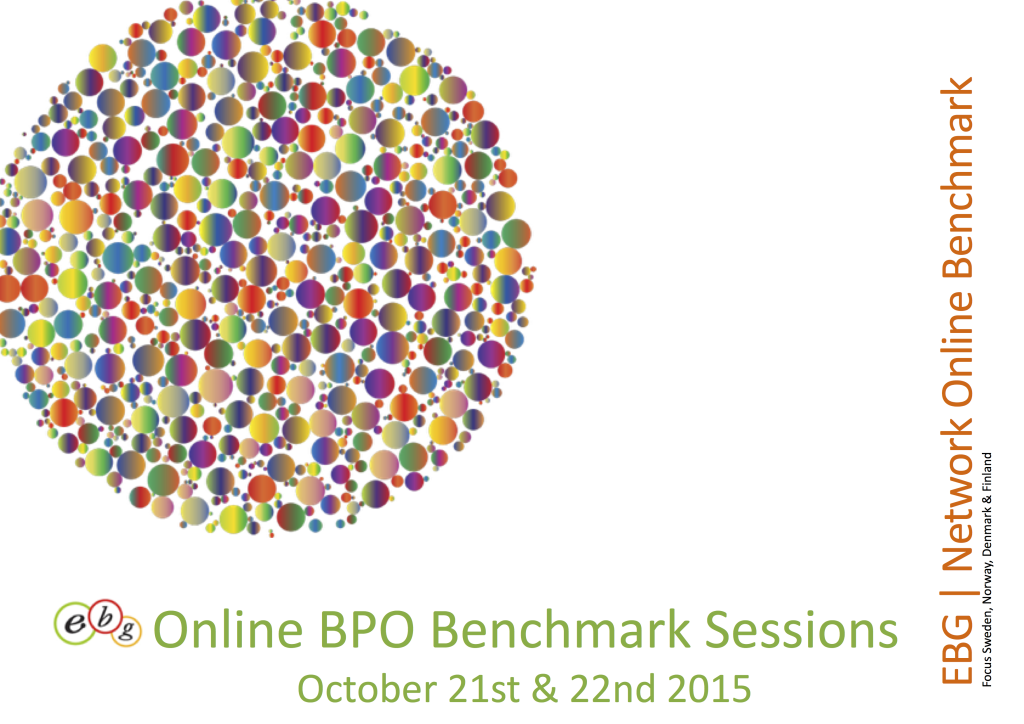 Thank you for being interested in all or most of each days Online Sourcing & Procurement and Finance & Accounting BPO Benchmark Sessions held in October 2015. EBG are very happy with the result, happy with the experiences given and happy with the interaction so many showed!
You can access the recordings from all sessions once clicking the PayPal-button and fulfilling the purchase. In the future, live, free of charge participation will give access to these recordings, to those not attending live or not being an end user, EBG will offer the recordings for a small investment as seen below. Win-win that enables EBG to do much more of these sessions.

To see what sessions were held, view Online Sourcing & Procurement BPO Benchmark and Online Finance & Accounting BPO Benchmark
Investment: 1 150 SEK + 25% VAT (added once you choose country and payment method in step two)
After payment you will be re-directed back to this post and need to register with name and e-mail to enable you to access the post whenever you want to.

If you need an additional receipt, please contact info(at)ebgnetwork.com
[wlm_paypalps_btn name="Online S&P and F&A Benchmark Sessions Product" sku="4C4F4F0E5C" btn="pp_buy:l"]