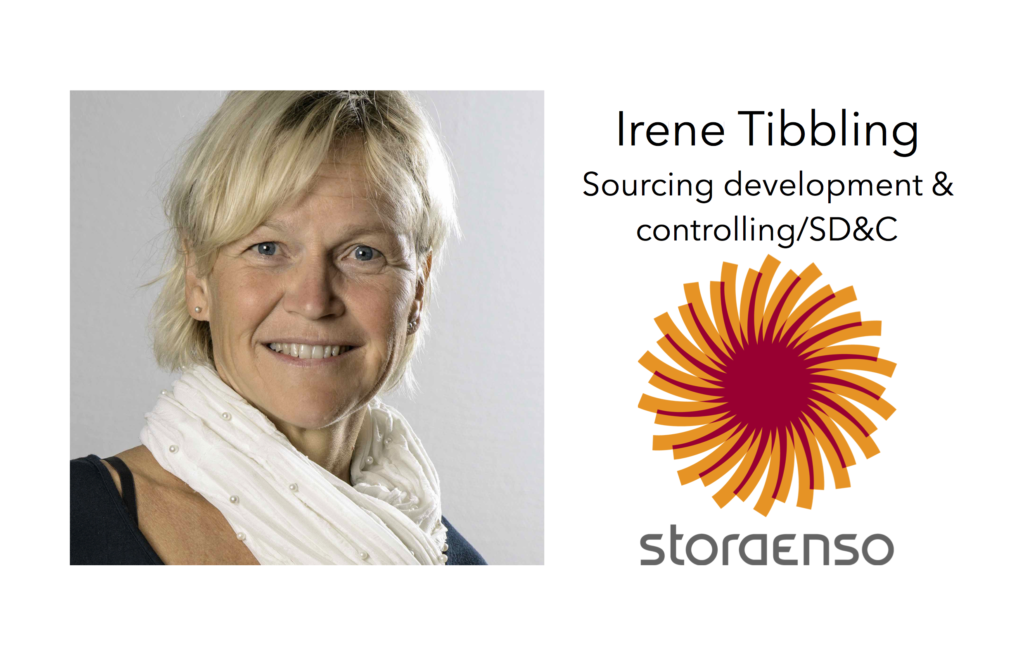 EBG | Network are very happy to welcome Irene Tibbling, Sourcing development & controlling/SD&C at Stora Enso to Source 2 Pay Summit 2017! Irene will both be sharing her sourcing development experiences on stage as well as during inspiring Theme Discussions. Irene have used Qlik as a vital part of gathering, visualizing and communicating sourcing and procurement possibilities.
A while back EBG hosted a Qlik enabled >>webinar where Irene shared these insights. Now you can meet her live and have in-depth discussions.
Stora Enso in brief
Stora Enso
is a leading provider of renewable solutions in packaging, biomaterials, wooden constructions and paper on global markets. Their customers include publishers, retailers, brand owners, print and board producers, printing houses, merchants, converters and joineries and construction companies.
Stora Enso aim is to replace fossil based materials by innovating and developing new products and services based on wood and other renewable materials. They believe that everything that's made with fossil fuels today can be made from a tree tomorrow. Focus is on fibre-based packaging, plantation-based pulp, innovation in biomaterials, and sustainable building solutions.
The group has some 26 000 employees in more than 35 countries, and is publicly listed on the Helsinki and Stockholm stock exchanges. Stora Enso sales in 2015 were EUR 10.0 billion, with an operational EBIT of EUR 915 million.
Stora Enso use and develop expertise in renewable materials to meet the needs of customers and many of today's global raw material challenges. Stora Enso products provide a climate-friendly alternative to many products made from non-renewable materials, and have a smaller carbon footprint.
About Source 2 Pay Summit
Welcome to the 7th annual Source 2 Pay Summit held March 29th (voluntary dinner) & March 30th (main conference in Stockholm). The idea being that challenges and opportunities within sourcing, procurement and finance need to be discussed as parts of an end-to-end process.
How are business strategies translated into strategies for sourcing, procurement and finance? And how are those strategies being operationalized? Who need to do what based on how you are organized in order to achieve set goals?
Ad to that a changing supplier landscape and increasingly global markets and you have the layout for this summit.
At Source to Pay Summit we don't give easy answers but offer quality ways of asking questions and exchange experiences.