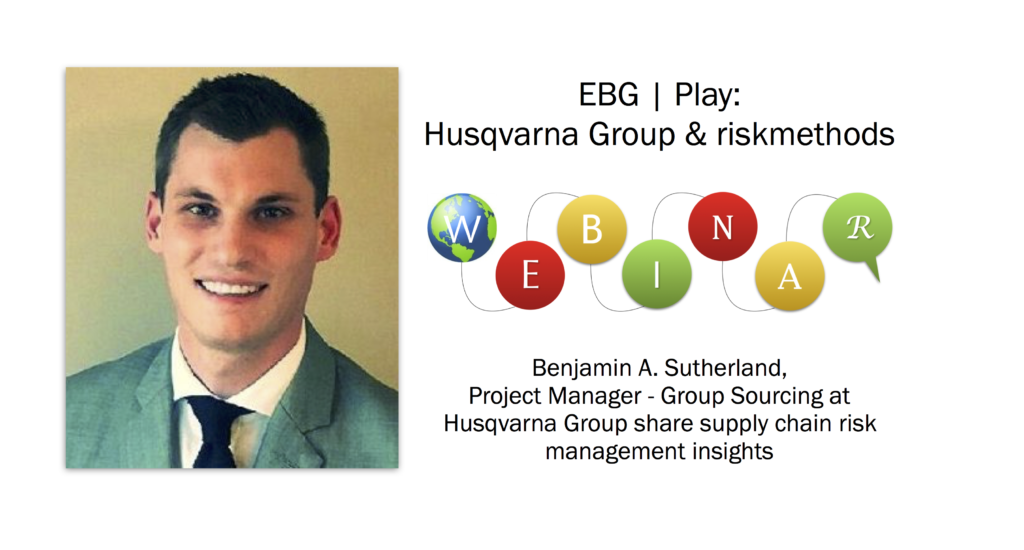 Before Easter, EBG | Network hosted a webinar enabled by riskmethods featuring Husqvarna Group focusing on how they have been and are developing ways to manage risk in their supply chain. Benjamin A Sutherland at Husqvarna group and Heiko Schwarz at riskmethods share their insights.
Below is the recorded webinar session for you to view.
How do you manage risk?
During the session two poll questions were asked focusing on how the attendees – coming mainly from across the Nordics, Europe and the US – how they choose to manage risk and what risk areas they focus on.
The respondents were allowed to choose one or several options.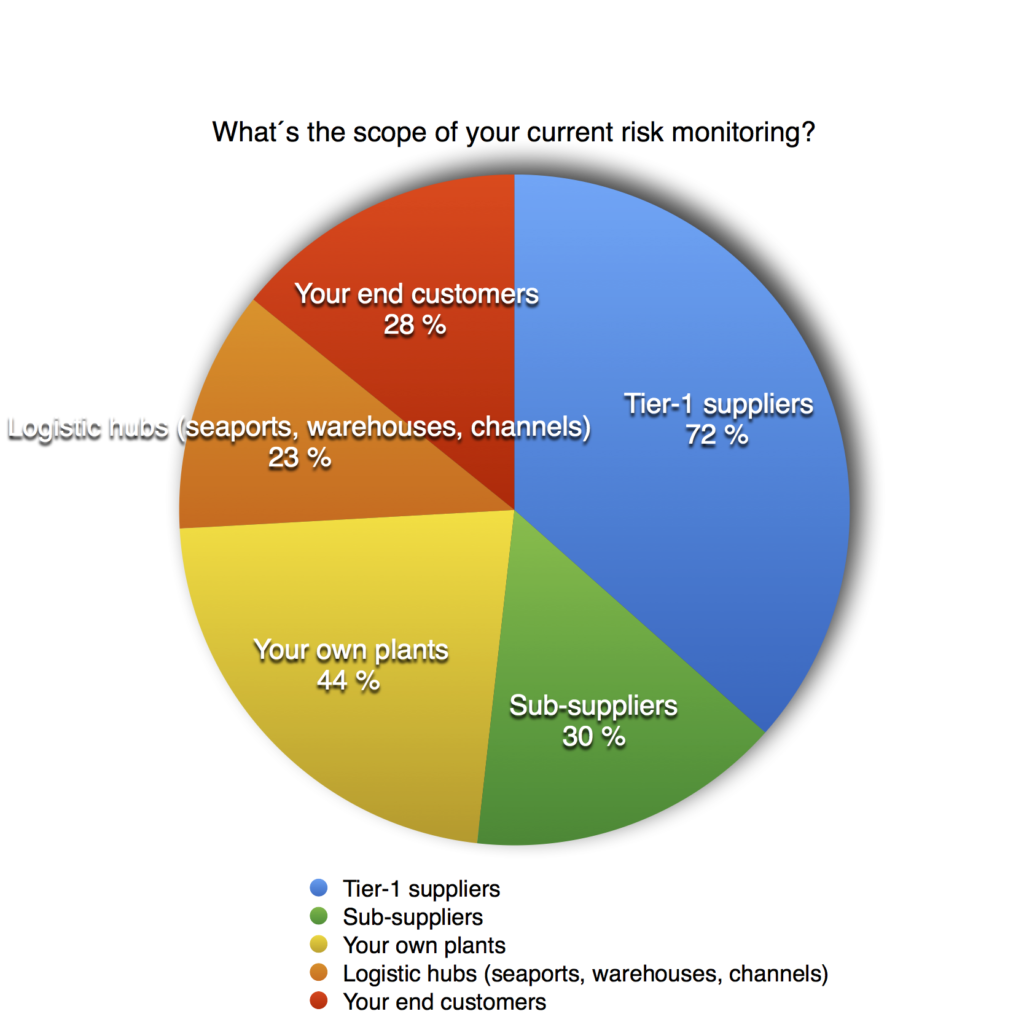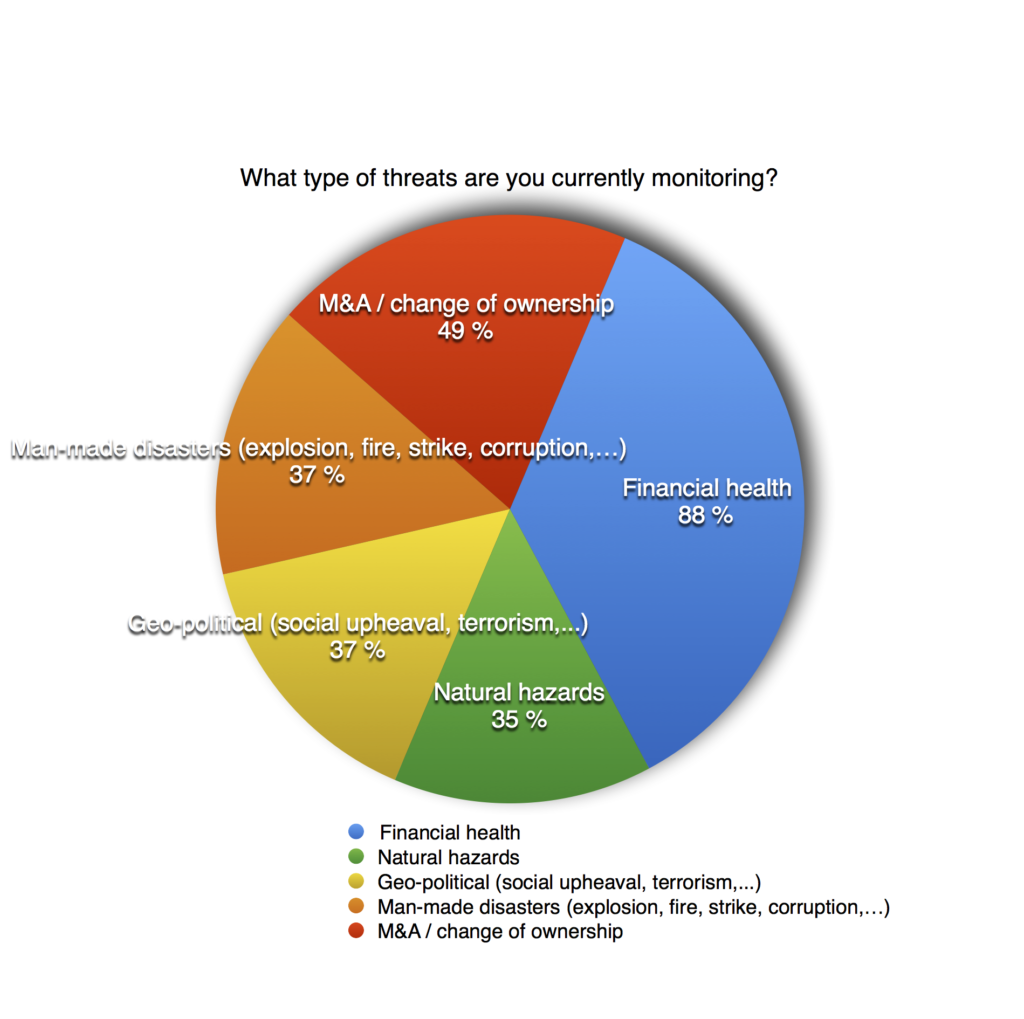 It is evident that the group attending live focus on their tier 1 suppliers and their financial health. Not too chocking but Heiko Schwarz react to the above statements with the below comments.
His response to the tier 1 and financial health focus is:
Report with many data points about supply disruption root causes (financials is no. 10 there!)
Our data of more 4 years in operations with millions of data points (financials are no 17 there!)
7 of 10 respondents do not have sub-tier visibility – this is tough as 51% of the supply disruptions origin from tier 2 or below!
3 of 10 don not track risks in their supply base at all!
23% of respondents consider logistic hubs in their monitoring: 77% do not and haven´t switched their mindset to supply chain oriented approaches. what happens if the port is at strike?
Those 73% who monitor threats of their supplier watch at supplier health (88%) – disastrous as this is a minor root cause of disruptions (they miss 10 to 16 more likely root causes)
Sources: Business Continuity Institute & Zurich Insurance 2016 & riskmethod's own studies and data
Mind you that Heiko eat, sleep and breathe risk management but it is interesting that their is an apparent shallow overview over the supply chain environment.
Mind you – we did not ask what they want to monitor and be in control over. Can it be that this area in true benefit from ways to monitor huge amounts of data and information in a single view? Not instead of but as an addition to traditional ways to consider and monitor risk.