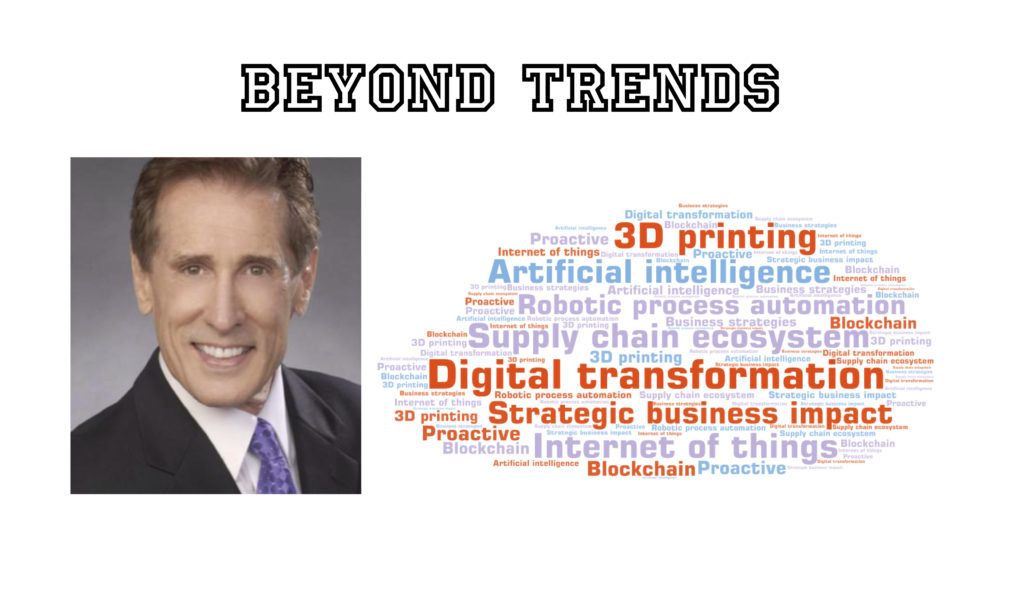 Leading up to the upcoming Beyond trends for procurement webinar March 12th, Jon Hansen at Procurement Insights asked his network of experts about their thoughts.
In certain instances, I received brief yet insightful commentaries from industry thought leaders as well as practitioners via email. Other times, I had the opportunity to talk with these individuals at some length. In both cases, the revelations were interesting and perhaps to some will be surprising.

Jon Hansen comment about the reflections presented
Jack Shaw who, among the many accolades he has received was voted as one of the Top 5 Futurists in the world, talks about the rapidly shifting technological landscape and its impact on procurement.
"The most important development that will impact procurement in 2019 will NOT be a single event. Instead, it will be that, by the end of 2019, we'll have seen a dramatically increased recognition on the part of CPO's and other procurement executives of the importance of digital transformation for procurement. This will be driven by an increased understanding of the strategic business impact on procurement processes and supply chain ecosystems of such critical emerging technologies Robotic Process Automation (and other forms of AI), of the Internet of Things technologies, of 3D Printing, and, most importantly, of Blockchain. As a result, CPO's will be much more proactively developing well thought through business strategies for incorporating these technologies into their business processes and procurement strategies."

Jack Shaw quote
Beyond trends webinar session
Date: March 12th 2019
Time: 2:30-3:30 CET
Place: Your computer/tablet/phone
Language: English
Cost: Free of charge but requires registration
Organizer: EBG | Network & Zycus
In other words, and much like overarching catchphrases such as digital transformation, beyond the cloud on-the-ground thinking is critical, if you are to truly understand what trends such as Artificial Intelligence mean to the way you work in the everyday real world.
In this webinar, joining Procurement Insights' Jon Hansen will be an international panel of industry experts who will talk about the top ten trends for 2019 before zeroing in on the three specific areas that will have the greatest impact on procurement professionals right now and for the foreseeable future. Learn more here about the panelists and topics to be brought up
Jack Shaw about AI
Following this link will take you to an article following the webinar "Procurement AI: From Promise To Realization". There you can learn more from Jack Shaw who were one of the panelists joining the session.