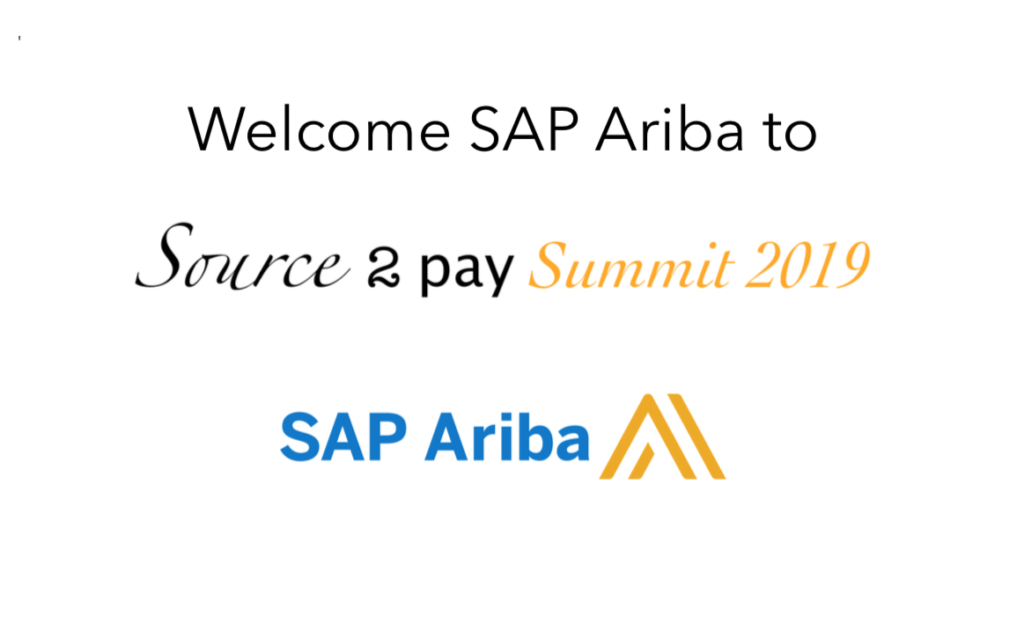 There has been an explosion of developments within the solution and services industry. Just when we got used to thinking about the cloud, other ways of thinking about digitization became household – what will be next?
EBG | Network welcome SAP Ariba to Source 2 Pay Summit 2019, taking place March 28th in Stockholm. What is happening in their domain and how are they evolving their services in the market? Find out first hand end March.
EBG have learned from some great people at SAP, see below an interview with Dr Marcell Vollmer back when he was CPO and a webinar with Tamara Braun, CPO at SAP today. Great insights!
Structuring Global Procurement
CPO Talk
About SAP Ariba
SAP Ariba is how companies connect to get business done, using our market-leading solutions for digital commerce and Ariba Network. We help buyers and suppliers from more than 3.6 million companies, discover new opportunities, collaborate on transactions, and grow their relationships. Now you can manage the entire purchasing process, while controlling spending, finding new sources of savings, and building a healthy supply chain. Explore all SAP Ariba solutions and become a part of this dynamic, digital marketplace, where millions of buyers and suppliers, operating in more than 190 countries, trade USD 2.3 trillion in goods and services each year. 
Supplier Management: SAP Ariba provides the only end-to-end solution portfolio that lets you manage supplier information, lifecycle, performance, and risk all in one place
Strategic Sourcing: Discover qualified suppliers, speed up your sourcing cycles, and create the most competitive, best-value agreements for sustainable savings with all your sourcing needs.
Solutions for Direct Spend: Connect the people, partners, processes, and information needed to manage all design-to-deliver activities in a simple, smart, and open way.
Procurement: Ensure compliance and control while providing users a delightful buying experience, with innovative capabilities like guided buying and spot buy.
Financial Supply Chain: Transform your payables from liabilities into strategic assets to boost free cash flow, free up working capital, and deliver more bottom-line value.
About Source 2 Pay Summit
Getting close it is safe to say we have many bright minds coming together March 28th. To date a few seats remain – register to join us and we look forward to taking great care of you!