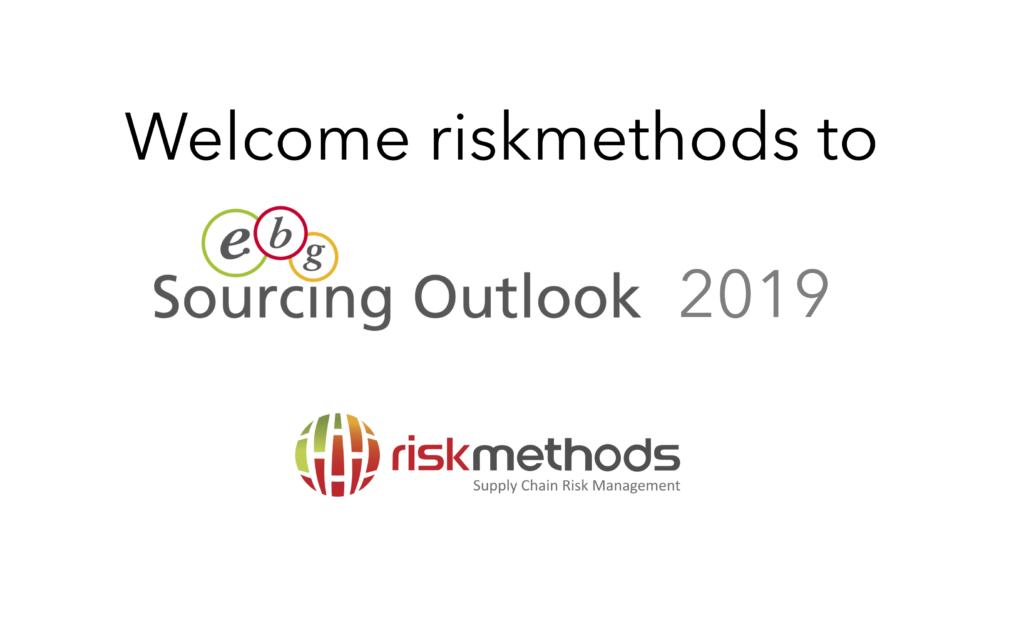 The ways in which companies can monitor, control and even predict supply chain risks are getting increasingly sophisticated. EBG | Network are glad to welcome riskmethods as an Expert Organization to Sourcing Outlook 2019 in Stockholm where You who join can learn more about how they enable supply chain risk management.
Sharing Nokia experiences
EBG have had the pleasure to share hands on experiences in supply chain risk management. Just recently Nokia shared how they incorporate supply chain risk management into their larger enterprise risk management journey and more, you can view the on demand session below and read more about the session and poll results here.

View the on demand Nokia on supply chain risk management session here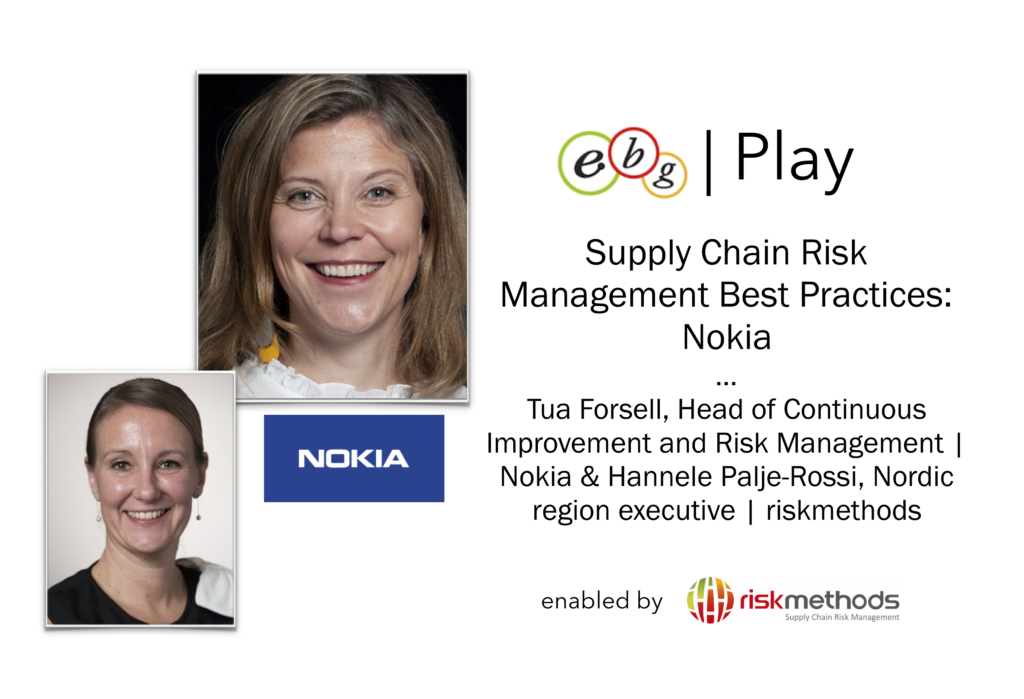 About riskmethods
riskmethods provides an award-winning Supply Chain Risk Management solution to address the entire lifecycle of identifying risk, assessing impact and enacting plans to prevent or mitigate risk. Our approach combines innovative Big Data and Artificial intelligence capabilities with insightful risk intelligence to ensure that the right people have the right information at the right time. Leading businesses trust riskmethods to fuel their supply chain risk management programs. Armed with a digitized representation of the risk profile for their supply network, our customers are able to make better decisions and achieve first-mover advantage in the face of threats. This immediate visibility to emerging risk exposure helps clients assure supply, maintain compliance and protect their revenue and reputation.
riskmethods.net | @riskmethods1
About Sourcing Outlook
Are any of the below areas a priority to you? This and more will be shared and discussed in October! Keep updated via sourcingoutlook.com