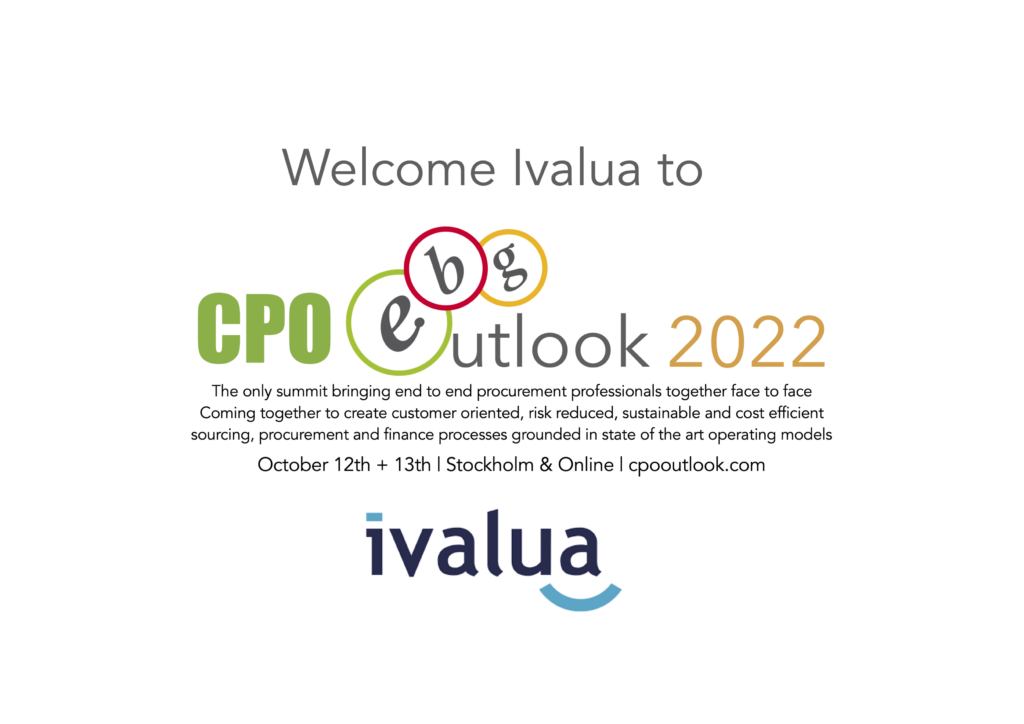 How do you connect the dots between all your spend and all your suppliers? Making sure those operating models are delivering as intended. That strategies decided become outcome delivered. EBG | Network welcome Ivalua as Platinum Partner at CPO Outlook 2022. On October 12th and 13th EBG host the 17th annual summit – a combination of spring Source 2 Pay Summit and autumn Sourcing Outlook. The only end to end procurement summit and the only procurement summit in the Nordics in 2022.
Go ahead and register your interest >>here and EBG will make sure to keep you updated.
Connecting experiences bringing people together
Since 2010 EBG have enabled small group round table discussions among peers and experts. Sessions focusing on what each moderator wants to discuss. Sessions chosen by those attending each summit based on interest. Since 2021 with the possibility to continue the discussion via EBG | Community after the summit.
Success does not come from only visions and a 10 year plan – it comes from solving problems now and knowing which steps to take next. With a long term vision in sight but ready to be altered in line with company progress.
In person and Online
In 2022 you can choose to join CPO Outlook in person in Stockholm or Online. There will be two different experiences. In Stockholm in person the two days will be filled with round table discussions and workshops, drinks and dinner and as much networking as you can master. Online will be about demos and customer cases and networking.
Register your interest here and stay tuned for updates and the opening of registration.
Ivalua experiences
During CPO Outlook 2022 you who join can learn from Ivalua customer experiences and round table discussions. You will learn from demos and be able to ask all your questions.
About Ivalua
Ivalua is a leading provider of cloud-based Spend Management software. Our complete, unified platform empowers businesses to effectively manage all categories of spend and all suppliers, increasing profitability, improving ESG performance, lowering risk and improving employee productivity. We are trusted by hundreds of the world's most admired brands and recognized as a leader by Gartner and other analysts. Learn more at ivalua.com. Follow us at @Ivalua.
More from Ivalua
Learn more about how a company with the aim to help save lives use Ivalua to reach cost and efficiency targets.
Stay tuned for more online sessions in April and June
Learn from great people and businesses and stay tuned for webinars you don't want to miss!