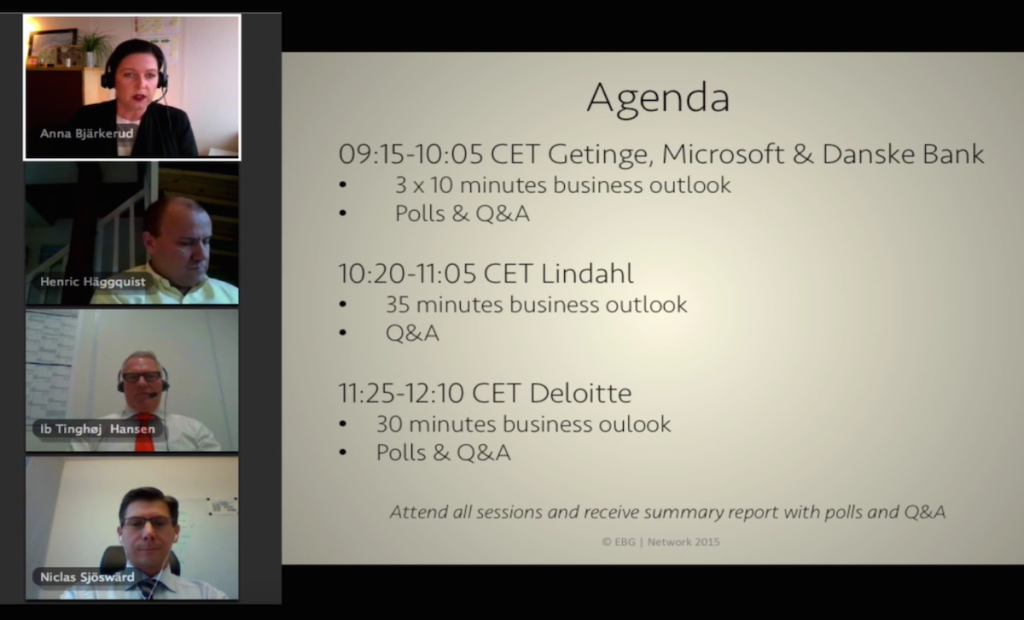 Following the first day of sourcing and procurement benchmark, the second day of EBGs first Online Benchmark sessions were about the "other" side of the puzzle – finance and accounting.
Finding ways to reduce administrative costs, improve efficiency and effectiveness have been a priority for a long time. Centralizing, captive or not, possibly outsourcing, and again outsourcing outsourced parts of the process as technology and the available skill set improve.
In this session you can learn from Ib Tinghøj Hansen, First Vice President at Danske Bank, Henric Häggquist, Senior Director of Financial Outsourcing WW at Microsoft and Niclas Sjöswärd, Chief Group Operations Officer at Getinge Group. All three have years of experiences from various industries and countries.
EBG simply asked them if they could share their experiences and help shape questions we could ask the attendees to give them a chance to benchmark each other.
Here is the recording:
The questions asked gave a collected view on concerns and reasons to outsource, how the attendees have chosen to structure their operations and what their long term goals are.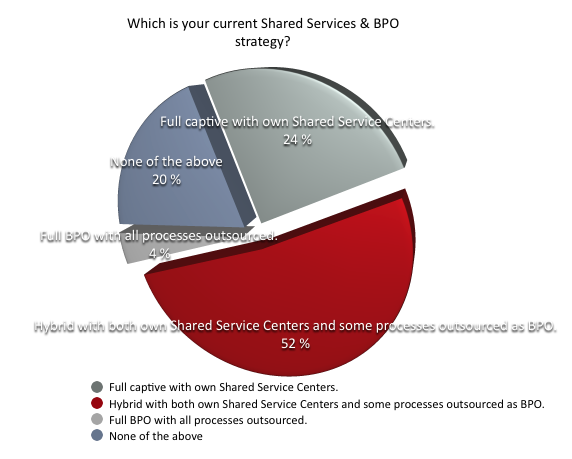 No surprises but it interesting to view the following questions and answers given the direction outsourcing is taking.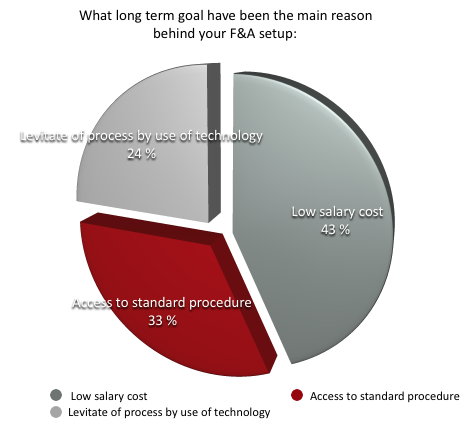 Again a common view – but we do know that wage arbitrage is an ending game as for instance Tom Bangemann at The Hackett Group states (listen to an interview here).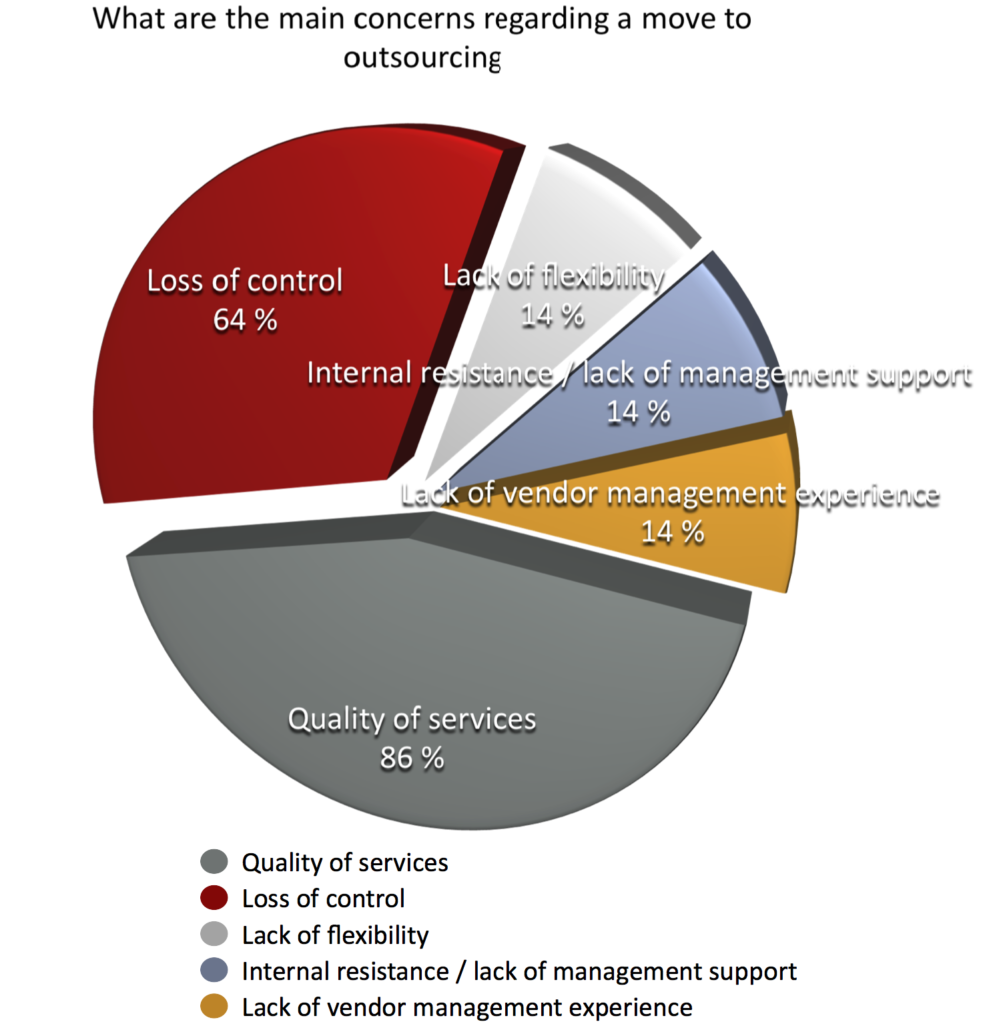 Given the above answers the answers to this question is perhaps not too surprising – how do you manage to both cut costs – which all want to do – and increase efficiency and effectiveness? When you want control but need transformation?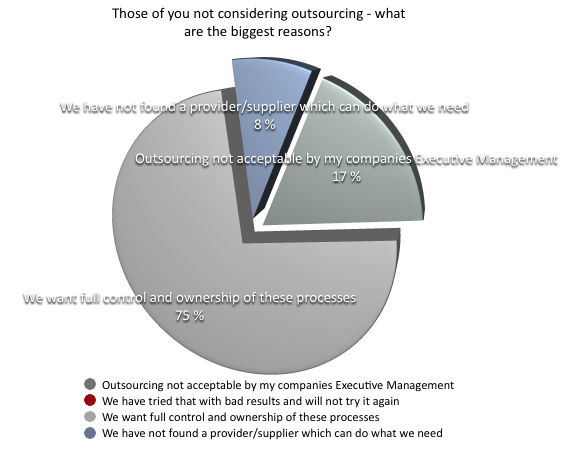 So how do you do it? In large, global organizations, is it even possible to have full control? Does that control come at the cost of less efficiency? Or will we be seeing a shift back to inhouse solutions where advanced technology and BPO will increase?