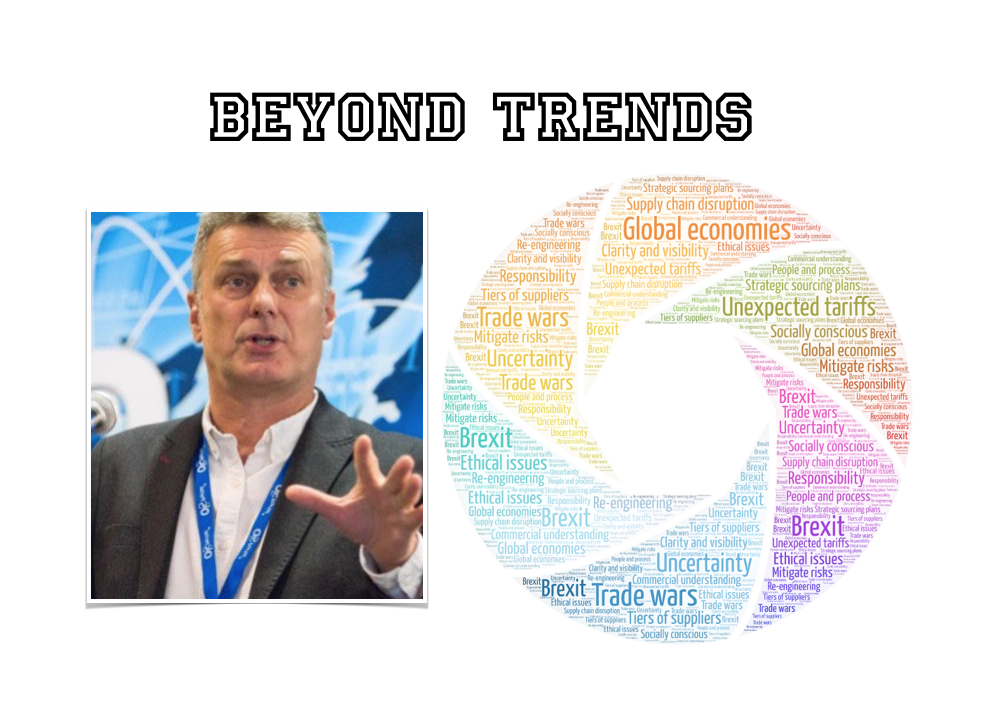 An online session is a perfect way to gather know how from across the world. To enable knowledgeable professionals to share extensive experiences without leaving the office.
On March 12th Jon Hansen, Procurement Insights, gather industry experts such as David Loseby, CPO, Advisor, Author and Global Board of Trustees Member of CIPS to discuss procurement trends and what they really mean for your upcoming 2019.

Learn more and register to the March 12th session here.
Leading up to March 12th, Jon has done a series of interviews with industry experts, found via EBG | Network articles Beyond trends from industry experts |I (David Loseby), Beyond trends from industry experts |II (Jack Shaw) and Beyond trends from industry experts |III (Kate Vitasek).
Insights from Phil Broughton
Phil Broughton, Head of Business Programs – The Americas, as well as Development and Engagement for The Chartered Institute of Procurement & Supply, told Jon what he believes, is "the single biggest development that is, and will continue to impact procurement; Risk."
"Major markets and global economies are facing significant challenges as trade wars introduce unexpected tariffs, Brexit is introducing uncertainty and the potential for unprecedented disruption to supply chains, and the focus on ethical issues continues to pile pressure on the need for clarity and visibility throughout the tiers of suppliers serving organisations as consumers become more socially conscious. As a result, businesses are increasing the call for their procurement and supply professionals to take responsibility and mitigate risks."

Phil Broughton to Jon Hansen
and adding…
"The challenge is whether the teams have the capability to understand the risk to and impact on their supply chains and whether they can do something about. These challenges will test strategic sourcing plans and may well require considerable re-engineering of existing arrangements. For sure, the business discussion that procurement and supply will lead will take place higher up the management ladder and again will require high levels of commercial understanding and capability. For many organisations, this will require significant investment in the development of people and processes."

Phil Broughton to Jon Hansen
Top Risks for 2019 by North Carolina State University
Jon agree to the above, adding risk from a technological aspect as the advancement of technology is continuously growing. A late 2018 report from North Carolina State University – "Executive Perspectives on Top Risks for 2019" – survey respondents were asked to rate 30 different risks involving macroeconomic, strategic, and operational issues.
In particular, respondents indicate a significant increase in concerns related to their organization's digital readiness, jumping from the number ten position in 2018 to number one in 2019. The risk of succession challenges and the ability to attract and retain talent moved to number two, triggered by a tightening labor market and an increasing need for specialized digital knowledge and subject-matter expertise. Regulatory changes and heightened scrutiny continue to represent a major source of uncertainty, while concerns about economic conditions fell out of the top ten list of risks for the first time we have conducted this study.

Executive Perspectives on Top Risks for 2019 caption
As Jon conclude – the insight that few companies have a digital strategy for their supply chain ready (McKinsey & Co study) may find one reason in the above. At the same time digital transformation may also be the key to identify, manage and mitigate risk due to globalized supply chains. The same study report that business processes in a much greater volume is being digitized.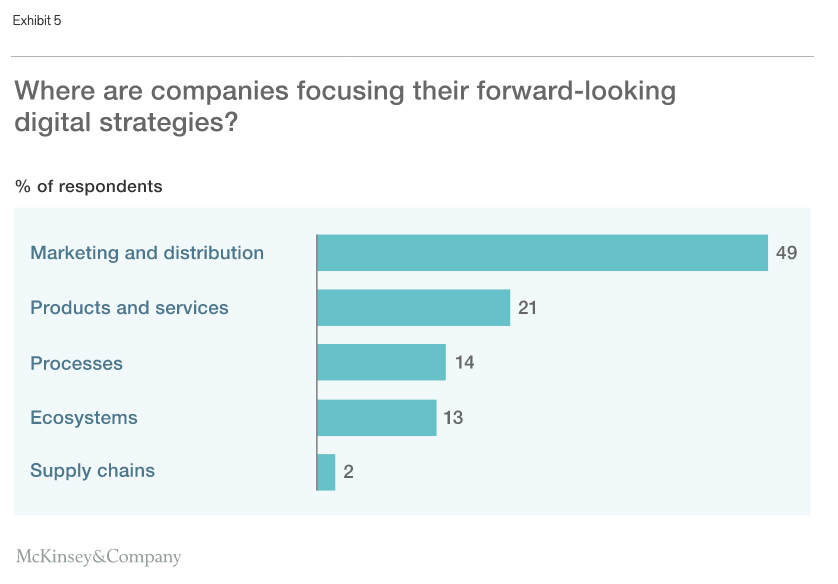 Join us March 12th
In any case, join the upcoming session enabled by Zycus. Let's bring together great minds, ask questions and compare during live polls. See what You can take with you relating to Your current and future procurement situation.