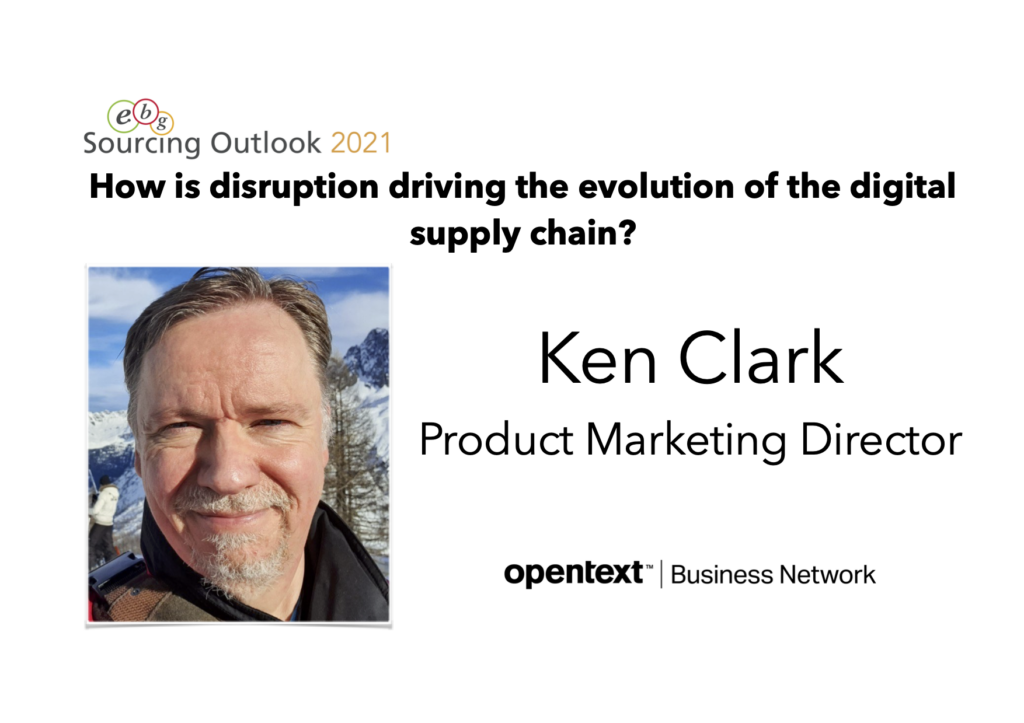 "More than ever before, procurement executives are operating in a challenging and ever-changing environment. They're tasked with monumental operational excellence goals while working with less personnel and capital. The effects of COVID-19 are impacting business operations on a global scale. Production stoppages and shortages are raising supply chain stability concerns. Organizations need optimized supply chains to keep transactions flowing between business partners, ensure business continuity and minimize impact on company performance."
This is what OpenText states and EBG | Network say welcome to Sourcing Outlook 2021! OpenText will join as an Expert Organization and you who join the summit – which is held online on November 25th – can choose to join their Theme Discussions.
MISSION STATEMENT
Here you will compare digital supply chain driving forces and experiences. Discuss how to best handle disruptions and how to best integrate critical data to be able to move fast.
How is disruption driving the evolution of the digital supply chain?
From pandemics to political uncertainty, climate disasters to government regulations, forces out of our control continue to disrupt supply chains and push organizations to find new markets and routes to market, to embrace new opportunities and meet changing customer demands. 
Near shoring, dual-sourcing and diversification all require unprecedented agility – rapid enablement and integration with new partners, often non-traditional partners, is critical.  Manual paper-based processes simply do not scale.
During this session you will discuss the trends driving your supply chains to rapidly adapt and how digitization and integration can help manage the risk of disruption.
We'll discuss:
How digitized is your supply chain, and how much value do you think 100% digitization would bring?
What have been the main forces driving supply chains to evolve in 2021?
What are the key lessons learned from recent supply chain disruptions?
What are the critical tools / technology that can help minimised disruption?
What trends do you think will improve supply chains for 2022?
What does the intelligent supply chain of the future look like and how do we get there?

Join Ken Clark, Product Marketing Director at OpenText together with a peer group.
About OpenText
OpenText is a world leader in Information Management, helping companies securely capture, govern and exchange information on a global scale. OpenText solves digital business challenges for customers, ranging from small and mid-sized businesses to the largest and most complex organizations in the world.
Business Network is part of the OpenText Information Management platform and powers the world's leading Retail, Consumer Goods, Automotive, High Tech, Industrial Manufacturing, Financial Services and Healthcare organizations. Available on-premises, in the cloud or in hybrid environments, OpenText offers the only complete Information Management solution that delivers an information advantage.
With 33,000 customers connected to more than 1,000,000 trading partners and managing 30 million digital identities in more than 130 countries, OpenText Business Network is the leading business integration platform for digital transformation needs.
For more information about OpenText (NASDAQ/TSX: OTEX), visit opentext.com
About Sourcing Outlook
One of very few occasions, this time too, and for the 4th and final time, online. Peers and experts can meet in smaller groups and discuss matters of importance.
View the Mission Statements page – the Program – register – and start choosing which sessions You want to join. Only practitioners can register to join Theme Discussions.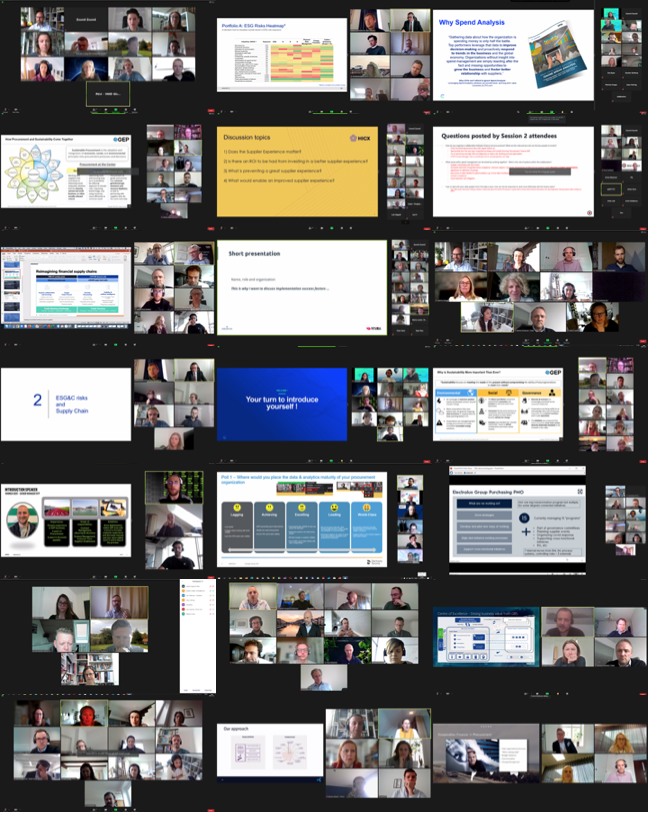 Other sessions to join after lunch