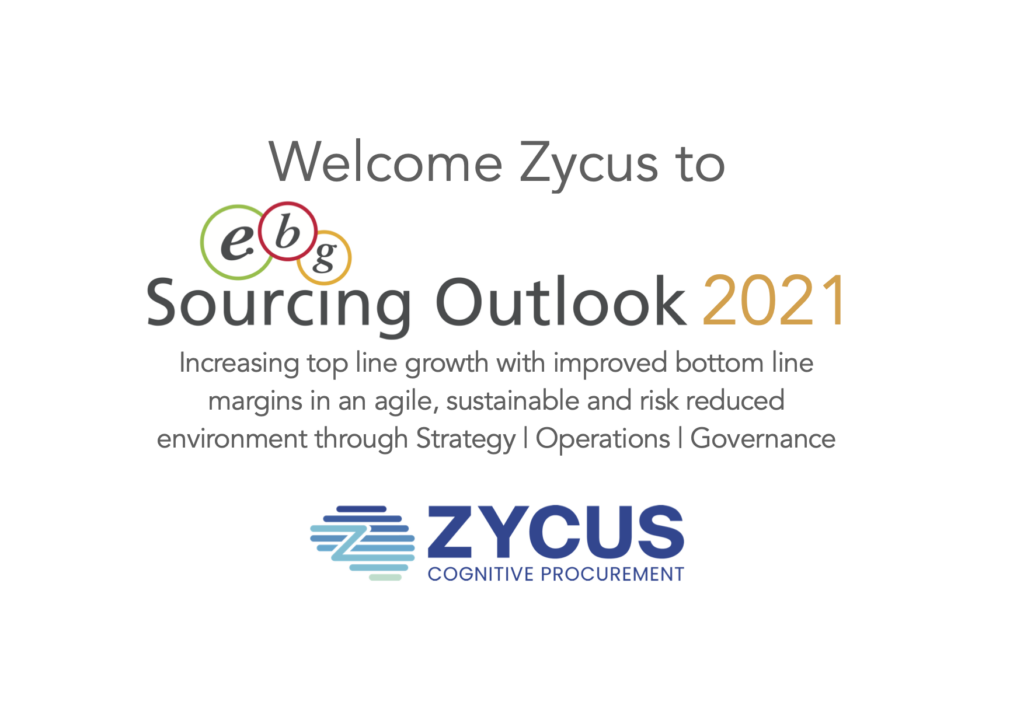 EBG | Network welcome Zycus as an Expert Organization to Sourcing Outlook 2021. The summit take place on November 25th, for the final time online. Online meaning up to 40 round table discussions being enabled during the day. EBG connecting peers and experts to draw from each others experiences in smaller groups. You who join the summit can choose any of the Theme Discussions hosted by Zycus. Led by Gareth Adams, Regional Sales Director, Zycus. There you will draw from their experiences in a topic of interest for You. Together with a peer group you have an informal yet to the point discussion.
What are Theme Discussions
Theme Discussions in November are pre-chosen and limited seats. On web camera, peer groups coming together with a moderator hosting each session. Each session focusing on what the moderator and moderating company thin k is important to discuss.
No "Watch later" or "On demand" – this is a unique opportunity to meet with like minded. Register today and start choosing what sessions to join! EBG connect you prior, during and – if you want to – after via EBG | Community.
About Zycus
Zycus is the pioneer in Cognitive Procurement software and has been a trusted partner of choice for global and regional enterprises for over two decades, helping the like of Hapag-Lloyd, Heineken, Autoliv, H&M, Danone, Coca-Cola, SPIE and ING with the technology led transformations. Zycus has also been consistently recognized by Gartner, Forrester, and other analysts for the value of its integrated Source to Pay suite. Zycus powers its S2P software with the industry leading Merlin AI Suite, with Merlin taking over the tactical and mundane tasks that routinely divert your experts from more strategic projects. Zycus' rich data and analytics empowers procurement and AP professionals with the actional insights to drive quicker and smarter business decisions. All underpinned by our conversational, consumer grade user-experience which ensures high level of adoption and value across your organization.
Zycus helps enterprises drive real change, helping them save more, reduce supply chain risk, boost compliance, and directly contribute to company performance.
Start your #CognitiveProcurement journey with us, as you are #MeantforMore. zycus.com
About Sourcing Outlook 2021
For the 5th annual time, and annual time online, sourcing and procurement professionals meet to share experiences. This is done through online round table discussions, an EBG trademark since 2010. Below is what an online summit look like in the hands of EBG.
Prior Zycus sessions with EBG
EBG have hosted several sessions with Zycus in the past. All focusing on different important areas developing businesses through procurement excellence. View or re-view some of them below!