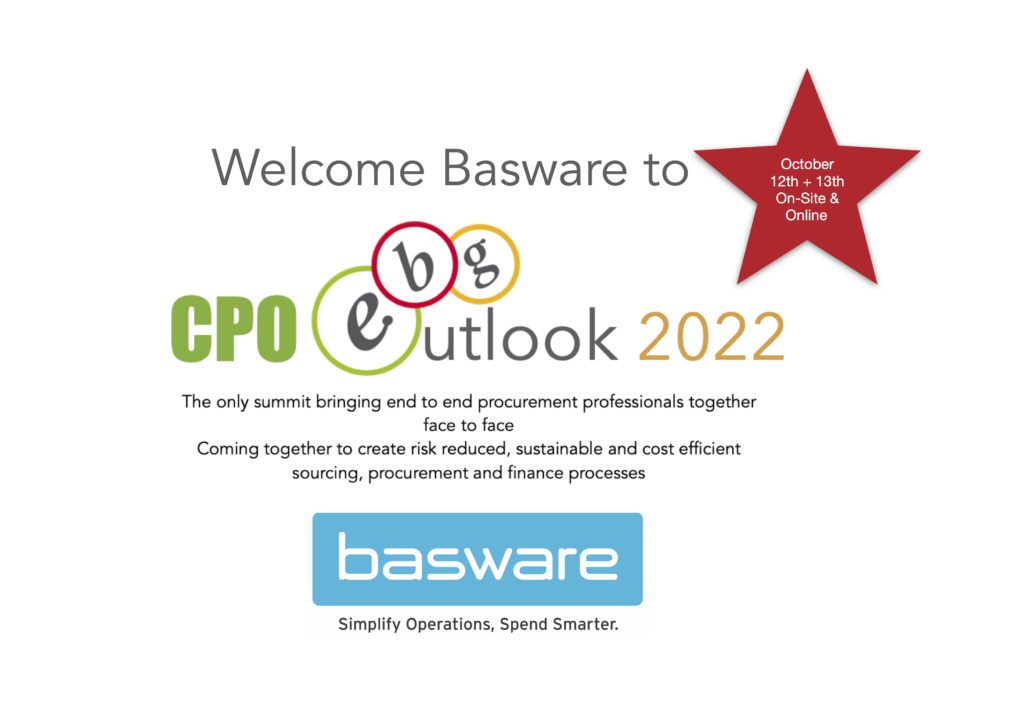 How do you unite functions and processes that are part of an end to end structure yet have been separated. Separated through ways of organizing, way of handling data and ways of connecting systems. EBG | Network are happy to welcome Basware as an Expert Organization joining CPO Outlook 2022. They know a lot about uniting those processes. Finding synergies along data flows. Creating collaboration across functions.
About CPO Outlook 2022
CPO Outlook 2022 is the merger of annual spring summit Source 2 Pay Summit and annual autumn summit Sourcing Outlook. This 2-day summit van be experienced in person in Stockholm or Online. In Stockholm the two days will consist of round table discussions, face to face networking and a dinner reception. Online will consist of demos and customer cases and finding peers and experts that share your interests. All who join will be able to join EBG | Community after the summit. An online platform where groups of people sharing the same interests can continue meeting.
Go >>here to register your interest and EBG will send you updates.
Round table discussions
EBG have since 2010 enabled round table discussions during each summit. In 2020 and 2021 a staggering number of 129 online round table discussions were held. An EBG summit is centered around these group sessions – all focused on what each moderator want to discuss. EBG call them Theme Discussions – limited seats groups where all joining the summit choose what topics best fit each individual.
About Basware
Basware offers the largest open business network in the world and is the global leader in providing networked source-to-pay solutions, e-invoicing and innovative financing services. Our technology empowers organizations with 100% spend visibility by enabling the capture of all financial data across procurement, finance, accounts payable and accounts receivable functions. Basware is a global company doing business in more than 100 countries and is traded on the Helsinki exchange (BAS1V: HE).
Find out more at basware.com
More from Basware
Below you find additional resources enabled by Basware.